How to Check Apps Not Working on iOS 11
There are apps not working on your iPhone or iPad after updating to iOS 11? Why and how to check the app compatibility on iOS 11. The following guide can help.

Primo iPhone Data Recovery
Primo iPhone Data Recovery is a professional iOS data recovery tool. You can use it to recover the lost data on iPhone or iPad after iOS 11 update. Click here to download it.
OS 11 eventually comes to the public on September 19. Hesitating to update to iOS 11? That's definitely worth trying since a host of big changes and improvements are brought, the customizable Control Center, favorable Apple Pay Cash, and screen recording, etc.
But note that along with the iOS 11 upgrade, some apps on iPhone or iPad will no longer work. These apps will slow down your iPhone and won't work on iOS 11 if they are not updated. Head to check.
We also collect the possible 30+ problems that are likely to occur on your iPhone/iPad during or after the iOS 11 upgrade. Hope it'll work for you.
Table of Contents:
Why Some Apps Won't Work with iOS 11
iOS 11 only supports 64-bit apps which should run more efficiently. So you can't find the 32-bit apps in iOS 11 App Store, even including some very popular apps like Flappy Bird, YouTube Capture and iSpadez. Make sure you can live without these apps or wait for their updates.
How to Check the App Compatibility on iOS 11
Step 1. On iPhone or iPad, open the Settings app.
Step 2. Tap on "General" and find the "About" tab.
Step 3. Tap "Applications".
Step 4. You should see a list of apps if there are 32-bit apps that are incompatible with iOS 11.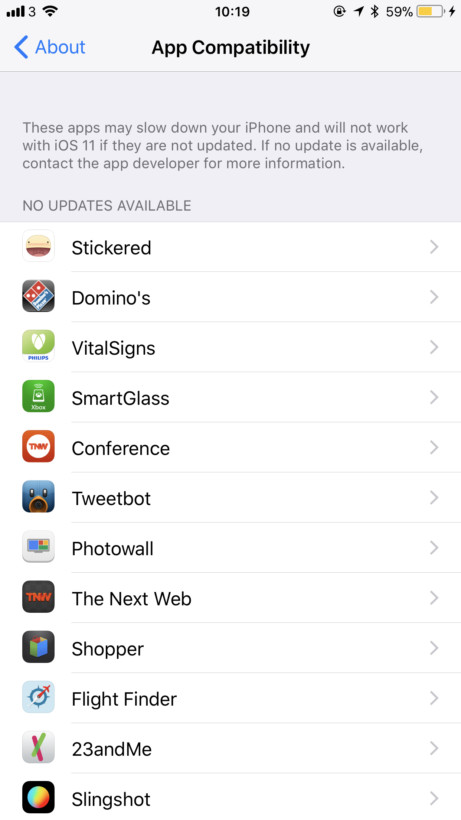 If there is data missing on iPhone/iPad after iOS 11 update, use a powerful data recovery tool – Primo iPhone Data Recovery to bring back the lost files. The tool not only enables you to recover lost data on iPhone/iPad without backup. When you need to retrieve data from backup, it won't ask you to perform a whole restore. Existing data on iPhone or iPad will not be wiped away.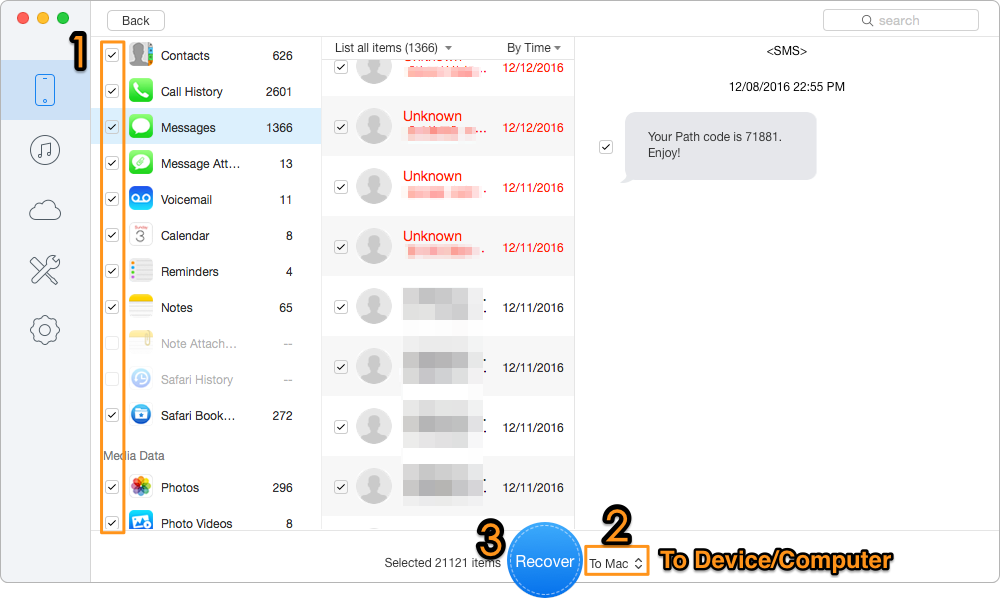 Conclusion
If any other applications not working well after updating to iOS 11, for example, Wi-Fi, iMessage/Messages, voicemail and so on, please write it down in the comment section to let us know.
Follow

Lydia Member of @PrimoSync team, an optimistic Apple user, willing to share solutions about iOS related problems.
More Related Articles You May Like
Join the Discussion on iOS 11 Update