How to Fix iOS 11/11.1 Notifications Not Working on iPhone7/6s/6
iPhone message notification not working or no notification sound on iPhone after iOS 11 update? Read to learn how to fix iOS 11 notifications not working issues.

Primo iPhone Data Recovery
With Primo iPhone Data Recovery you are now enables to recover lost data from iPhone iPad with or without backup. Now download it to have a try.
In last month iOS 11 update, many people complained that notifications not working after downloading the new iOS. Some said that push notification not working, Messages not receiving new notifications or no sound or vibration when notifications come. Maybe the newest iOS 11.1 upgrade by Apple will bring the same notifications not working issue as well.
Also Read: The Most Common iOS 11 Update Issues with Solutions >
If you meet any of the notification issues after upgrading to iOS 11 or iOS 11.1 on iPhone like below, you can get some fixes in this guide:
1. iOS 11/11.1 Not Receiving Notifications
2. iPhone Message Notification Not Working
3. No Notification Sound on iPhone 7/6s/6
Table of Contents:
Fix iOS 11/11.1 Notifications Not Working on iPhone 7/6s/6
Here are some quick tips you can try to fix iOS 11/11.1 notifications not working issue on iPhone 7/6s/6:
1. Make Sure You've Disabled Do Not Disturb Option
If you enabled Do Not Disturb function on your iPhone, it will prevent your iPhone from notifications or alerts while the screen is locked. To disable it: Go to Settings > Tap Do Not Disturb > Disable Manual and Scheduled if you've set one.
Or you can just swipe from the bottom screen to bring Control Center to disable it.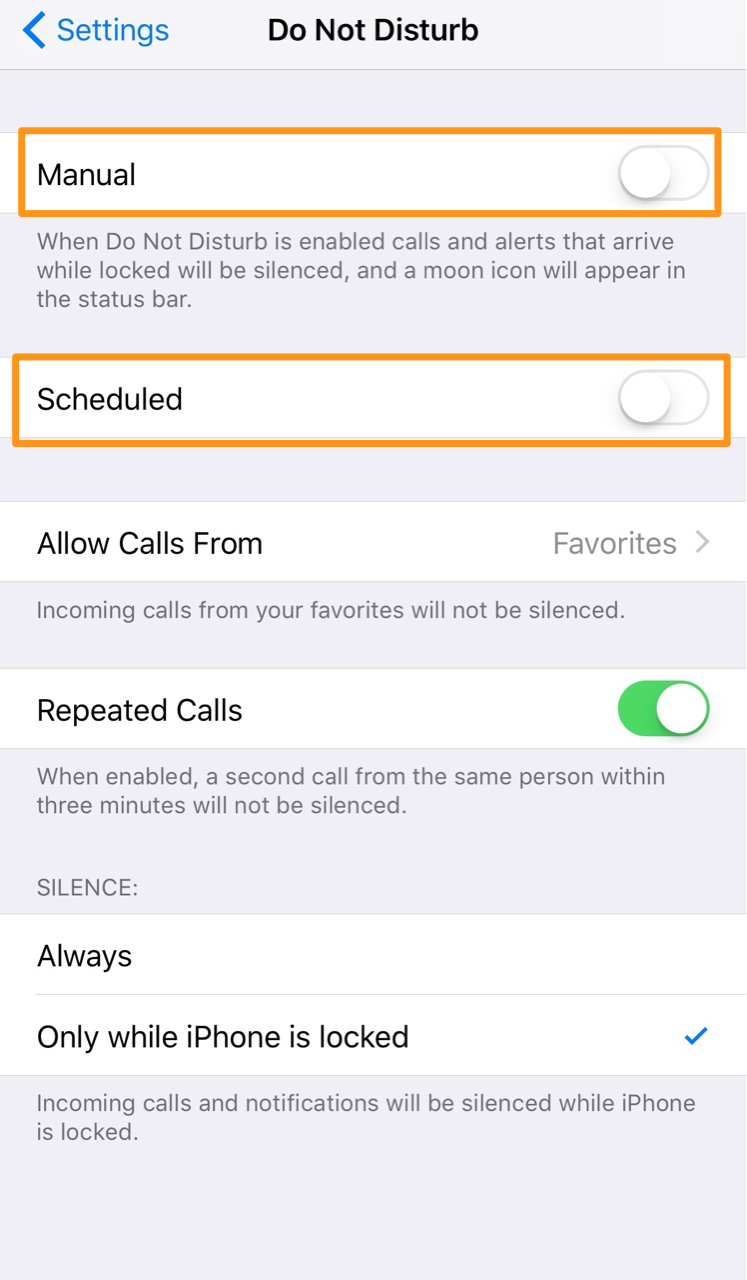 2. Check the Mute Button on iPhone 6/6s/7
If there is no sound when notifications come on your iPhone, just check the left side of your iPhone, check if the Mute button is in silence status, if yes, just push it to ring status.
3. Allow Notifications and Sounds on iPhone 6/6s/7
If the iPhone Message notification not working, go to Settings > Select Notifications > Enable Allow Notifications and Show On Lock Screen > Change the default sound to any other.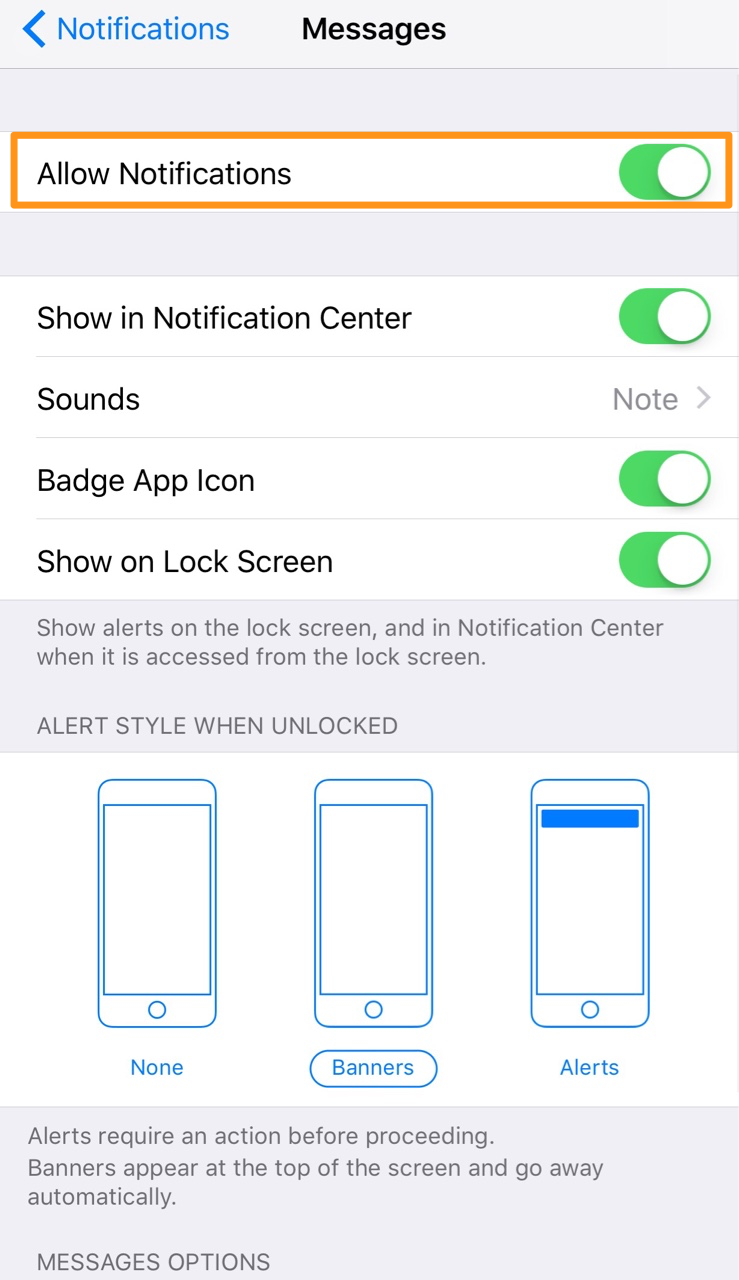 4. Check If the Contact is Set to Do Not Disturb Status
Make sure the Do Not Disturb function is not enabled for some particular contacts. You can go to Message app, and check if there is a moon sign next to the contact, if yes, you can disable it: enter the message thread, and tap the info "!" button, turn off Do Not Disturb.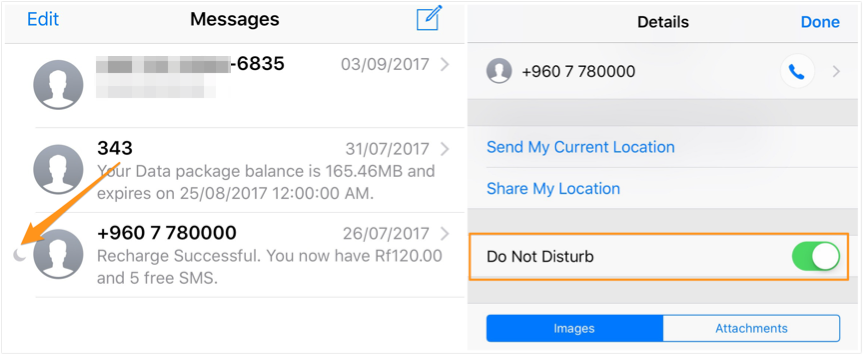 5. Reinstall WhatsApp on Your iPhone
If there is no sound when WhatsApp notifications come or the WhatsApp notification just not working, you can try deleting the app from your iPhone, and reinstall it from the App Store.
6. Reset All Settings on iPhone
Try resetting all settings on iPhone, and this will not wipe any data on your iPhone just reset settings. Go to General > Reset > Reset All Settings > Enter your passcode.
7. Reset Network Settings on iPhone
Try reset network settings: General > Reset > Reset Network Settings > Enter your passcode. After that re-connect to your Wi-Fi connection and it will require Wi-Fi password.
8. Restart Your iPhone 7/6s/6
Turn off your iPhone by holding the sleep/wake button until you see the Slide to power off screen, slide to turn off the device. Wait for 1-2 minutes, turn on the iPhone again.
Bonus Tip to Recover Lost Data after iOS 11/11.1 Update
Besides the notification issues on iPhone, iOS 11 or iOS 11.1 update also brings other annoying problems like App Store not working on iOS 11, iPhone battery drains fast, iPhone won't charge, etc. Data loss is one of the most disappointing issues, what if you get your important photos, messages, notes, or contacts lost on iPhone after updating to iOS 11? Primo iPhone Data Recovery is recommended, which helps recover lost or deleted data from iPhone/iPad even without backup.
To retrieve lost data on iPhone, please refer to the Complete Guide to Recover Lost Data on iPhone after iOS 11 Update >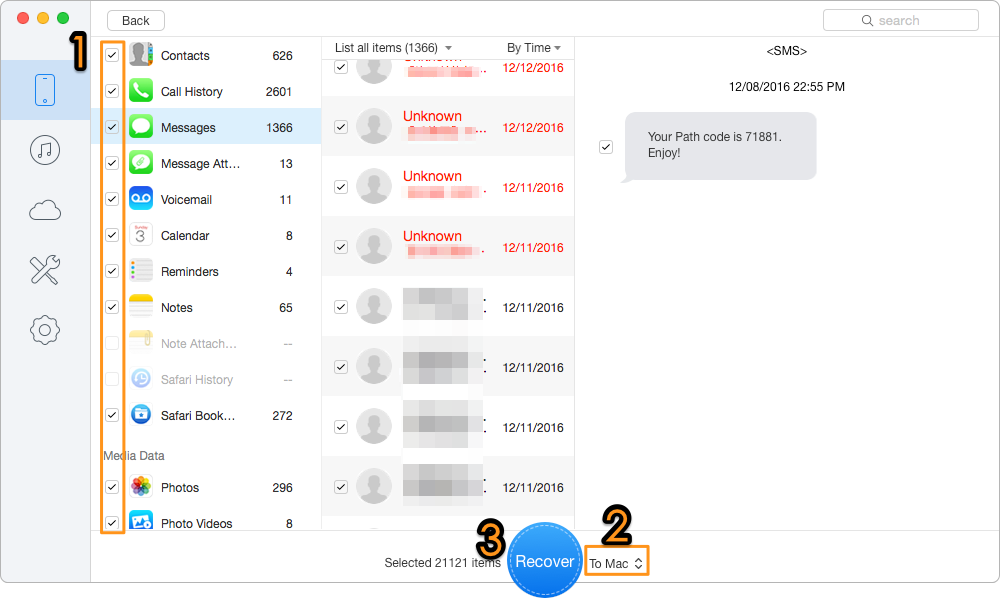 Conclusion
Any good solutions on fixing iOS 11/11.1 notification not working issues will be warmly welcomed, please share with us in the comment section. Meanwhile, don't forget to download Primo iPhone Data Recovery to get back your lost data during the iOS 11/11.1 update.

More Related Articles You May Like
Join the Discussion on iOS 11 Update