How to Fix AirPods Won't Connect to iPhone after iOS 11 Update
After updating to new iOS 11, AirPods refuses to connect or pair your iPhone? Read this guide to learn how to fix AirPods not connecting to iPhone.

Primo iPhone Data Recovery
With this effective iOS data recovery tool, you are allowed to recover lost data on iPhone 8/7/6s/6 with or without backup. Download it to have a try now.
A Question from Apple Support Communities:
"AirPods connected once, now won't connect, keep flashing amber. Definitely charged! Any suggestions? Received the AirPods today. They worked for a couple hours, switched from iPhone 7 to Mac and back and then took a break. Now trying to use them and they apparently unpaired and won't pair again."
Apple's AirPods have a simple one-tap setup process that syncs them to any compatible device through your iCloud account. Your AirPods should always be on and connected to your device after the initial setup is complete. If your AirPods won't connect to iPhone after performing the new iOS 11 update, please check the potential solutions below to fix it.
Also Read: How to Fix the iOS 11 Update Issues You May Meet >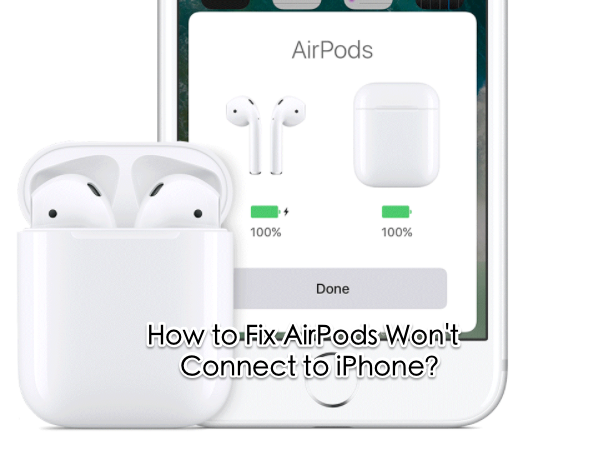 Table of Contents:
Part 1. How to Set Up AirPods for iPhone Correctly
Step 1. Make sure your iPhone is running iOS 10.2 and later. Since you've just updated to iOS 11, so you can skip this step.
Step 2. Make sure your AirPods are fully charged.
Step 3. Unlock your iPhone and open the case with your AirPods in it, and hold it close to your iPhone.
Step 4. A setup animation will show up on your iPhone.
Step 5. Tap Connect, and then tap Done.
Part 2. How to Fix AirPods Won't Connect to iPhone or Not Auto-paring with iPhone
If AirPods won't connect to iPhone or not auto-paring with iPhone after updating to iOS 11, you can try the below tips to fix this issue:
1. Make sure your AirPods is in the range of your iPhone. On your iPhone, swipe up from the bottom to bring Control Center > Swipe to left to open the audio output screen > Check if "AirPods" is listed here.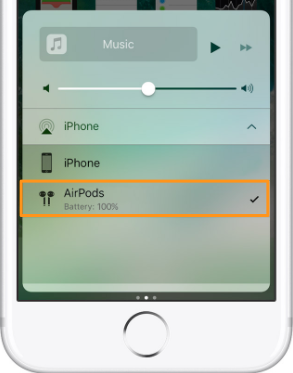 2. Turn the iPhone's Bluetooth off and wait 30 seconds, and turn on it again.
3. Power down your iPhone and wait for 30 seconds, and start it again.
4. Press and hold the setup button of the AirPods case for about 15 seconds again until the status light flash amber a few times and then flash white.
5. Turn off the earphones > Put them to the case > Close the holder and wait for 20 seconds > Take them out of the case > Connect them to your iPhone again.
6. Make sure the AirPods are connected to the iPhone that are linked to your Apple ID.
7. Forget the AirPods and reconnect again. Go to Settings > Bluetooth > Click the "i" icon next the old AirPod(s) > Tap Forget This Device.
8. Reset Network Settings: Settings > General > Reset > Reset Network Settings.
9. Reset All Settings: Settings > General > Reset > Reset All Settings.
10. If none of the above works, you can restore your iPhone with iTunes, and then repair the AirPods.
Part 3. Bonus Tip: How to Recover Lost Files from iPhone after iOS 11 Update
In addition to the AirPods issues with iPhone, you may also get important data lost during the iOS 11 update. How to retrieve lost data on iPhone/iPad even without backup? Primo iPhone Data Recovery, a competent iOS recovery tool is able to retrieve photos, messages, notes, contacts, and more from iPhone after iOS 11 update. You can check this guide on How to Recover Lost Data after iOS 11 Update >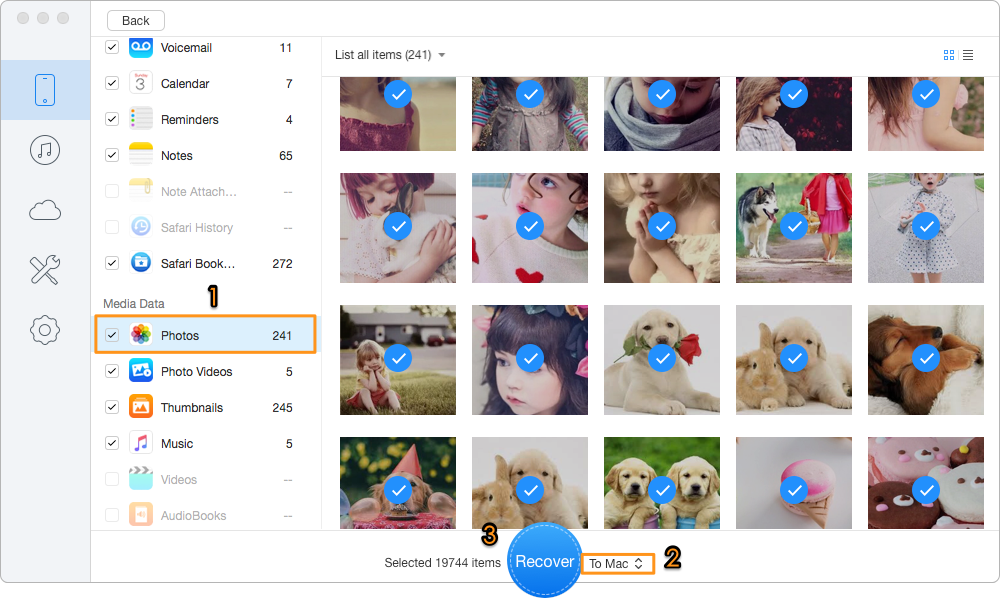 More Related Articles You May Like
Join the Discussion on iOS 11 Update