How to Easily Backup Your iPhone 6s (iPhone SE) by Using iCloud
Got a new iPhone 6s (iPhone SE) and didn't know how to easily backup your iPhone by using iCloud? We will explain how to use iCloud to backup your iPhone step-by-step in this guide.
Quick Start
Using iCloud to backup your iPhone, iPad or iPod touch is an easy job for most pro-level Apple users, since you can use it to complete backup directly without connecting any devices.
However, if you are new Apple user and have little backup experience, check this guide to learn how to backup your iPhone by using iCloud. Besides, we also give you an effective way – Primo iPhone Data Recovery to recover your backup without efforts.

Primo iPhone Data Recovery

– #1 iPhone Data Recovery

Don't have Primo iPhone Data Recovery? Download it now prior to reading this guide and it will save you quite a lot of time. Click Here to Free Download
In fact, most people may probably keep lots of vital personal information on their iPhone, like contacts, photos, music, notes, calendar, messages and so on. If you have no backup of them, your personal information is possibly leaked once your iPhone are lost/stolen. Put simply, it is therefore essential to backup your iPhone periodically.
Don't Miss: How to Restore iPhone from iCloud.
When it comes to iPhone backup, iCloud should be the first choice, since it is trouble-free & direct method that can give you a quick experience to do this. Well, in this article, we will dedicate to making detailed introduction about how to backup your iPhone 6S (iPhone SE) by Using iCloud easily.
Table of Contents:
How to Backup Your iPhone 6S by Using iCloud Manually
iCloud is Apple's online storage service that syncs your data between devices and includes an online copy of your data. This includes your photos, contacts, a variety of other files and data from apps. iCloud is how you can automatically back up your iPhone and iPad photos so that all of your photos are safe if anything happens to your iPhone. You can also restore your iPhone backup without using iTunes and get all of your apps and files back.
Go to Settings on your iPhone > Tap on iCloud (If you have not turned iCloud on already, you should log in to iCloud with your Apple ID first) > Turn on iCloud Backup by moving the slider to the right > Tap on OK when it shows up the warning: your iPhone will no longer back up to your computer automatically.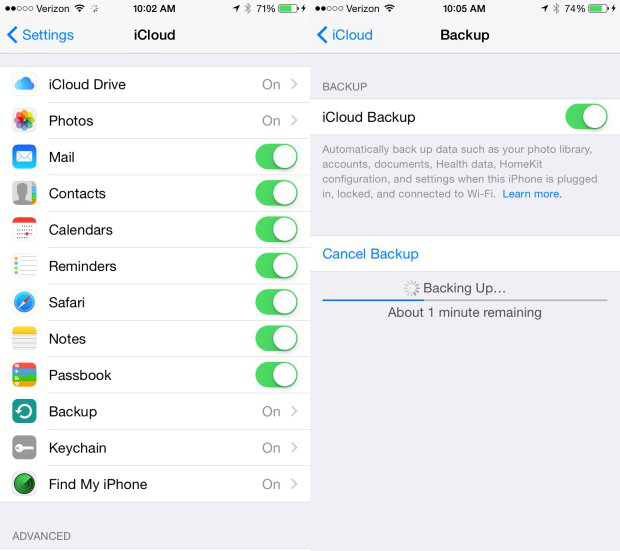 Note: If you've never backed up to iCloud before, the first backup will take a while. After that, iCloud will only upload the changes you've made since the last backup, which is much faster.
Don't Miss: How to Backup Contacts on iPhone.
How to Backup Your iPhone 6S by Using iCloud Automatically
If you don't want to use iCloud to backup your iPhone 6S (iPhone SE) manually, iCloud also has the power to backup your important data on your iPhone automatically on the stable Wi-Fi network connection. Here's how to make an up-to-the-minute backup of your iPhone.
Launch the Settings app on your iPhone 6S/SE > Select iCloud > Tap on Backup > Tap on Back Up Now.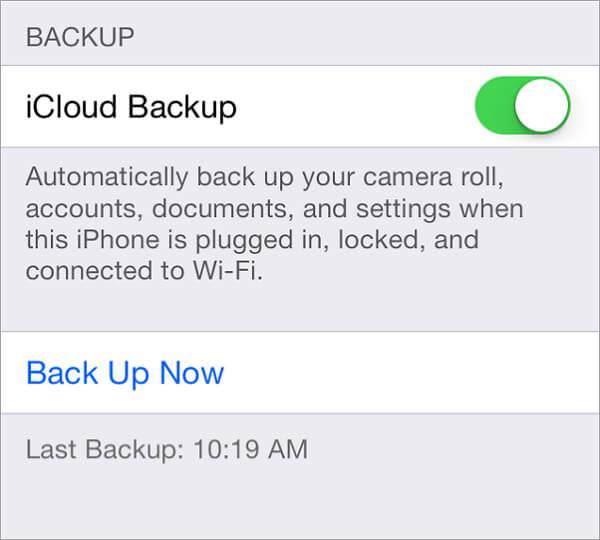 Note: When you mistakenly deleted some important data like contacts, messges and more, iCloud can also get them back by restoring the whole backup, which means the useless data will also be brought back. Therefore, the next part will explain how to selectively recover deleted files without troubles.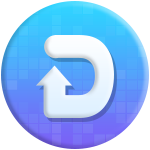 Get Your Best iPhone Data Recovery
Designed to fit effortlessly into your iPhone data recovery.
Download Now
How to Recover Your iPhone Quickly
Step 1. Download and open Primo iPhone Data Recovery > Connect your iPhone with your computer > Click Recover from your iPhone.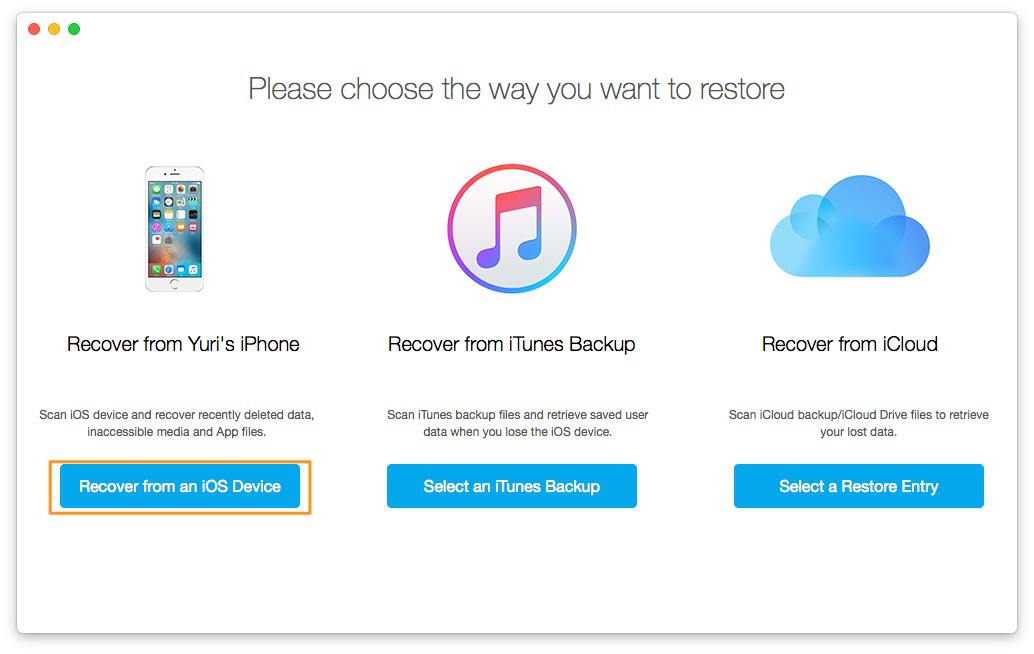 Step 2. Preview all files from your iPhone > Click Start Scan.
Step 3. Preview the deleted files in thumbnails > Click Recover to save them by downloading them to your computer.
Conclusion
iCloud is an official backup method but not a recommended one, because when your iPhone, iPad or iPod touch get lost or stolen, the backup on your iPhone will also lost. Therefore, you can backup your iPhone to iTunes or computer to make sure your data saftey. Besides, if you have any idea or advices, free to contact us by joining our discussion bellow, hopefully help you.

Yuri A young but experienced iPhone Pro Tip editor at @PrimoSync, also a hiking lover for couple years. Enthused by sharing daily tips on all Apple related topics.
Related Guides You may Like
Join the Discussion on iPhone Music Transfer