How to Use New iMessage Effects on iOS 11
iOS 11 will add two new effects in iMessage named Echo and Spotlight. This post will show you how to use the message effects in iOS 11.

Primo iPhone Data Recovery
Accidentally deleted or lost messages from iPhone when update to iOS 11? Primo iPhone Data Recovery gets your lost messages and more back from iPhone or iPad. Download it to have a try.
Last year, Apple introduced us Bubble and Screen effects in Messages on iOS 10, and this fall with iOS 11, two new screen effects named 'Echo' and 'Spotlight' will be added to Messages. The 'Echo' effect will multiply your messages into dozens of other message bubbles all over the screen. The 'Spotlight' effect will emphasis your messages by putting the screen into black with a Spotlight on the message.
Also Read: How to Retrieve Lost Data on iPhone after iOS 11 >
Table of Contents:
How to Send iMessages with New Screen Effects on iOS 11
Step 1. Open the Messages app on your iPhone or iPad that running iOS 11.
Step 2. Create a new thread or enter an old message conversation that you want to send iMessages to, enter the messages you want to send.
Step 3. Press firmly on the Send button at the right hand that looks like an upward arrow. This will bring you to the Message Effect window.
Step 4. Then tap on Screen tab to check the screen effects.
Step 5. Then you should see Echo and Spotlight effects, just tap the one you like to preview the effect. Then tap on the upward arrow to apply it.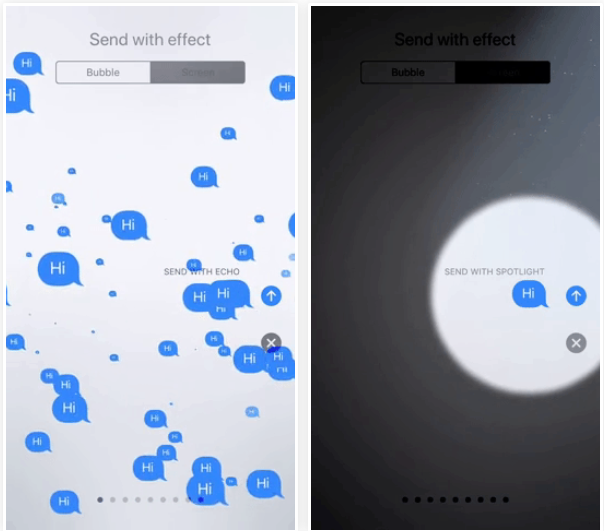 Bonus Tip: What to Do If Your Text Messages Get Lost after iOS 11 Update
Sending messages with Bubble or Screen effects is quite interesting and many of you may want to iOS 11 to have a try once it's been released this fall. But we've heard many iOS users complains that messages get lost during the new iOS update, how to get back them? Primo iPhone Data Recovery is a powerful tool to help you retrieve lost data from iPhone iPad after iOS update or accidental deletion, including text messages, iMessages, notes, contacts, photos, call history, etc.
You can read this guide to learn detailed steps to retrieve lost iPhone messages after iOS 11 update >>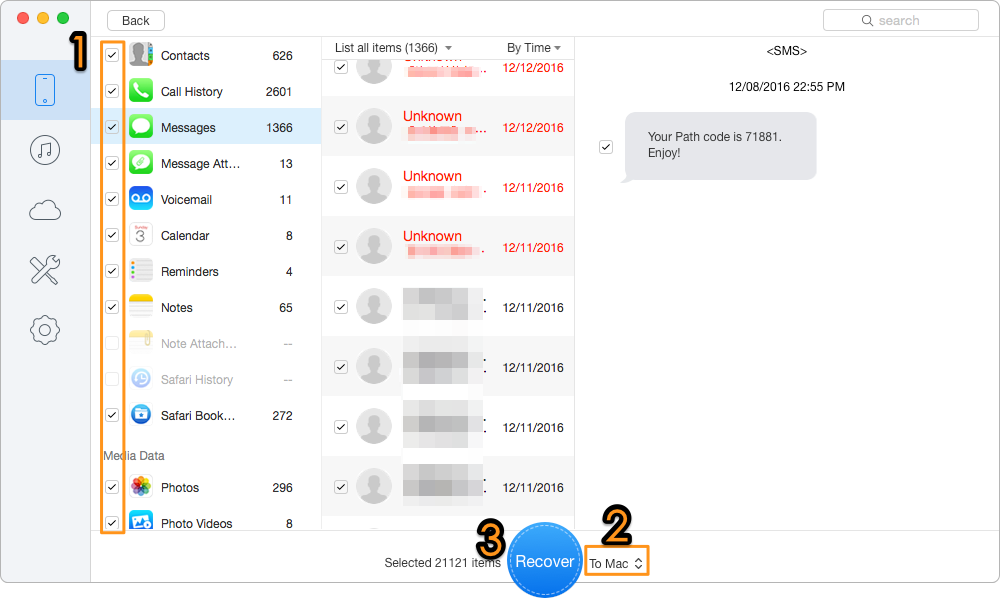 Conclusion
Besides the new iMessage effects, iOS 11 also brings you other amazing new features. Please makes full preparation before update, for you may meet some problems when upgrade to iOS 11 like iPhone stuck on Apple logo, iOS 11 battery drains fast, Bluetooth not working, etc.

Fiona Wang Member of @PrimoSync team as well as an Apple fan, love to help more users solve various types of Apple related issues by writing iOS-how-to tutorials.
More Related Articles You May Like
Join the Discussion on iOS 11