What is iTunes – a Powerful and Proprietary Digital Media Player Manager
In this PrimoSync Wiki Page, we mainly explain the specific information about iTunes, and you may have a comprehensive understanding of it.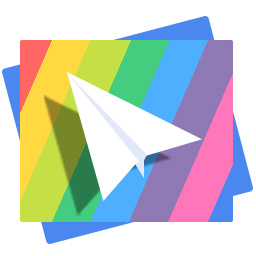 PrimoPhoto

– #1 iPhone Photo Transfer Software

Don't have PrimoPhoto? Download it now prior to reading this guide and it will save you quite a lot of time. Click Here to Free Download
Table of Content:
History of iTunes
The Features of iTunes
Related Tips Articles of iTunes
History of iTunes
iTunes initially supports media player and provides a way for Macintosh users to manage their music collections and sync them with their iPods (Learn: How to Transfer Music from iPod to Comouter). In 2003, iTunes introduced the iTunes Stores from which users could purchase music and added support for Windows at the same year. In 2011, Apple integrated iTunes with iCloud that users enabled to sync music, app and other data (such as contacts, Photos and so on).
iTunes is a media management application conceived by two independent Mac developers as Soundjam MP, then released as "the world's best and easiest to use 'jukebox' software" by Apple Inc. on January 9, 2001.
You may like: How to Transfer Music from iPhone to Computer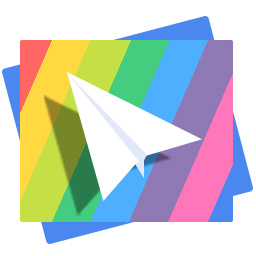 Get Your Best iPhone Photo Transfer
Designed to fit effortlessly into your iPhone photo management
Download Now
The Features of iTunes
As a multifunctional manager of mobile devices (including iPhone, iPad, iPod and so on), iTunes mainly features media management, including music, iTunes Stores, videos and TV shows.
Music
iTunes keeps track of songs by creating a virtual library, allowing you to access and edit a song's (Learn: How to Import Music from iPhone 6s/6s(Plus) to Computer) attributes. Instead of going over stacks of CDs or digital files, you can import them into iTunes and quickly browse your whole collection. iTunes organizes your library and create playlists that you enjoy whenever and wherever. And then you sync them to your iPhone, iPad, or iPod touch with iTunes.
Videos and TV Shows
iTunes has movies from every major Hollywood studio and independents around the world and you can browse more than 85,000 comedies, romances, classics, indies, and thrillers. You can buy or rent these movies (Learn: How to Convert Videos to Animated Gifts on iPhone) on your iOS devices and they will be instantly accessible in your iTunes library on your Mac or PC.
iTunes also brings you over 300,000 commercial-free TV shows for you, and makes it easy to lose yourself in a TV show whether you're relaxing at home or out in the world.
iTunes Stores
The iTunes Store is the best place to get all your music and video entertainment. You'll find more than 43 million high-quality, DRM-free songs on iTunes for purchase or download. Besides, large of movies and TV shows on iTunes Stores makes it more convenient for your daily entertainment.

Yuri A young but experienced iPhone Pro Tip editor at @PrimoSync, also a hiking lover for couple years. Enthused by sharing daily tips on all Apple related topics.
More iPhone Music Related Articles:
Join the Discussion on iPhone Music Transfer