What is Live Photos
Live Photos is a new camera features on the iPhone 6s / 6s Plus that captures the sound and movement a second and a half before an after a photo to create animated effect. You'll get specific definition of Live Photos in this PrimoSync Wiki Page.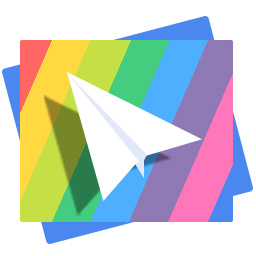 PrimoPhoto

– #1 iPhone Photo Transfer Software

Don't have PrimoPhoto? Download it now prior to reading this guide and it will save you quite a lot of time. Click Here to Free Download
Sharing Live Photos with your friends can be fun, but they haven't upgraded iPhone yet, which means those funny Live Photos can only be viewed by yourself. At this moment, PrimoPhoto, an useful and flexible iPhone Photo manager, which can help you convert Live Photos to shareable gif files.
Table of contents:
What Live Photos means
Live Photo is an out-standing camera feature was introduced to iPhone 6s and 6s Plus. Whenever you take a photo and you "force touch" your iPhone, it will also capture the motion and audio for a whole 3-second video when the photo is being taken. The iPhone will capture 1.5 seconds before and 1.5 seconds after the photo. With this feature, the photo will turn into "living memories."
Why You Need to Convert Live Photos to GIF
You can only share interesting Live Photos to others who also own iPhone 6s or iPhone 6s Plus. If you want to share Live Photos to Facebook, iMessage, twitter and other social media, which all support gifs files or animated gifs. In this case, try to use PrimoPhoto, a flexible and powerful iPhone Photo manager, which can help you convert iPhone Live Photos to gif format so that you can share with others freely.
How to convert Live Photos to GIF on PrimoPhoto
PrimoPhoto is an own multi-function and flexible iPhone Photos Manager that help you solve the problem how to convert iPhone Live Photos. What's more, it can also help you clean up your iPhone storage, transfer photos from iPhone to Windows/Mac and so on. Now, the operating steps details are the following:
Step 1. You need to download and install PrimoPhoto to computer firstly: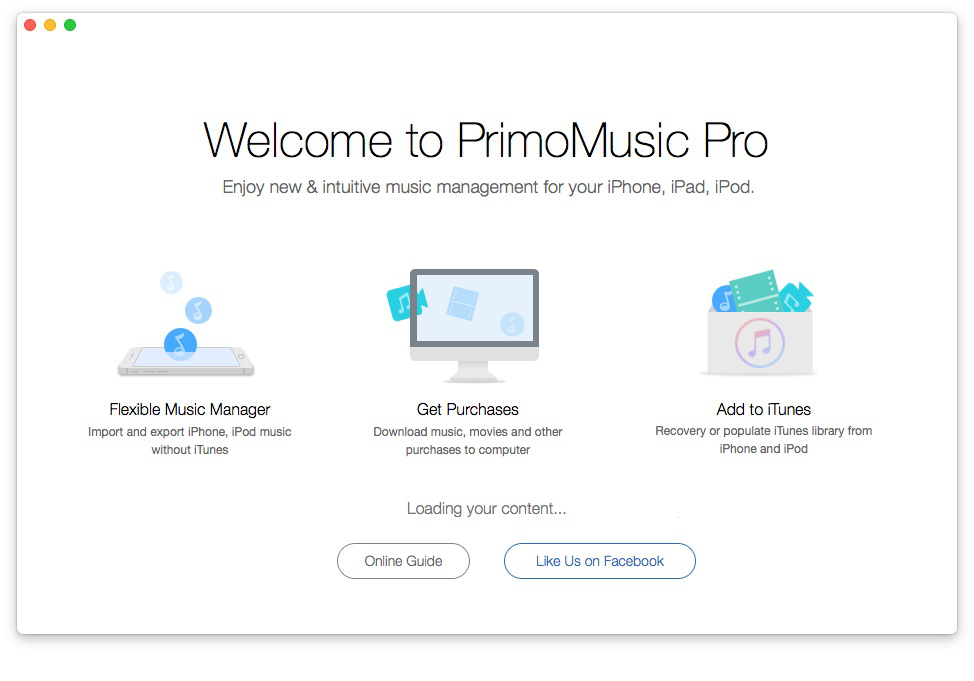 Step 2. You should connect iPhone with computer with iPhone default USB cable.
Step 3. You will see iPhone interface on your screen > Click the Convert TO GIF on the left in the interface.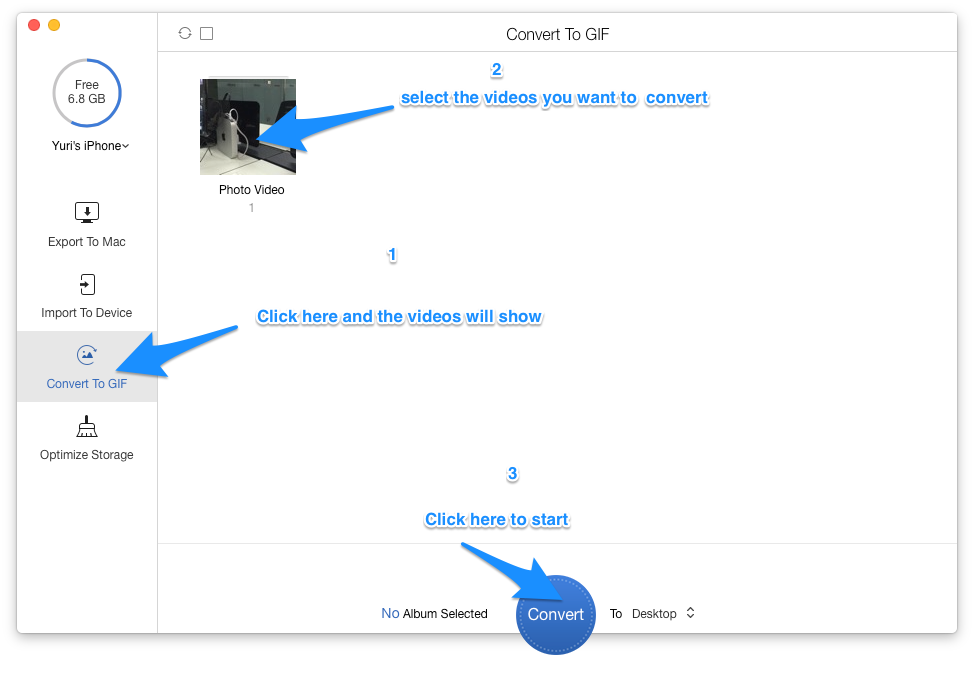 Step 4. Select the Live Photos you want convert > Click the Convert button.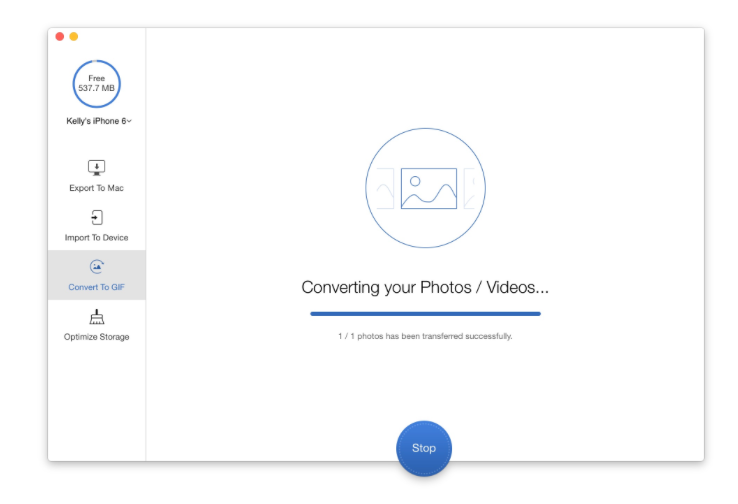 The Bottom Line
From this above, you may have fond out the way to solve your troubles and you can send some funny photos to your friends. You may also feel that PrimoPhoto is a high-effective and comfortable iPhone Photo manager. If you come across other problems about iPhone Photo management, also can try to experience the other features of PrimoPhoto and you will find amazing solutions waiting for you.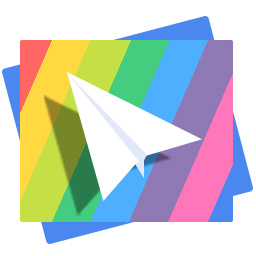 Get Your Best iPhone Photo Transfer
Designed to fit effortlessly into your iPhone photo management
Download Now

Yuri A young but experienced iPhone Pro Tip editor at @PrimoSync, also a hiking lover for couple years. Enthused by sharing daily tips on all Apple related topics.
More iPhone Photos Related Articles:
How to Transfer Photos from Mac to iPad
How to Set Up New iPad Pro
The Most Common iOS 9/9.1/9.2 Update Problems and Solutions
Join the Discussion on iPhone Photo Transfer