How to Transfer Your Music from Computer to Your iPad
Don't know how to transfer music from computer to iPad? Read this article and you will figure out a simple means to get music from computer to iPad.

PrimoMusic

– #1 iPhone Music Transfer Software

Don't have PrimoMusic? Download it now prior to reading this guide and it will save you quite a lot of time. Click Here to Free Download
With a multiple iPad, say iPad Pro, iPad Air or iPad mini can allow you to enjoy music, movies, games and so on. Although compared with iPhone and iPod, it is not convenient to listen to music, it can be a good choice on special occasions, like your iPod or iPhone is broken or out of power. If you want to relish music with iPad, you may be eager to transfer music from computer to iPad.
In fact, using iTunes to transfer music from computer to iPad can be easy. However, you will run the risk of losing original data on your iPad in the process of syncing music with iTunes. In this case, we suggest that you should use a great music transfer, PrimoMusic to help you to solve this problem.
You may like: How to transfer Music from iPad to Computer
Table of Content:
Tools You Will Need
A computer with your favorite music
An iPhone
A USB cable
An all-inclusive music transfer – PrimoMusic
PrimoMusic is an all-inclusive music manager that will make it easy for you to complete any music transfer from computer to iDevice (iPad/iPhone/iPod) without any data loss. It also can break the limitation of iTunes to transfer music from iDevice (iPad/iPhone/iPod) to computer. Furthermore, it can rebuild your music library, including ratings, play counts and so on. (Click the icon below to get free download.)

Get Your Best iPhone Music Transfer
Designed to fit effortlessly into your iPhone Music management
Download Now
How to Transfer Music from Computer to iPad
To begin with this guide, please make sure that you have downloaded and installed PrimoMusic on computer. Then follow the steps below to transfer music from computer to iPad effortlessly.
Step 1. Run PrimoMusic on computer > Connect your iPad to computer with the USB cable.
Step 2. Click "Import To Device" > Add you music content.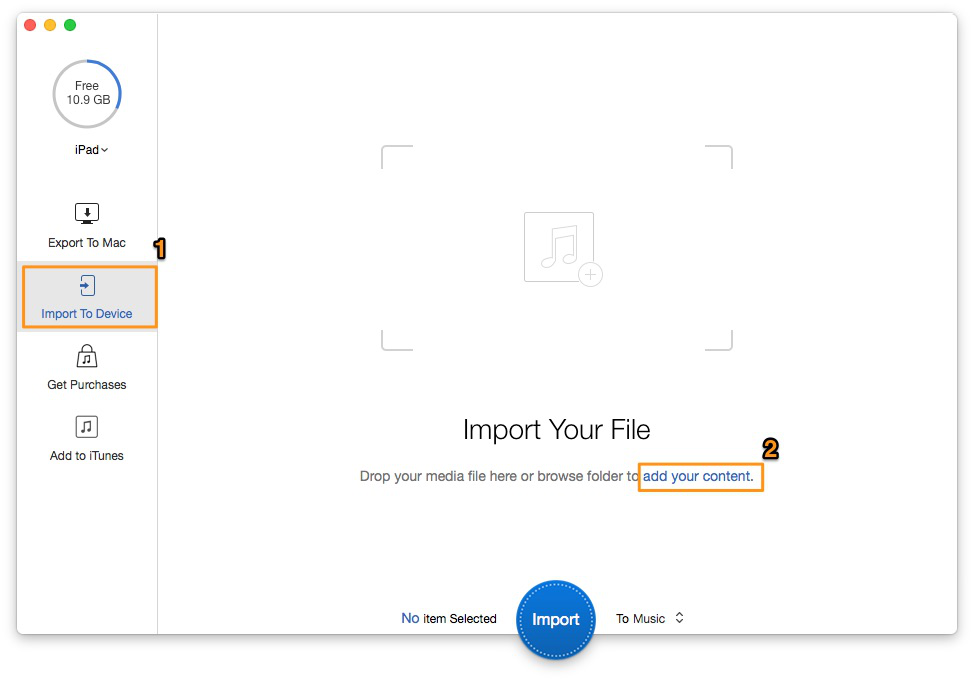 Step 3. Choose the music you want to transfer > Click "Import" button to complete it.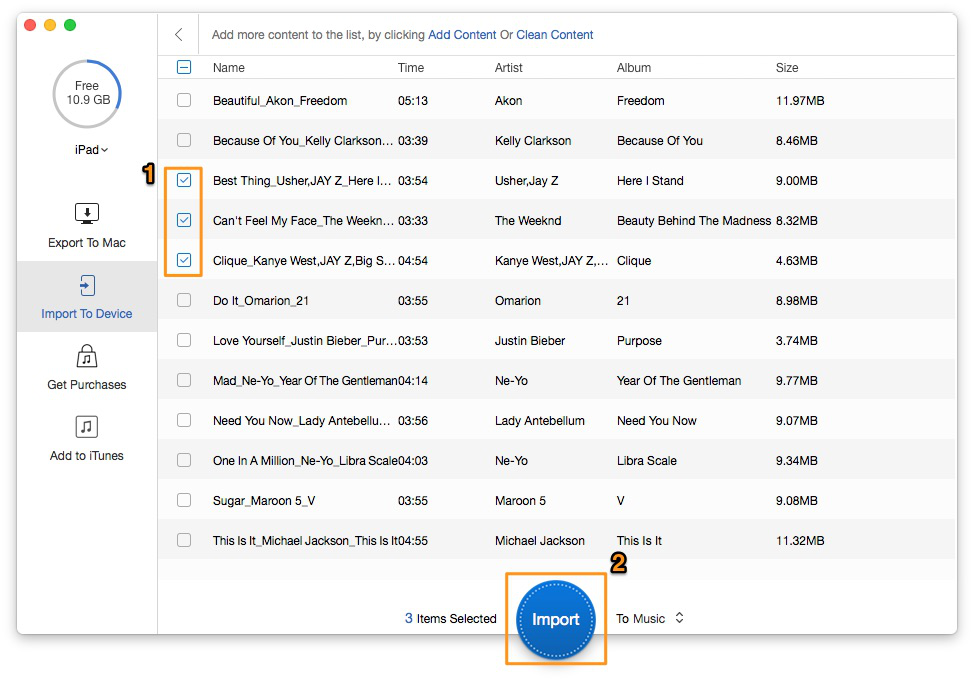 Conclusion
Designed with the easy-to-operate user interface, PrimoMusic will help you to transfer music between computer and iDevice (iPad/iPhone/iPod) with less effort. In the process of transferring music with iTunes, your action won't be restrained by iTunes. If you still have confusion about music transfer, the articles below may help you. (Have a try with PrimoMusic now.)

SissiA member of @PrimoSync team, love to go travelling and share some easy-to-follow tips about Apple related issues.
More Related Articles You May Like
Join the Discussion on iPhone Music Transfer