How to Get More Storage on Your iPhone – in Easy 3 Methods
Running out of storage on iPhone is an annoyed thing, what should you do next? This article will show you 3 tricks to fix your problem.

PrimoMusic

– #1 iPhone Music Transfer Software

Don't have PrimoMusic? Download it now prior to reading this guide and it will save you quite a lot of time. Click Here to Free Download
It seems like iPhone storage is always at a premium, especially for users with just 16GB models. The dreaded "Storage Almost Full" message will make owners crazy when they are trying to download a new app or a single song, and you probably run into the problem all too often. At this moment, how to get more storage on your iPhone?
You May Like: How to Import Music from iPhone to iTunes.
Although lots of available methods can free up iPhone space to some extent, they may not be able to clean up completely. In this article, we have summed up 3 effective ways bellow to get more storage on your iPhone with ease.
Table of Contents:
Solution 1 - Delete Useless Apps
You may have downloaded apps on your iPhone only used for few times or useless apps of its own are still on your iPhone. At this time, you can delete rarely-used apps from your iPhone to get more storage.
Tap the app you want to delete for a few seconds > Click "x" on the top left corner of the app to delete your unwanted app directly (you can also go to Settings to delete apps: Settings > General > Storage & iCloud Usage > Manage Storage.).
Solution 2 - Remove Photos and Videos
Capturing your favorite moments in photo and video form via iPhone is a hard to resist thing, but insufficient storage will give you an unpleasant time. The solution to the problem is that you need to back up photos (Learn: how to transfer Photos from iPhone to iPhone) and videos to iCloud when you're on Wi-Fi, or you can choose to upload over 4G, and then delete unwanted photos or video to free up more space on your iPhone.
Solution 3 - Remove Unwanted Music
Music on your iPhone will take you a peaceful and pleasant mood when you're tired. However, hundreds or thousands of songs (Learn: how to transfer songs from PC to iPhone) will cover large mount of space on your iPhone so that there's less storage available. Deleting unwanted music on iPhone is a good solution to free up your iPhone storage.

Get Your Best iPhone Music Transfer
Designed to fit effortlessly into your iPhone Music management
Download Now
To delete unwanted songs on your iPhone quickly and completely, here we recommend PrimoMusic for you. It is a handy & all-featured media management application that you can delete all songs only one-click. Only simply download PrimoMusic on your computer, and then you can freely manage your media content on your devices on the go.
Step 1. Launch PrimoMusic > Connect iPhone to computer.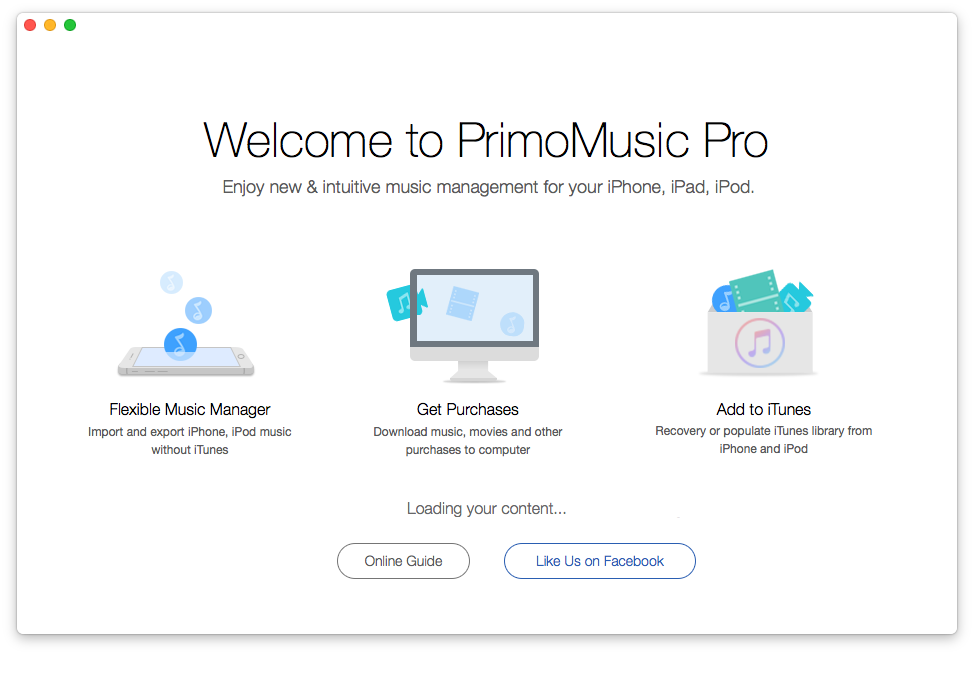 Step 2. Click Export To Mac on the left side > Select songs you want to remove.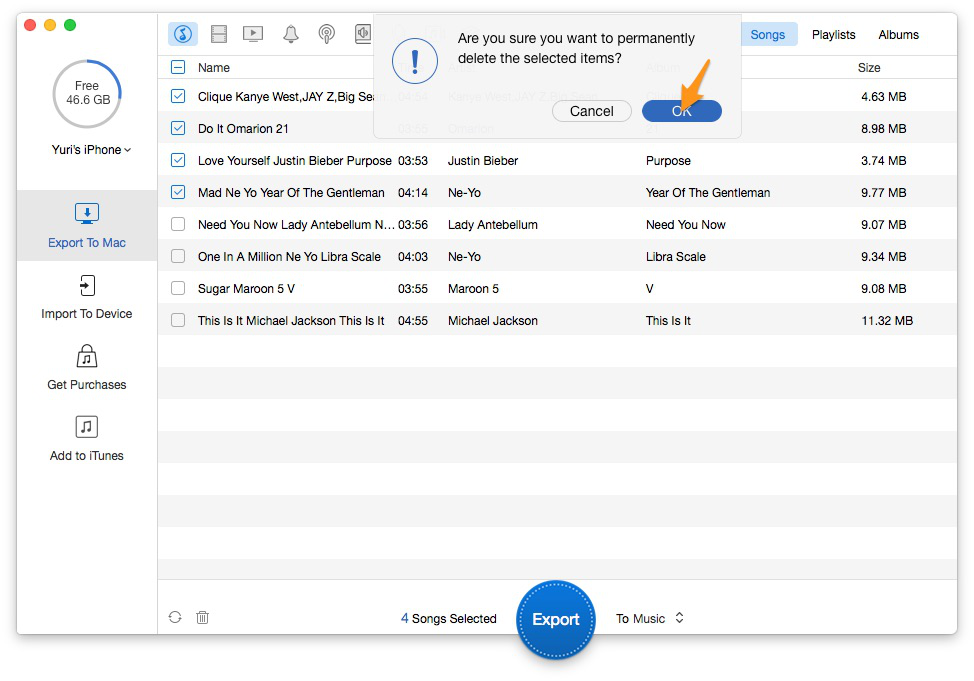 Step 3. Click OK button to delete music on your iPhone.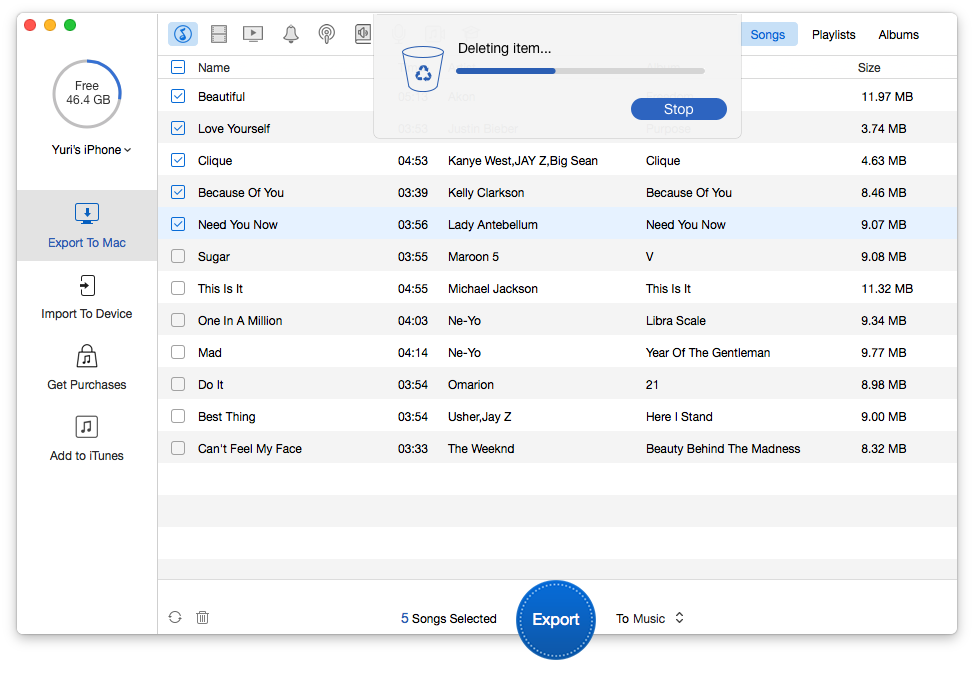 Conclusion
With the help of these three ways, you may have successfully got more storage on your iPhone, and then you can do what you like with it. If you want to delete thousands of songs on your iPhone, you can turn to PrimoMusic, which is a flexible & comprehensive music manager that can clean up all unwanted songs with a few clicks. In addition to, we also show you our tips about music transfer of iOS devices and hope they can solve more troubles for you.

Yuri A young but experienced iPhone Pro Tip editor at @PrimoSync, also a hiking lover for couple years. Enthused by sharing daily tips on all Apple related topics.
Related iPhone Music Transfer Tips
Join the Discussion on iPhone Music Transfer