How to Delete Music from iPad in an Effortless Way
Do you have any good idea to delete music from iPad easily? This article will help you to realize it.

PrimoMusic

– #1 iPhone Music Transfer Software

Don't have PrimoMusic? Download it now prior to reading this guide and it will save you quite a lot of time. Click Here to Free Download
When downloading a new song, app or movie to your iPad, a window pops up to remind you that your iPad runs out of storage. So you may want to delete unwanted music to set free more space for these new things.
You may like: How to Transfer Music from iPad to Mac
In this article, we will introduce PrimoMusic - a comprehensive music tool to enable you to delete music from your iPad simply.
Table of Content:
The Tool You Need
Designed as a comprehensive music tool, PrimoMusic can help you to keep your content on iPad/iPhone/iPod organized, such as deleting music from iPad, transferring music from computer to iPad, transferring music from iPad to computer and so on. With PrimoMusic, you can delete music from iPad and the deleted music will disappear from iTunes. It can be applied to iPad Pro, iPad mini 4, iPad Air and so on.

Get Your Best iPhone Music Transfer
Designed to fit effortlessly into your iPhone Music management
Download Now
How to Delete Music from iPad
Step 1. Download and install PrimoMusic on your computer > Connect your iPad to your computer via a USB cable.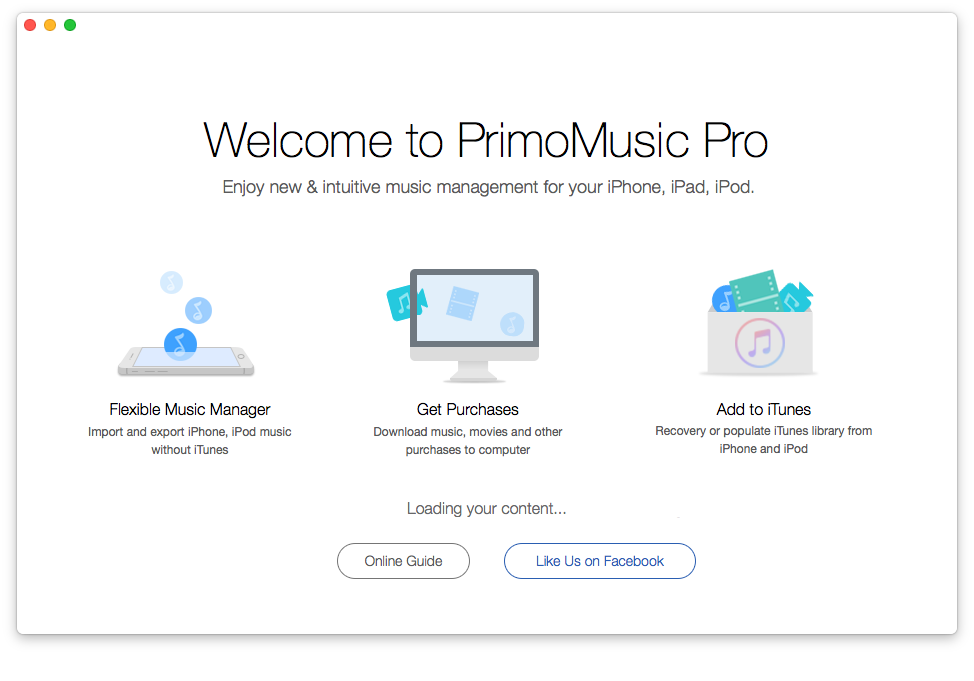 Step 2. Click "Export To Mac" > Click "Songs"/ "Playlists"/ "Albums" > Select your unwanted music.
Step 3. Tag the delete icon > Click "OK" to delete music from iPad.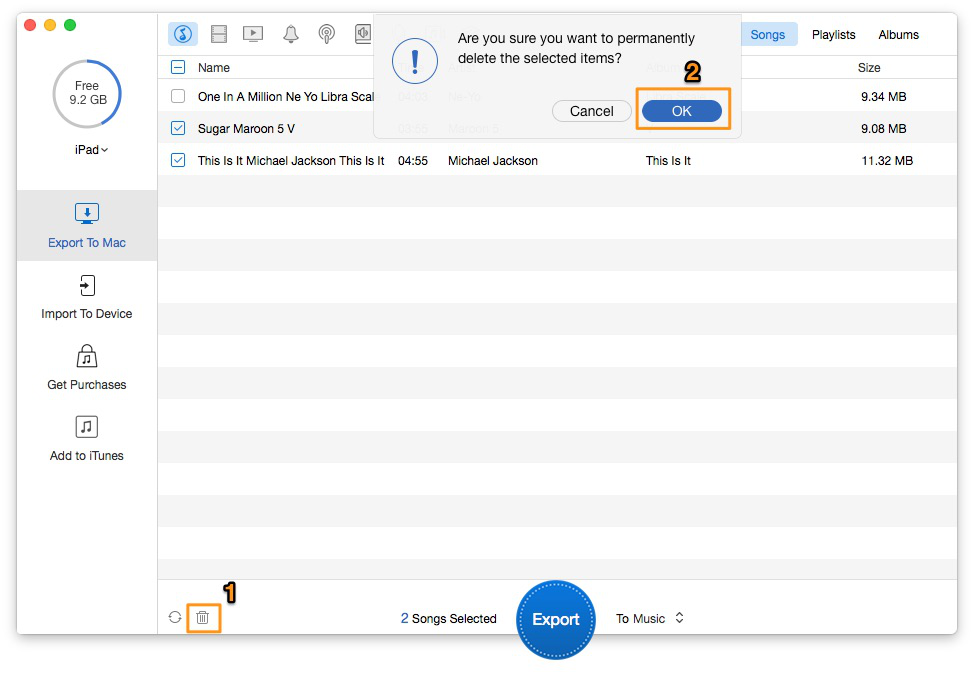 Conclusion
PrimoMusic not only can help you to delete music from iPad with less effort, but also enable you to transfer music between computer and iPad/iPhone/iPod with losing any data. If you are interested in music transfer, try PrimoMusic now.

SissiA member of @PrimoSync team, love to go travelling and share some easy-to-follow tips about Apple related issues.
Related Articles You May Like:
Join the Discussion on iPhone Music Transfer