How to Transfer Music from Your iPad to Mac – Quick Tip
Want to share your iPad music on your New Mac? This guide will make it easy to transfer music from your iPad to Mac.
PrimoMusic

– #1 iPhone Music Transfer Software

Don't have PrimoMusic? Download it now prior to reading this guide and it will save you quite a lot of time. Click Here to Free Download
When it comes to play music, iPad can be considered as a nice music player for its amazing interface of high-resolution graphics (compared with iPod) and handiness to use (compared with computer). As a music fan, it may be your good choice. But when you want to transfer music between your iPad and Mac, especially iPad to Mac, what should you do next?
Generally, we can easily transfer music from Mac to iPad under the help of iTunes, but it is helpless in the opposite. Put simply, you may rely on the user-friendly software-PrimoMusic to transfer your music from iPad to Mac with three simple steps.
Don't Miss: How to Transfer Music from iPad to iPhone
Table of Contents:
The Tools You Need
At the very beginning, check the tools you prepared: your iPad with songs, you Mac and a USB cable. Next you need to download PrimoMusic for free to transfer music from your iPad to Mac effortlessly. With it on your Mac, you can much more things like:
Transferring music between iDevices and computer in minutes without worry about any data loss.
Selectively transfer songs you like from playlists, albums or artists to your any device, including iPhone, iPad and iPod.
Rebuild your iTunes library by importing music, movies, podcast and audiobook based on the data from your devices.
Get Your Best iPhone Photo Transfer
Designed to fit effortlessly into your iPhone photo management
Download Now
How to Transfer Music from iPad to Mac
To have an easy experience, Download PrimoMusic on your Mac now, and the next guide will offer the details about how to transfer music from iPad to Mac effortlessly.
Step 1. Connect your iPad with Mac with a USB cable > Run PrimoMusic.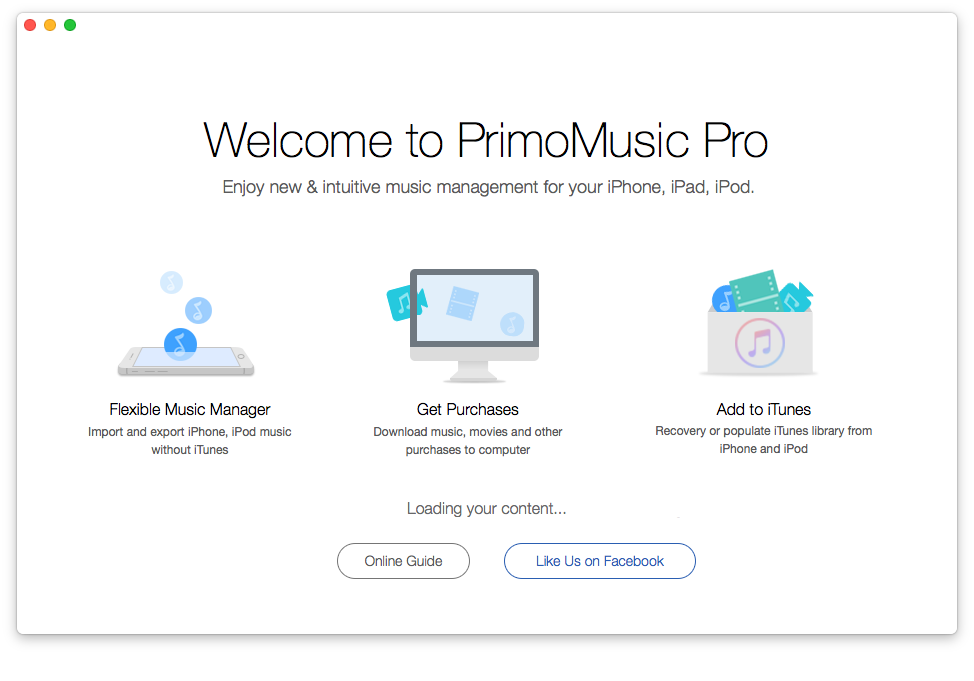 Step 2. Click "Export to Mac" on the left side of interface > Select songs you want to transfer.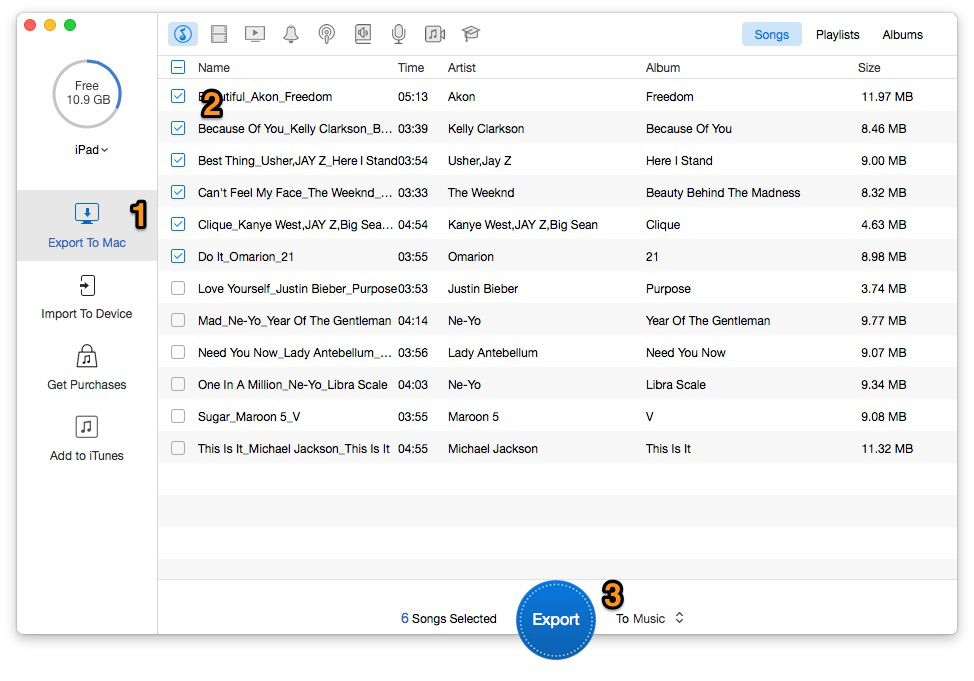 Step 3. Click "Export" to transfer music from iPad to Mac.
Conclusion
PrimoMusic has the ability to transfer music from iPad to Mac since it is designed for iOS devices music transfer, and its features of running fast and easy-to-use will be the reason why you choose it. It is safe to say that PrimoMusic is your indispensable partner in the world of enjoying music freely.

Yuri A young but experienced iPhone Pro Tip editor at @PrimoSync, also a hiking lover for couple years. Enthused by sharing daily tips on all Apple related topics.
More iPhone Music Related Articles:
Join the Discussion on iPhone Music Transfer