How to Transfer your Songs from iPod to Computer with Convenience
Do you want to transfer songs from iPod to Computer? Try this guide to have a quick and simple solution to make it.

PrimoMusic

– #1 iPhone Music Transfer Software

Don't have PrimoMusic? Download it now prior to reading this guide and it will save you quite a lot of time. Click Here to Free Download
You may have a computer cleaning because there is a quantity of trash on your computer. However, it leads to data loss, including your favorite music. Luckily, you have synced all music to iPod. In this situation, you may want to transfer songs from iPod to computer.
You may like: How to Move Music from Computer to iPod
The tough problem is that iTunes can't help you to do this job. Here we highly recommend PrimoMusic – a fully featured music transfer tool to assist you.
Table of Content:
The Tools You Need
An iPod saved plenty of music
A computer
A USB cable
A comprehensive music transfer application – PrimoMusic
Built with the professional and considerate design, PrimoMusic can help you to transfer songs from iPod to computer easily and quickly. It has the great ability of transferring music from computer to iPod (iPad and iPhone) without running iTunes. It also enables you to add music from iPod (iPhone and iPad) to iTunes, including playlists, videos, TV shows and so on.

Get Your Best iPhone Music Transfer
Designed to fit effortlessly into your iPhone Music management
Download Now
How to Transfer Songs from iPod to Computer
Step 1. Download and install PrimoMusic on your computer > Run PrimoMusic > Connect your iPod to computer with a USB cable.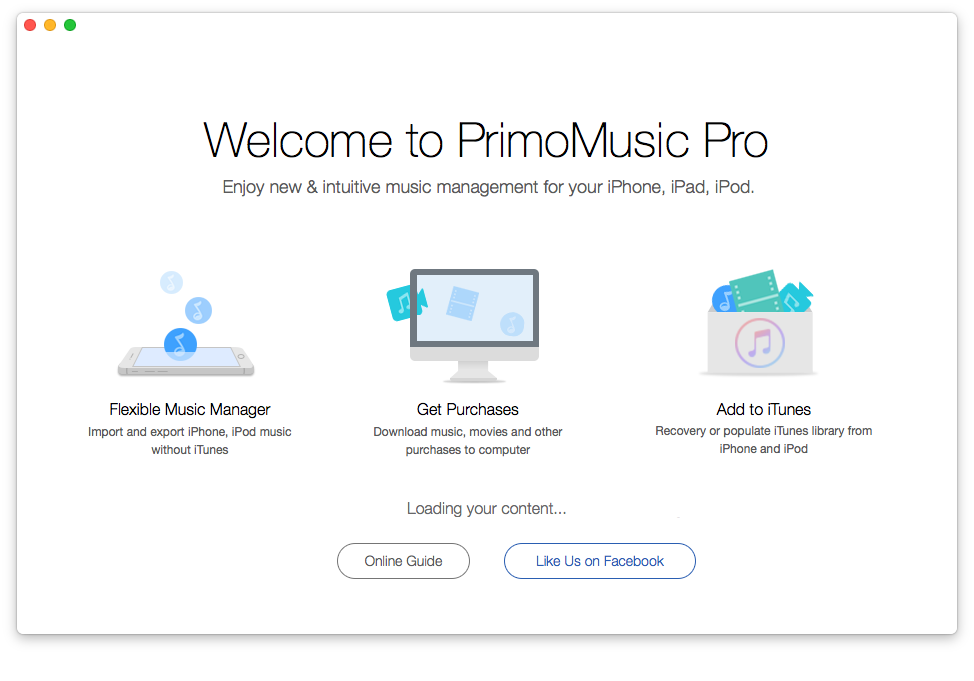 Step 2. Click Export To Mac > Choose songs you want to transfer.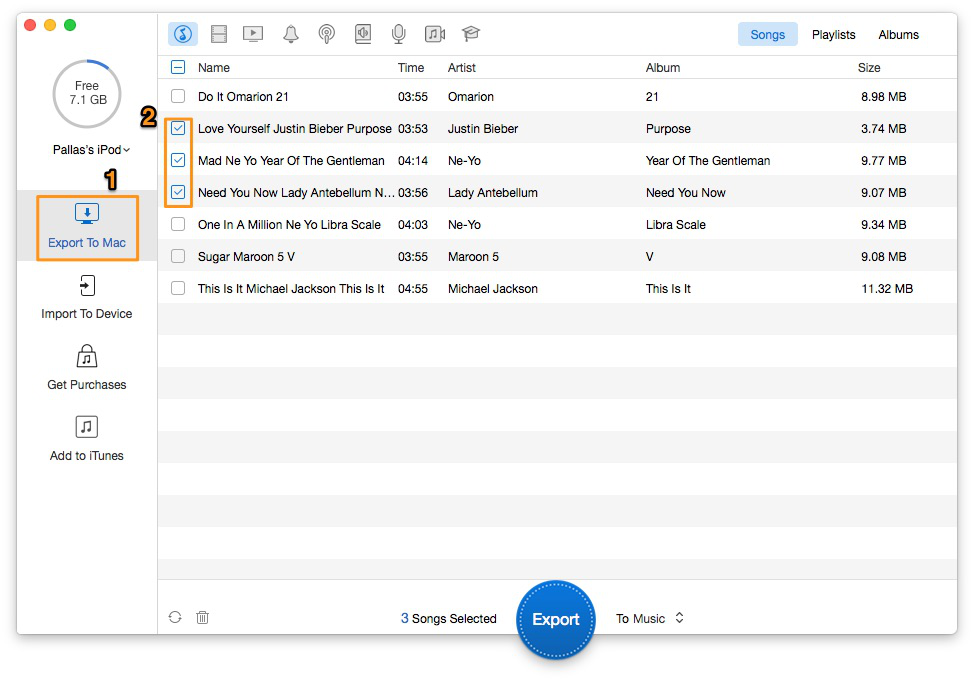 Step 3. Click Export button to transfer songs to computer.
Conclusion
Transferring songs from iPod to computer with PrimoMusic can be as easy as possible. You can quickly select the specific song from Playlists, Albums and Songs. PrimoMusic makes it possible to complete any music transfer between iDevice (iPod, iPhone and iPad) and computer through a few simple steps. Why not try PrimoMusic now?

SissiA member of @PrimoSync team, love to go travelling and share some easy-to-follow tips about Apple related issues.
More Related Music Transfer Tips
Join the Discussion on iPhone Music Transfer