How to Move/Put Music from Computer to iPod touch
Do you want a method to move/put music from computer to iPod touch just minutes? This guide shows a solution you may be interested.

PrimoMusic

– #1 iPhone Music Transfer Software

Don't have PrimoMusic? Download it now prior to reading this guide and it will save you quite a lot of time. Click Here to Free Download
iPod touch is a new generation music player with new functionalities, like taking photos, watching videos and movies, playing games etc. With these new features, you may get new one after iPod touch launched. However, if it is your first Apple device, moving music from your computer to iPod touch will become a difficult job.
Luckily, you may have learned the guide about how to transfer music from iTunes to iPod in our former articles, and here just try PrimoMusic. It is an all-featured music transfer tool for iPod touch, iPod nano, iPod shuffle etc.
Table of Content:
How to Move Music from Computer to iPod touch
As a new iPod touch user, PrimoMusic offers the detailed steps to move/put your music from computer to iPod touch shortly. The only thing you need to do is to download PrimoMusic on your computer, and then it allows importing music to your iPod touch wholly or partly only one drag-n-drop.

Get Your Best iPhone Music Transfer
Designed to fit effortlessly into your iPhone Music management
Download Now
Steps to Move Music from Computer to iPod touch
Download PrimoMusic to have a experience of music transfer from computer to iPod touch, the following detailed introduction will explain how to do this step-by-step. Step 1. Connect your iPod with your computer with a USB cable > Run PrimoMusic.
Step 2. Click "Import to Device" on the left side of interface of PrimoMusic > Add music files to interface of PrimoMusic > Choose songs you want to move.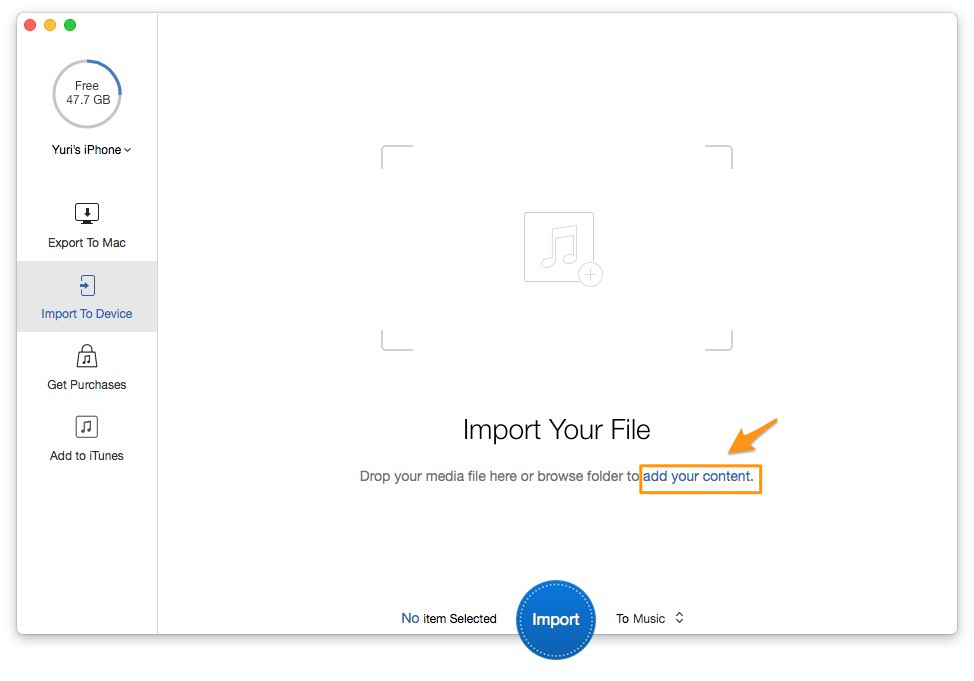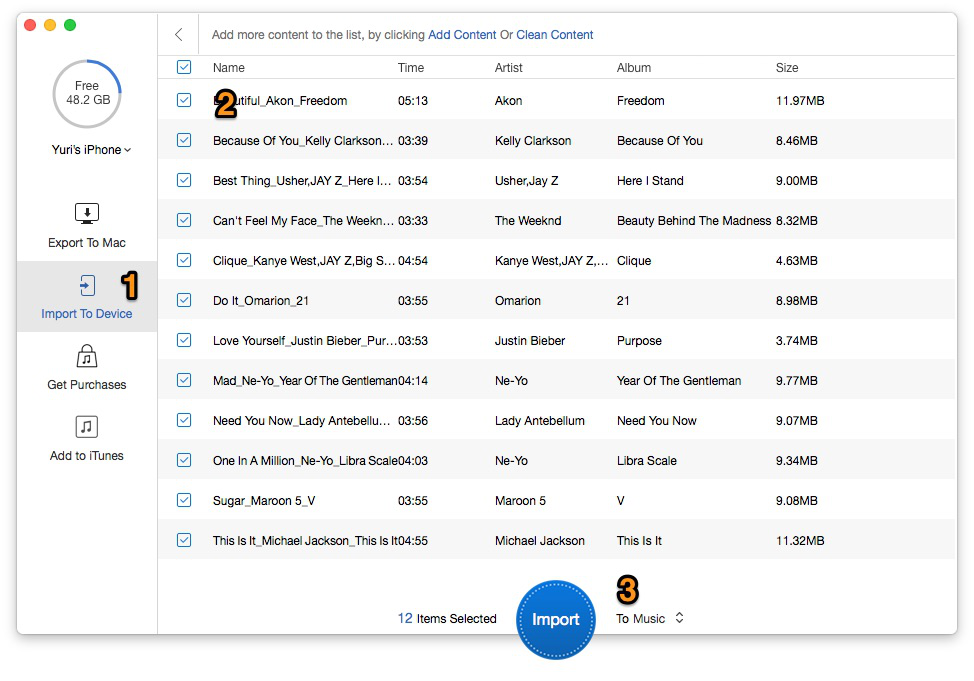 Step 3. Click "Import" to move/put music to your iPod.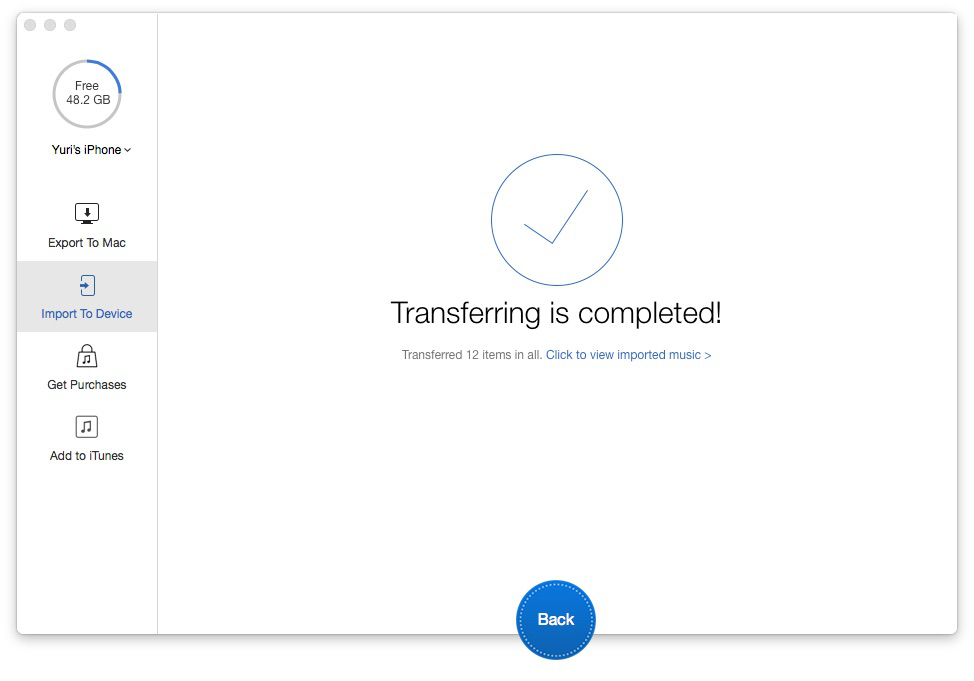 Conclusion
With PrimoMusic, the problem of moving music from computer to iPod touch is an easy-to-do that you only click a few times. What's more, you will find out that the music information, even with Alums, Artists, Size from computer has been kept on your iPod touch after music transferring.

Yuri A young but experienced iPhone Pro Tip editor at @PrimoSync, also a hiking lover for couple years. Enthused by sharing daily tips on all Apple related topics.
Related Tutorials about Music Transfer
Join the Discussion on iPhone Music Transfer