How to Transfer Photos from iPad to iPad
Want to transfer photos from old iPad to new iPad but do not know how? Read this guide to get the easiest method.
Quick Start
If you can bear the complicated process or possibility of data loss, you can try the old school way like iTunes or iCloud.
If you are looking for the easiest method on how to transfer photos from iPad to iPad, PrimoPhoto will be your best choice.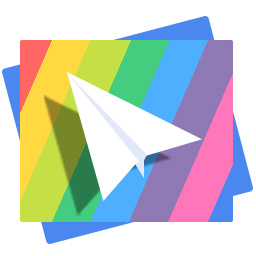 PrimoPhoto

– Best iPhone Photos Transfer Software

Don't have PrimoPhoto? Download it now prior to reading this guide and it will save you quite a lot of time. Click Here to Free Download.
Recently, you have bought yourself a new iPad like iPad mini 4 or iPad Pro to get rid of your old generation iPad. For you who like to take photos with iPad, the first problem comes to you is transferring the treasured photos from old iPad to the new one. As is known to all, it is not easy to transfer data between two iDevices directly.
You can use iTunes to backup the old iPad and connect the new iPad to iTunes and select "backup content to this device". Or you can use iCloud to transfer photos if you have enough storage space. These two methods are both quite troublesome. Is there any other method that can help transfer photos from iPad to iPad directly? The answer is definitely Yes! PrimoPhoto will meet all you needs in managing your iPad photos:
Transfer photos from iPad to iPad in 2 minutes.
Easily access the albums you want to transfer.
Transfer photos from iPad to computer and vice versa.
Have a clean on photo junks to free up iPad space.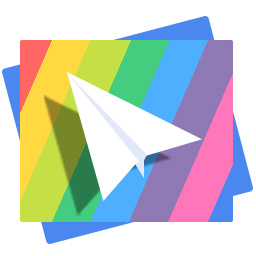 Get Your Best iPhone Photo Transfer
Designed to fit effortlessly into your iPhone photo management
Download Now
Transfer Photos from iPad to iPad with PrimoPhoto
Step 1. Open PrimoPhoto > Connect your two iPads to computer.
Step 2. Go to the homepage of old iPad > Click on Import to Device.
Step 3. Select the photos you need in Camera Roll, Photo Library or Albums > Click on Export.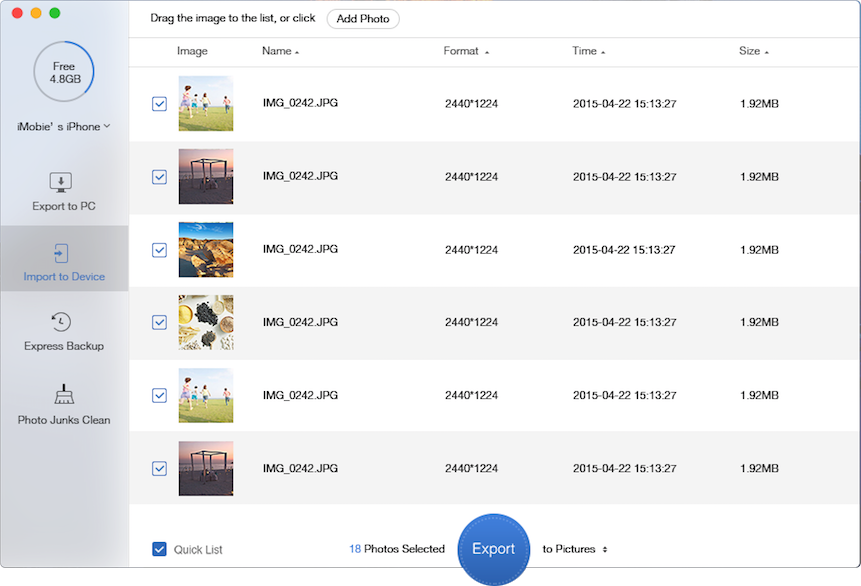 More Suggestions on Transfer Photos from iPad to iPad
According to different situations, we should use different methods to deal with. Here are some other transferring methods that may help you:
1. Use AirDrop to share photos between two iPads if you have a few images to transfer.
2. Use Photo Stream to share new photos between two iPads with the same Apple ID.
3. Use some online Cloud Storage like Google Drive, SkyLive or Dropbox.
4. Use Gmail, Hotmail or Yahoo to send an email with a photo attachment.
Follow

Lena Member of @PrimoSync team, an Apple fan as well as an anime lover. Like to share solutions on Apple related problems.
More iPhone Photos Related Articles:
Join the Discussion on iPhone Photo Transfer