How to Reset Safari on iPhone
Don't you know how to reset Safari on iPhone? Read this article to know more about resetting Safari on iPhone and how to simply realize it.

Primo iPhone Data Recovery

– #1 iPhone Data Recovery

Don't have Primo iPhone Data Recovery? Download it now prior to reading this guide and it will save you quite a lot of time. Click Here to Free Download
"Hotmail has a problem with Safari on my iPhone. If I don't specifically sign out after using it, I can't sign back in. I heard that resetting Safari on iPhone might solve this problem. How do I reset Safari on iPhone? Thanks."
-- A user from MacRumors
Like this user, you may be in need of resetting Safari on iPhone for various reasons, such as enhancing the performance of Safari, anti-phishing, blocking pop-ups and so on. Here, we will focus on this topic to help you have a comprehensive understanding of resetting Safari on iPhone and effortlessly make it.
You may like: How to Backup and Restore iPhone
Table of Contents:
Part 1. What will Happen in Resetting Safari on iPhone
Resetting Safari on iPhone is to remove cookies and data, empty the cache, clear history and reset AutoFill information. A cookie is a piece of data saved in your device by website, which can help remember your login information and let you have a fast access to a website you visit repeatedly.
On the one hand, resetting Safari on iPhone brings you some advantages, like improving the performance of your iPhone, setting free your iPhone space, protecting your privacy, preventing cookies from tracking your habits and so on. On the other hand, doing this also brings you the disadvantage that you need to type the login information again because that it's saved in the precious cookies.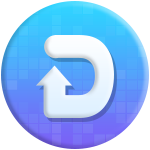 Get Your Best iPhone Data Recovery
Designed to fit effortlessly into your iPhone data recovery.
Download Now
Part 2. How to Reset Safari on iPhone
Step 1. Go to Settings > Choose Safari.
Step 2. Scroll down the right side to tap Clear History and Website Data.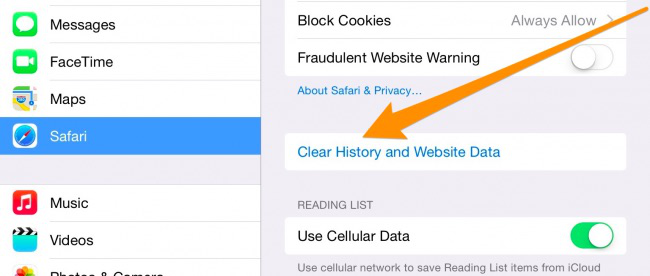 Step 3. Tap Clear when a window pops up.

Step 4. Reopen Safari to reload the page you want by choosing the reload button.
Please note that removing history, cookies and other browsing data from Safari on iPhone will not change your AutoFill information.
The Bottom Line
With the steps above, you may have reset Safari on iPhone to remove history, cookies and other browsing data. If you have another problems about iPhone, iPad or iPod, please don't hesitate to leave your comments and read the following articles you may like.

SissiA member of @PrimoSync team, love to go travelling and share some easy-to-follow tips about Apple related issues.
Part 3. More Related Articles You May Like
Join the Discussion on iPhone Music Transfer