How to Put Your Music from iPhone to iTunes
Want to put your music from iPhone to iTunes with ease? This quick article may help you fix the problem only few minutes.

PrimoMusic

– #1 iPhone Music Transfer Software

Don't have PrimoMusic? Download it now prior to reading this guide and it will save you quite a lot of time. Click Here to Free Download
Supposing that you have deleted all songs on carelessly when cleaning up junks on your computer, but you don't know how to get them back. At this moment, you may be surprised to find that the songs are still on your iPhone, so you urgently want to put your music on iPhone to iTunes as quickly as possible.
However, if you try to use iTunes (Apple native media manger) to help you solve the above trouble, you may be disappointed. The reason is that Apple native music manger can't help you put your iPhone music to your iTunes. Concerning this trouble, there may be lots of passible solutions for you, but PrimoMusic may be you're an ideal option.
Quick Note: as a media player and manager, iTunes supports transfer music from computer to iOS devices (including iPhone, iPad and iPod) but not in the opposite. The reason may be that Apple has created the limitations of prohibiting privacy and illegal music sharing to protect its media copyright.
Table of Content:
What You Need before Music Transferring
As an easy & fast iPhone music transfer, PrimoMusic is really your ideal option, because:
1. It supports music transfer between all iOS devices and computer. PrimoMusic enables to put your music on iPhone to iTunes in a simple way.
2. It also helps you transfer music from your computer to your iPhone without the worry of replacing original data on your iPhone.
3. It serves for rebuilding music collection on your computer, including music classifications, music ratings and playlists

Get Your Best iPhone Music Transfer
Designed to fit effortlessly into your iPhone Music management
Download Now
How to Put iPhone Music to Your iTunes
Download and install PrimoMusic with few seconds and the step-by-step operating details may help you experience the solution fast.
Step 1. Download and install PrimoMusic > Connect your iPhone to your computer > Run PrimoMusic.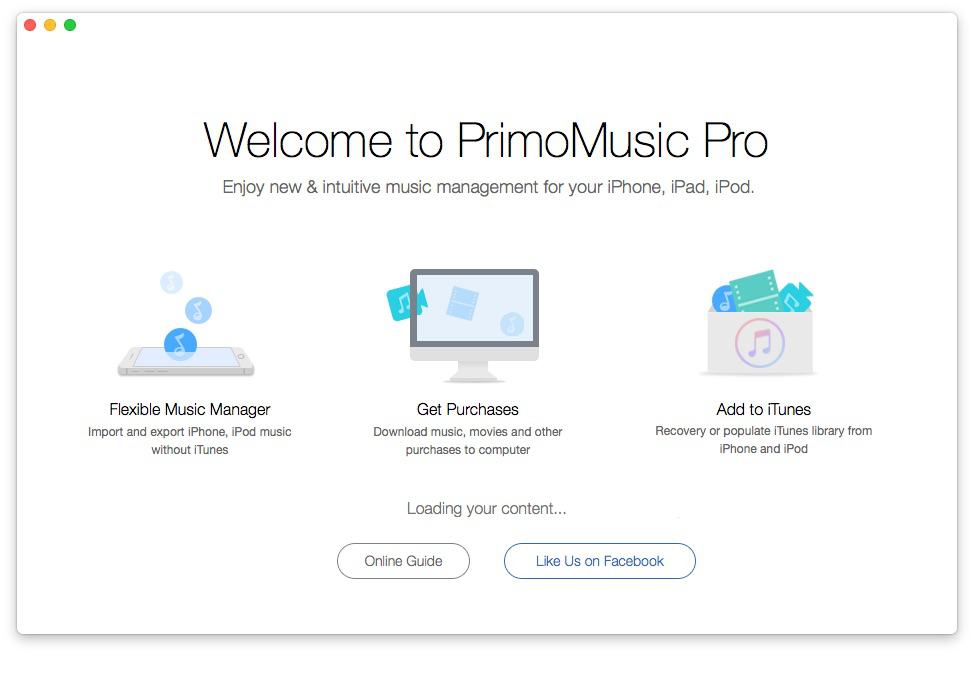 Step 2. Click "Add to iTunes" on the left of interface > select music you want to transfer.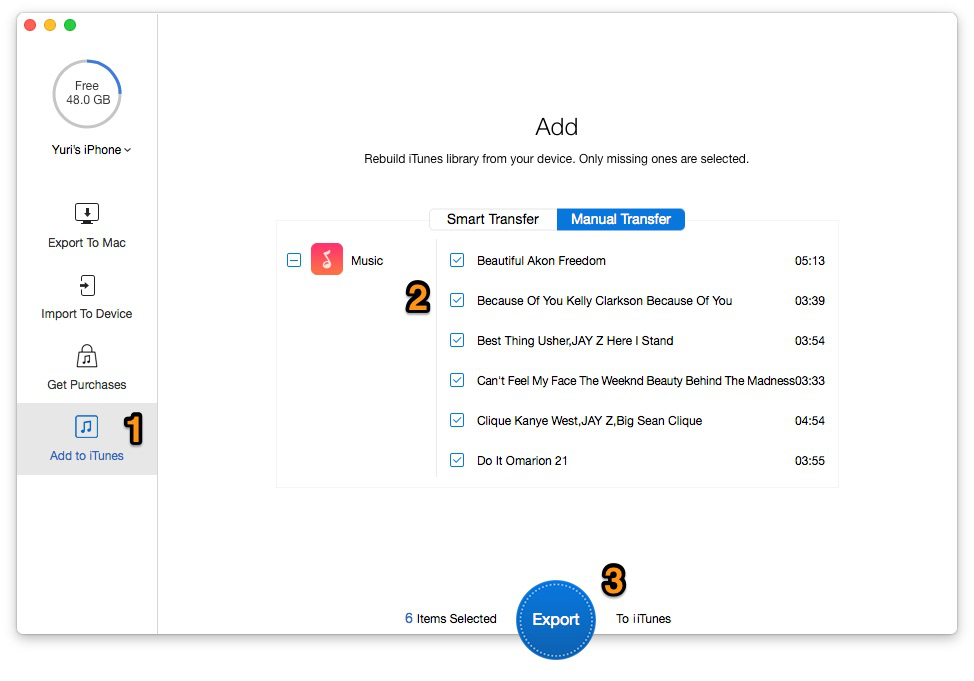 Step 3. Click "Export" at the bellow of interface to put music to your iTunes.
The Bottom Line
As an iOS devices manager, PrimoMusic is specially designed for music transfer. As we discussed before, it can easily transfer music from your iPhone to computer. With PrimoMusic, you can enjoy your music whenever you are. We also provide some related tips about music transfer and want to help you solve more troubles.

Yuri A young but experienced iPhone Pro Tip editor at @PrimoSync, also a hiking lover for couple years. Enthused by sharing daily tips on all Apple related topics.
More iPhone Music Related Articles:
Join the Discussion on iPhone Music Transfer