How to Get Music from iTunes Library to iPod (iPod nano/shuffle/touch)
Searching for a way to get your music from iTunes to your iPod without any data being deleted on your iPod? This article will settle the difficult only three steps.

PrimoMusic

– #1 iPhone Music Transfer Software

Don't have PrimoMusic? Download it now prior to reading this guide and it will save you quite a lot of time. Click Here to Free Download
It is possible to carry more than 1000 songs on your jeans pockets via portable iPod, ready for enjoying music freely. However, to get out of your iTunes music to your iPod(iPod nano/shuffle/touch), you need the help of a passible way.
Don't Miss: How to Transfer Music from iPod to iTunes.
For most part of people, iTunes is their saver since it can really get music from your iTunes library to your iPod. But you may haven't noticed that one of its defects, that is the previous music on your iPod will be removed entirely. To avoid this troublesome shortcoming of iTunes, just try PrimoMusic.
Table of Content:
The Tools You Need to Get Your Music from iTunes to iPod
Before starting, the tools you need to prepare: your iPod (iPod nano/shuffle/touch) with a USB cable, iTunes library with music you want to transfer, and also a comprehensive music transfer application-PrimoMusic (Click here to Download PrimoMusic). Install it on your computer, and then you can enjoy and manage your media contents easily. Since PrimoMusic enables to do things like:
Supporting to transfer music from your iTunes to your iPod without the risk of wiping up previous music, and in the opposite is also available.
Supporting to import music files to the interface of PrimoMusic only drag-n-drop and select songs precisely you want to transfer.
Supporting to one-click to transfer more than 1000 songs from your computer to iPod only 3 minutes (Under the condition of good network).

Get Your Best iPhone Music Transfer
Designed to fit effortlessly into your iPhone Music management
Download Now
How to Get Music from Your iTunes to Your iPod
With these features of PrimoMusic, you can freely get your music from iTunes to iPod only simple three steps. Download PrimoMusic and the following introduction will help you do this with few minutes.
Step 1. Connect your iPod with your computer with a USB cable > Run PrimoMusic.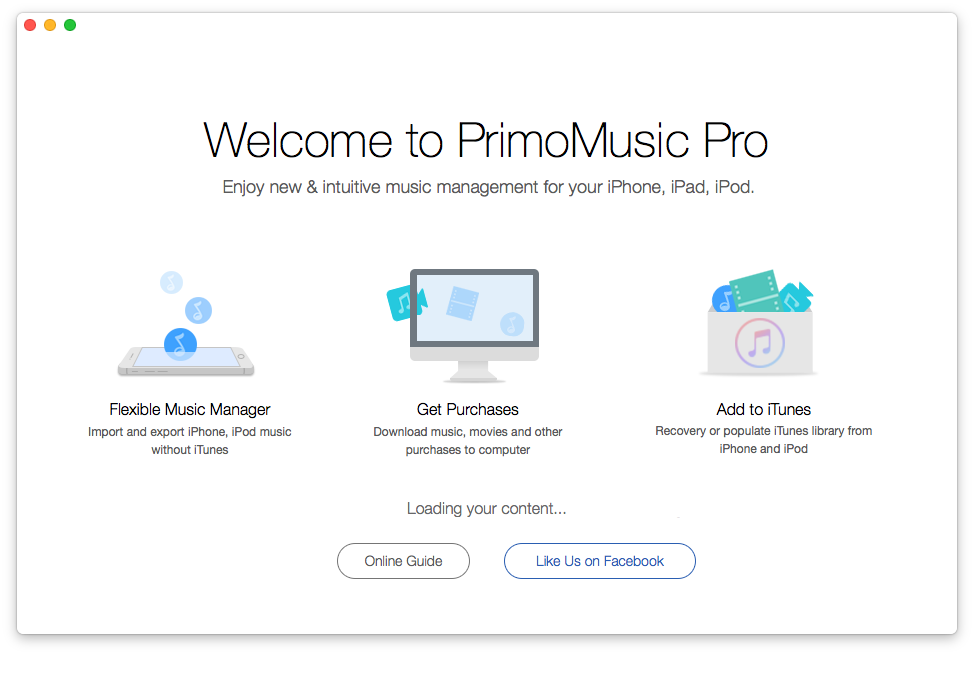 Step 2. Click "Import to Device" on the left side of PrimoMusic's interface > Drag-n-drop music files to add them to the interface on PrimoMusic > Choose songs you want to transfer.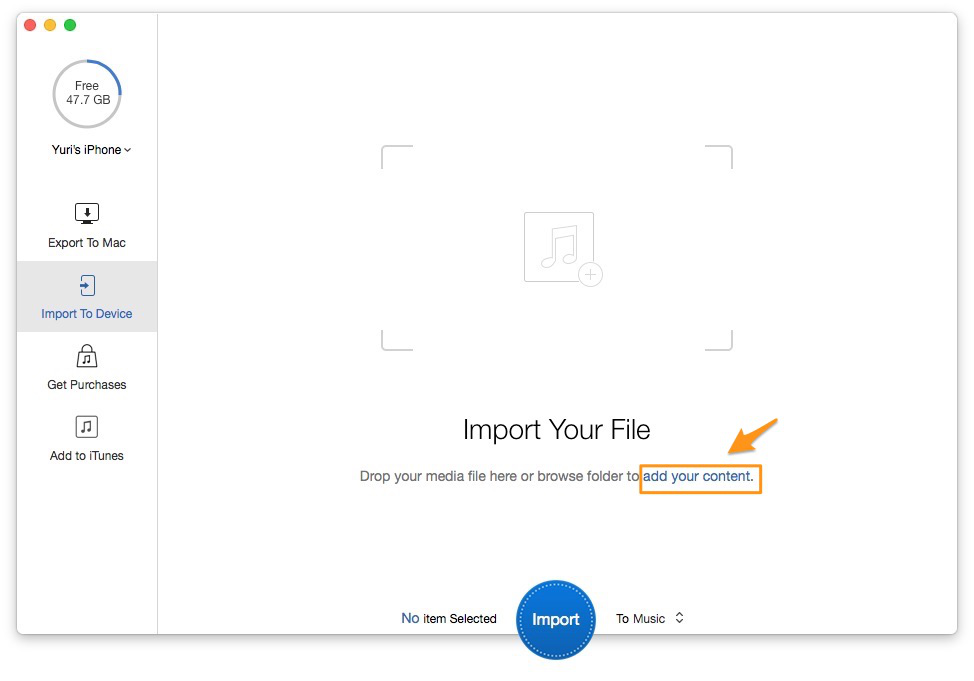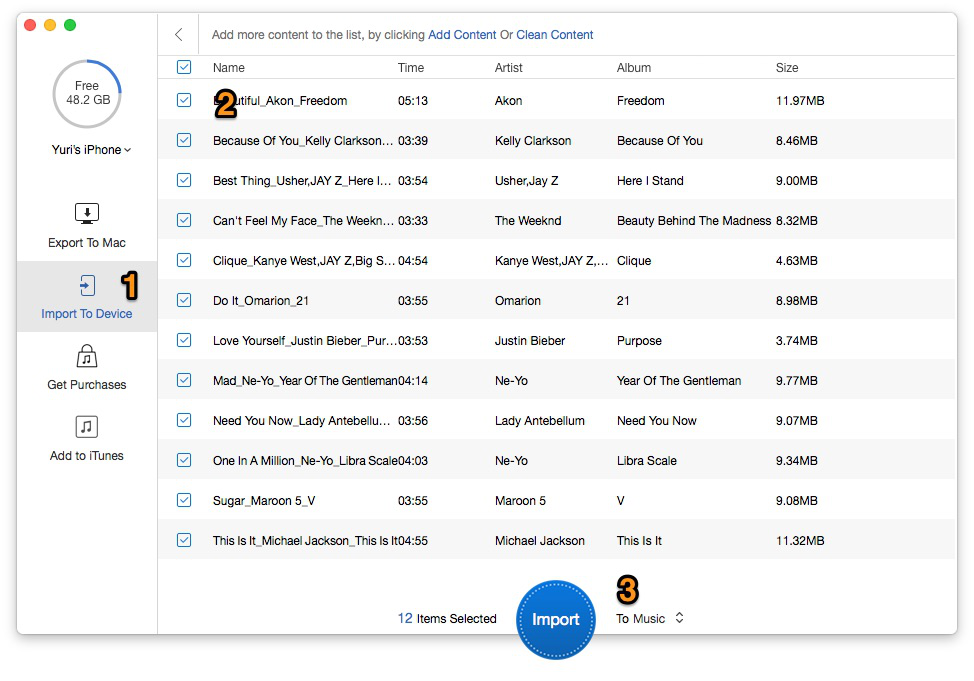 Step 3. Click "Import" to get music from iTunes to your iPod.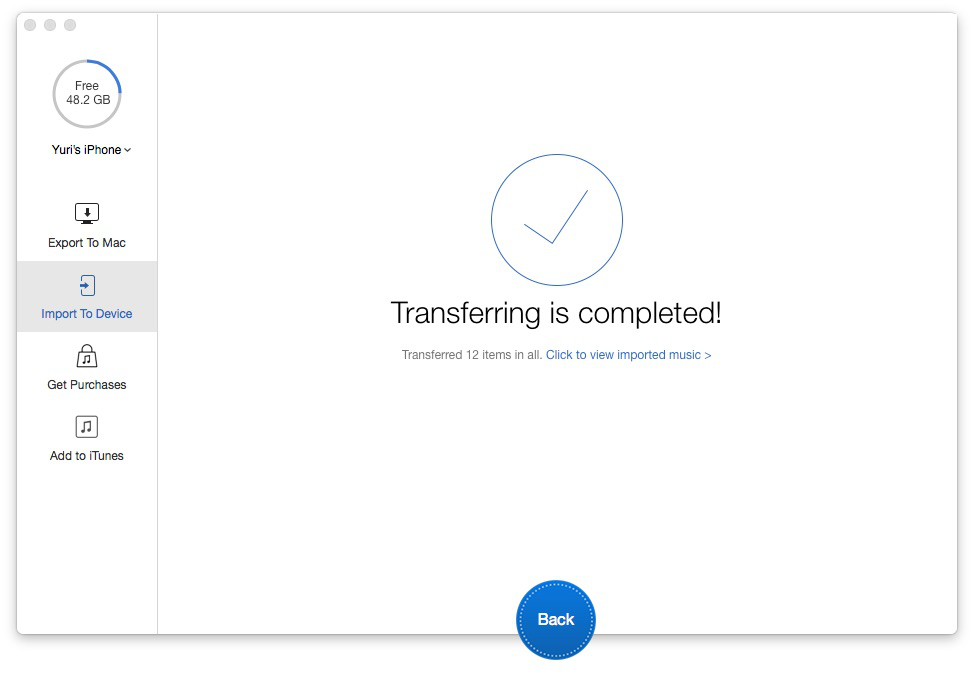 Conclusion
After these steps, you may have imported your music from iTunes to your iPod completely. With PrimoMusic, it can help you manage your music contents by keeping the records of music playing automatically, even with playlists, songs ratings and play counts. You may also like the following guides to help you solve related problems.

Yuri A young but experienced iPhone Pro Tip editor at @PrimoSync, also a hiking lover for couple years. Enthused by sharing daily tips on all Apple related topics.
How to Transfer Music from iPod to iPhone
Join the Discussion on iPhone Music Transfer