How to Transfer Music from Computer to iPod
Searching for a way to transfer music from computer to iPod (iPod touch/Nano/Shuffle)? This tutorial will explain how to complete this process shortly.

PrimoMusic

– #1 iPhone Music Transfer Software

Don't have PrimoMusic? Download it now prior to reading this guide and it will save you quite a lot of time. Click Here to Free Download
"I have music that I have burnt from CDs onto my computer ready to sync onto a portable device. I used to sync the music onto an mp4 but now I have an iPod shuffle and I want to download the same stored music onto it (I don't want to pay for downloads on iTunes), How do I do this? Full instructions appreciated." The question above comes from Yahoo Answer, and tires of people are still looking forward to getting an effective method.
Don't Miss: How to Transfer Music from iPod to Computer
Although iTunes can supports to sync music with your iPod, the loss of existing music on your iPod cannot be avoided. In order to make it simple & safe to transfer music from computer to iPod, this article will introduce PrimoMusic to do this only a few minutes.
Table of Content:
What You Need to Transfer Computer Music to iPod
PrmoMusic is a full-around media management application, which supports to music transfer between iDevice (iPhone/iPod/iPad) and computer. What you need to transfer music from computer to iPod is to download PrimoMusic first, and then you can use it to do this only a few clicks. Except for music transferring, PrimoMusic also helps to manage your media contents by rebuilding music playlists, music ratings and play counts.

Get Your Best iPhone Music Transfer
Designed to fit effortlessly into your iPhone Music management
Download Now
How to Transfer Music from Computer to iPod
With PrimoMusic on your computer, you can import music to your iPod effortlessly. the following introduction will assists you in completing this procedure with ease.
Step 1. Run PrimoMusic > Connect your iPod with your computer.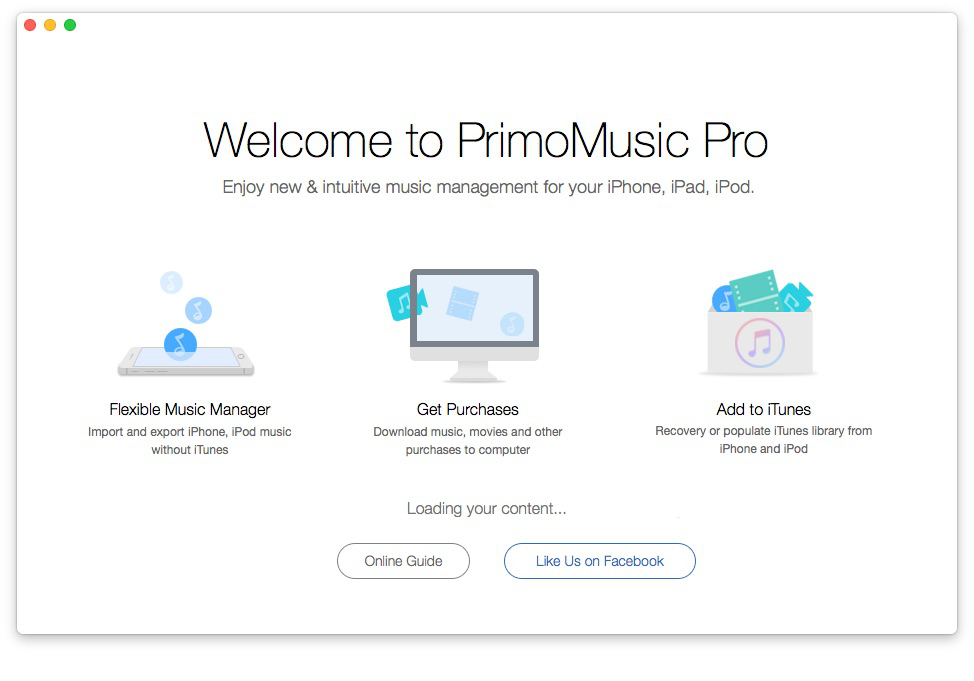 Step 2. Click "Import to Device" > Choose songs you want to transfer.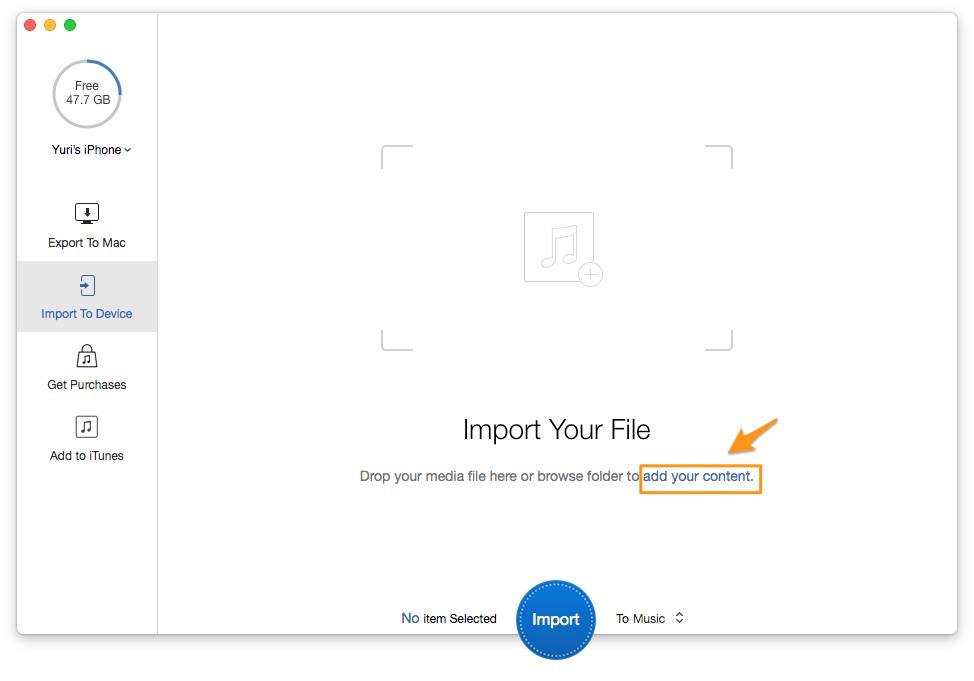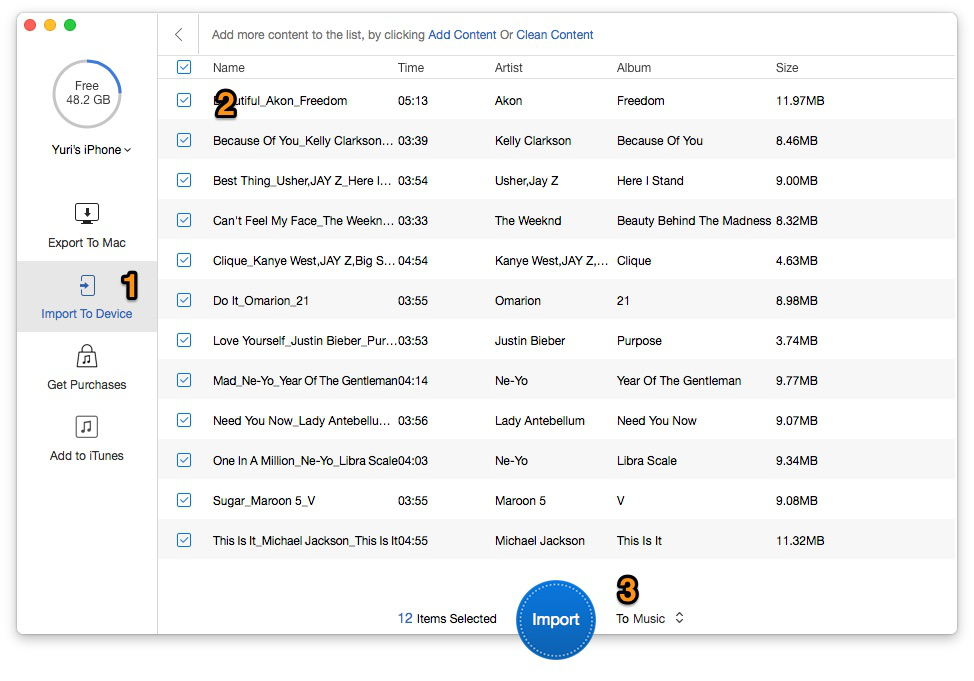 Step 3. Click "Import" to transfer your iTunes music to your iPod.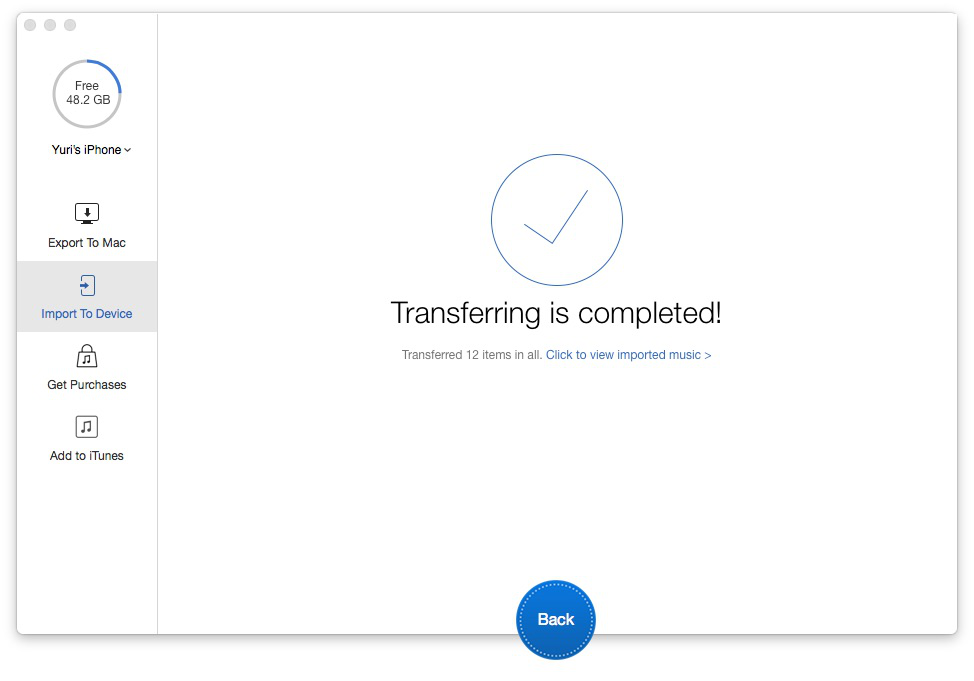 Conclusion
After transferring music from computer to iPod via PrimoMusic, you will find that the original data are still in your iPod and the music from computer has been successfully saved in it. With PrimoMusic, you can also get your iPod music to your computer in much the same way, and you can enjoy music freely.

Yuri A young but experienced iPhone Pro Tip editor at @PrimoSync, also a hiking lover for couple years. Enthused by sharing daily tips on all Apple related topics.
More iPhone Music Related Articles:
Join the Discussion on iPhone Music Transfer