How to Add Ringtones to iPhone with/without iTunes
Don't you know how to add ringtones to iPhone? In this article, we will introduce two simple ways to help you to realize it.

PrimoMusic

– #1 iPhone Music Transfer Software

Don't have PrimoMusic? Download it now prior to reading this guide and it will save you quite a lot of time. Click Here to Free Download
Having the same ringtone on iPhone with others may be an embarrassing thing, especially when you are in the same place. Except a set of the default ringtones, you can add your customized ringtones from various popular artists to your iPhone.
You may like: How to Put Music on iPhone
In fact, iTunes can help you to create your own ringtones from any music on your iTunes library. And some ringtone apps also can assist you in putting a number of your favorite ringtones on your iPhone. Here, we will show you how to add ringtones to iPhone with or without iTunes.
Table of Contents:
Part 1. How to Add Ringtones to iPhone with iTunes
With the help of iTunes, you can make a copy of your favorite music and turn it into a ringtone with m4r formation. The duration of a ringtone will be less than 30 seconds. Just follow the steps below to make it with ease. Here, we take adding ringtones to iPhone with Mac as an example.
Step 1. Update iTunes on your computer to the latest version: Run iTunes > Click iTunes > Choose Check for Updates.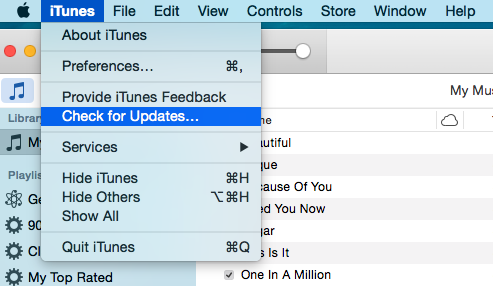 Step 2. Drag music files from your computer into your iTunes library. (If you have music in your iTunes library, you can skip it.)
Step 3. Right-click one song you like > Select Get Info.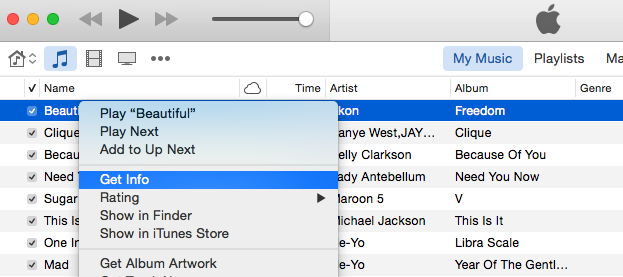 Step 4. Click Options > Change the start and stop time (within 30 seconds) > Click OK.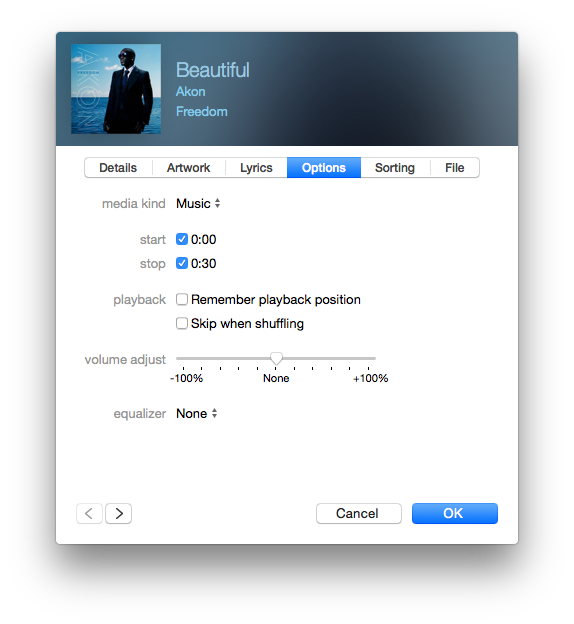 UStep 5. Right-click this song > Select Create AAC Version.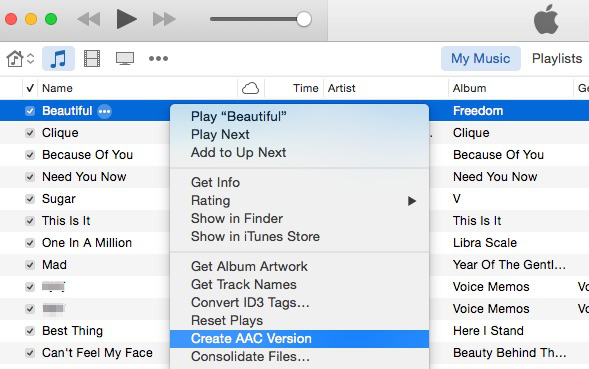 Step 6. Right-click the AAC version > Click Show in Finder.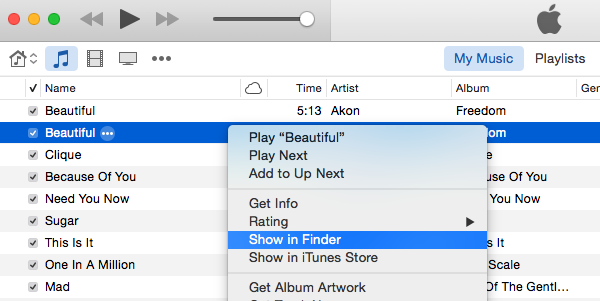 Step 7. Choose the m4a version of the music > Rename this music into m4r format > Click Use .m4r.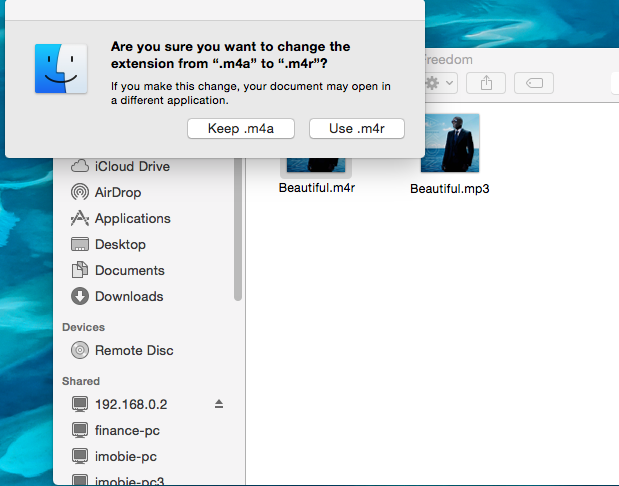 Step 8. Right-click the AAC version > Choose Delete > Click Delete Song > Click Keep File.
Step 9. Drag this music with the m4r. format from the Finder to Tones in iTunes library.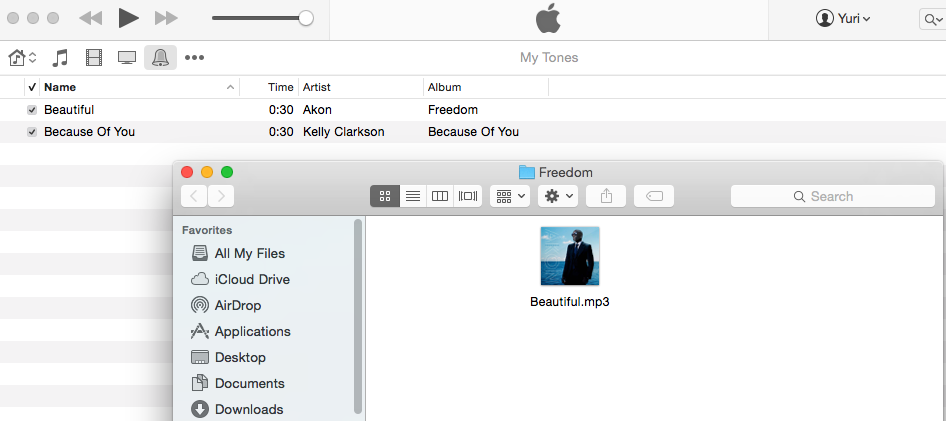 Step 10. Plug your iPhone into your computer > Click the iPhone icon > Click Tones > Click Sync Tones > Choose your desired ringtones > Click Apply.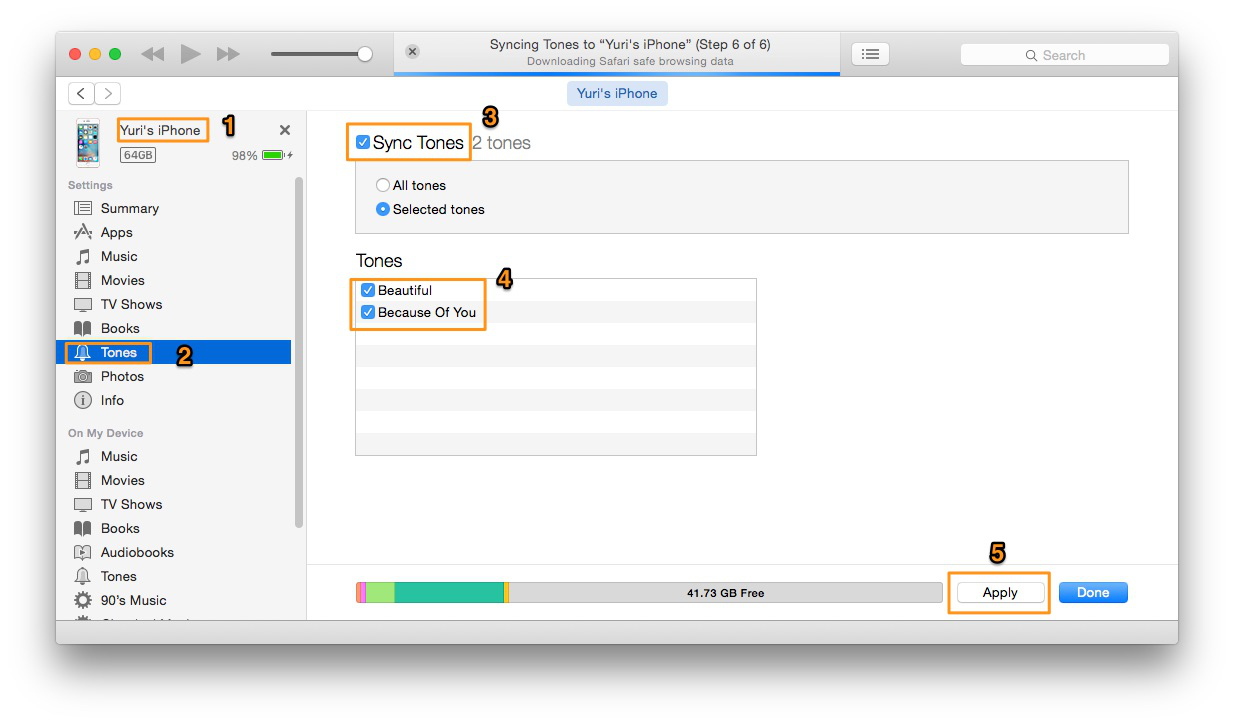 Warm Reminder: Although iTunes has the ability to add ringtones to your iPhone finally, it may be quite complicated to you. At this time, whether if you consider trying iTunes alternatives to do this? Read on the following content to get to add ringtones to your iPhone without complex steps.

Get Your Best iPhone Music Transfer
Designed to fit effortlessly into your iPhone music management
Download Now
Part 2. How to Add Ringtones to iPhone without iTunes
In this part, we will introduce some easy-to-use ringtone apps that provide you with thousands of ringtones for you to choose from.
This app offers a quite large selection of ringtones and sounds and organizes them into different categories. Before you download a ringtone, you can preview it to check whether you like it.
With this app, you can choose your liked ringtones from a number of songs. What's more, it allows you to turn the songs on your iPhone into ringtones.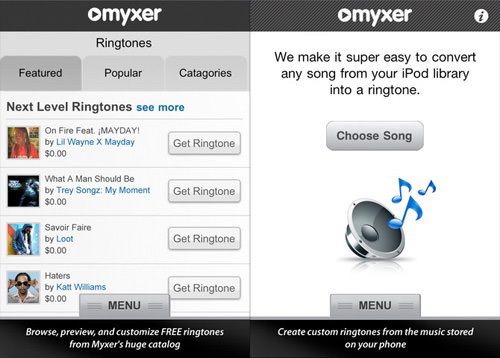 Conclusion
From this guide, you may quickly add ringtones to your iPhone with the detailed steps. If you have any other iOS problems, just click the following articles and find out effective answers. If you still have some doubts or troubles related to iDevices, don't heisted our discussion bellow or contact us.

SissiA member of @PrimoSync team, love to go travelling and share some easy-to-follow tips about Apple related issues.
Part 3. More Related Articles You May Like
Join the Discussion on iPhone Music Transfer