What Does Restoring Your iPhone Do
After clicking the device icon in iTunes, two buttons "Restore iPhone" and "Restore Backup" under the Summary may trouble you much. Keep reading to find out the difference between them.

Primo iPhone Data Recovery
Primo iPhone Data Recovery is a professional iOS data recovery tool. Download it computer to recover iPhone data from iTunes backup with no data loss. Click here to download.
Connect the iPhone to the computer, click on the device in iTunes, and under Summary there are two buttons "Restore iPhone" and "Restore Backup". What is the difference in terms of what is actually restored? Please help!
- A User from Ask Different
Sometimes you may encounter the same confusing situation as mentioned above and hesitate to continue the operation out of caution. That's why this tip was born, in which we explain the two different situations – "restore iPhone to factory settings" and "restore iPhone from iTunes backup". Read on to check the details.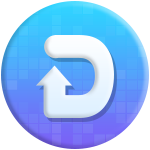 Get Your Best iPhone Data Recovery
Designed to fit effortlessly into your iPhone data recovery.
Download Now
Situation 1. What Does Restore iPhone to Factory Settings Do
Restoring iPhone wipes the iPhone of all information and settings, and reinstalls iOS, leaving the iPhone reset to factory settings. Namely, the iPhone is left with just the latest iOS and the Apple default apps as it were new.

Situation 2. What Does Restore from iTunes Backup Do
Restoring Backup restores the content of an iTunes backup created in the past. It restores iPhone's data and settings such as photos in camera roll, saved images, app settings, home screen layout, etc. from your iTunes backup. If you encrypted your backup by setting a password before, when you try to restore from it, you'll be asked to enter your password to unlock the iTunes backup. However, if you forgot iTunes backup password unfortunately, you'll not be allowed to restore from backup.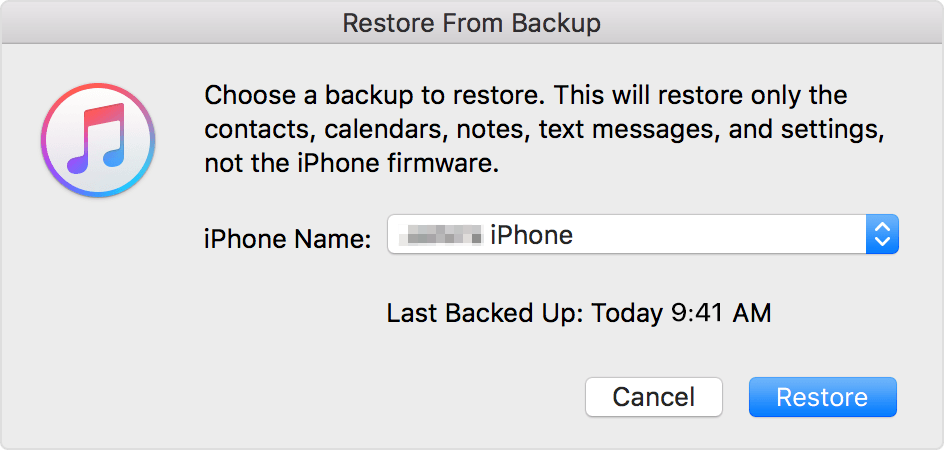 Although restoring iPhone from iTunes backup enables you to recover the important data that you lost or carelessly deleted, however this will cause all recently produced content, like new photos, latest messages and notes, etc. disappeared. An iTunes alternative called Primo iPhone Data Recovery is capable of recovering iPhone files from iTunes backup without data loss.
Restore iPhone from iTunes Backup with iTunes Alternative
Primo iPhone Data Recovery specializes in extracting and retrieving iOS content from iTunes backup.
- Before recovering, you can choose the export location and output format that is totally viewable compared with the unreadable iTunes backup.
- With it, you can access your iTunes backup and recover iPhone data from the backup without performing a whole restore.
- It allows you to preview all the files in iTunes backup and selectively choose certain types of files you need to get back.
- 20+ types of iOS data and files such as contacts, notes, messages, photos, call history, etc. can be extracted and retrieved from iTunes backup with ease.
- Except from iTunes backup, it also supports recovering iOS files and data from iCloud backup or from iPhone directly.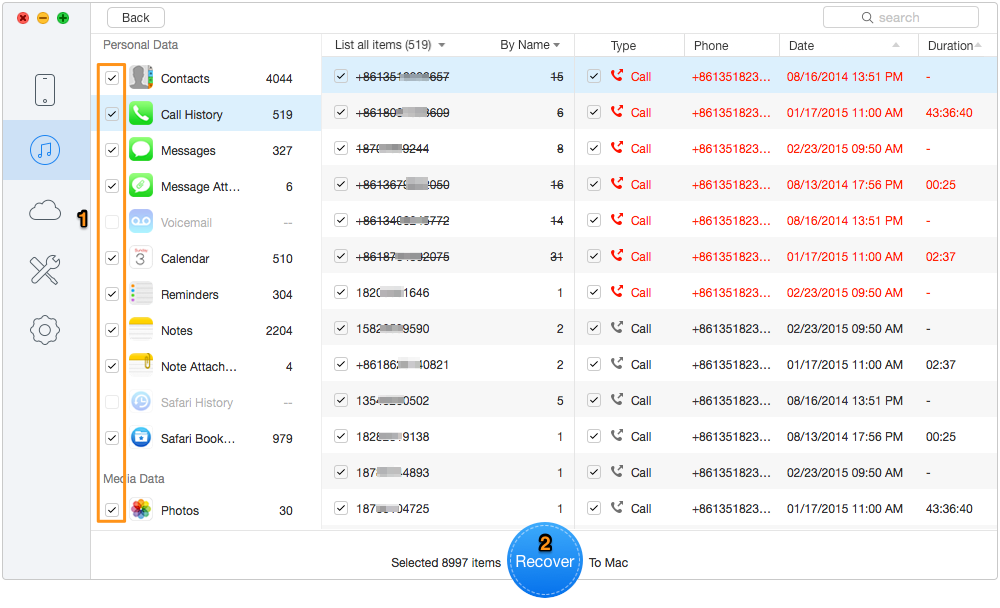 Must Read: How to retrieve deleted SMS on iPhone
Conclusion
Whether you have backup or not, Primo iPhone Data Recovery always finds ways to extract and recover your iOS files and data. Just download Primo iPhone Data Recovery to try to get your iPhone data back.
Follow

Lydia Member of @PrimoSync team, an optimistic Apple user, willing to share solutions about iOS related problems.
More Related Articles You May Like
Join the Discussion on iPhone Data Recovery