6 Useful Tips to Fix iTunes Error 3503 on iPhone/iPad
Want to update your iPhone or iPad to the latest iOS 11.1 via iTunes but get an unknown error code (3503)? Read on this quick tip and get some useful suggestions to fix iTunes error 3503.

Primo iPhone Data Recovery
Primo iPhone Data Recovery can also help you fix some iPhone problems like iPhone/iPad stuck on Apple logo or black screen. Just click here to download it and have a free trial.
"I was updating my iPad to the latest iOS version and the install crashed. Whenever I'm trying to reset the iPad I get a message after it extracted the firmware that the iPad couldn't be restored and that an unknown error occurred (3503). Any clue?"
A user from Apple Communities
Like this user above, there are more than 3,100 users having the same questions in Apple Discussion Forum. When you try to upgrade your iPhone 7/6S/6/5s or iPad Pro/Air/Mini to new iOS 11 via iTunes, you may meet an unknown code (3503) saying your iPhone/iPad couldn't be restored. If unluckily this situation happens to you, here are some trouble-shooting tips to help you address this issue.
Can't Miss: 6 Tips to Fix iTunes Error 9 on iPhone/iPad >>
Table of Contents:
6 Useful Tips to Fix iTunes Error 3503 on iPhone/iPad
Tip 1. Update and Reinstall iTunes on Computer.
You can try to download the latest iTunes version on your computer, and this may fix the iTunes error 3505 quickly. If it doesn't work, just remove iTunes and reinstall it.
Tip 2. Turn Off "Find My iPhone/iPad".
If you stuck on the iTunes error 3505 while updating to the iOS 11, then you can turn off "Find My iPhone/iPad" feature and try again. Just go to Settings > iCloud > Find My iPhone > turn off it.
Tip 3. Check Network Connection.
You need to make sure you have a stable network connection during updating to the new iOS version, no matter it's the cellular network or Wi-Fi. Check your DNS settings and make your router connect to Internet normally.
Tip 4. Checking Your Security Software and Firewall.
There are chances that security software installed on your iPhone/iPad is blocking communication to Apple's update servers. So you need to make sure your iPad or other device is recognized by iTunes, the anti-virus software and check if iTunes is blocked or not included in the exceptions list, and check the time, date, and time zone on the computer.
Tip 5. Restart your iPhone/iPad/Computer.
Restarting your device or computer is a simple solution, but this works for some users and can fix iTunes error 3503 within minutes. Just turn off your device or computer and open them again.
Tip 6. Try to Install Some Third-party Apps.
Based on some users' advice, you can download some third party apps like iExplorer. Then user this app to browse your iPhone files and find a folder called "iTunes-Control" under "media" > delete everything inside the folder but not the folder itself.
Bonus Tip to Fix iPhone/iPad Stuck on Apple Logo/Black Screen/Recovery Mode
During updating your iPhone/iPad to iOS 11 via iTunes, you may also meet other problems like iPhone stuck on Apple logo, recovery mode or black screen. At this time, you can try an iOS data recovery tool called Primo iPhone Data Recovery to bring your iPhone/iPad back to normal within steps, and it will download the latest iOS firmware on your device during the process.
Step 1. Before start, just download Primo iPhone Data Recovery to computer and connect with your iPhone/iPad. Choose iOS Repair Tools and click Next.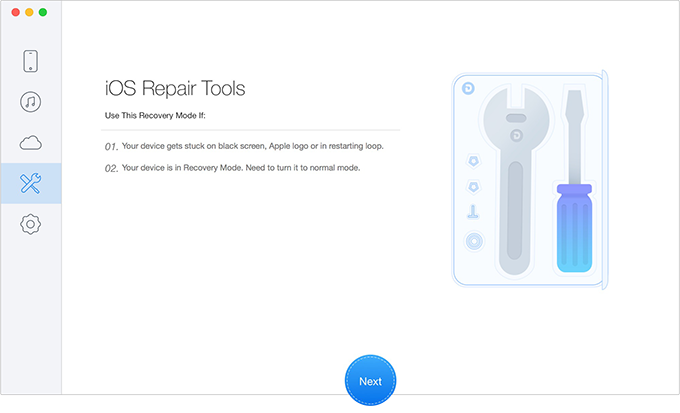 Step 2. Then follow the detailed steps as below.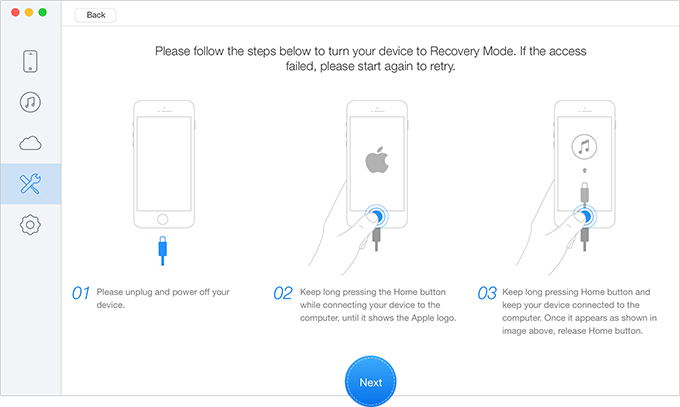 Step 3. Then you can choose your device model and download the firmware. Click "Next" button and after that your iPhone will restart.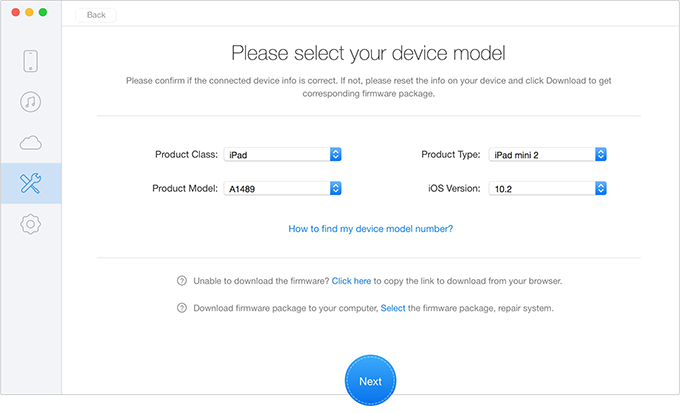 Also Read: How to Fix 3D Touch Not Working After iOS 11 Update >>
Conclusion
With these quick solutions we offered above, you should have solved the problem of iTunes error 3503 without too many hassles. And Primo iPhone Data Recovery can fix your iPhone issues like stuck on Apple logo or black screen. Just download it and start a free trial now >>
Follow
Abby Member of @PrimoSync team, an optimistic Apple user, willing to share solutions about iOS related problems.
More Related Articles You May Like
Join the Discussion on iPhone Data Recovery