Fix iTunes Error 3194 While Restoring or Updating iPhone/iPad
Keep receiving the error 3194 message while using iTunes to restore or update your iPhone/iPad and don't know how to solve? Read the post to get remedies to fix the iTunes error 3194.

Primo iPhone Data Recovery
Primo iPhone Data Recovery is capable of retrieving iPhone or iPad data without any backup. Download it to computer to give it a try.
A user complained, "I keep getting error 3194 messages when I try to restore my iPhone. I have never jailbreak and I want to restore." Actually you are not alone. There are piles of reports reflecting their iTunes pops up the 3194 error while restoring or updating iPhone/iPad. Just chill out. You have this tip to help fix the iPhone/ iPad restore or update error 3194. Besides, we offer you an efficient way to restore iPhone or iPad data with no backup.
See Also: Fix iTunes Backup was Corrupt or Not Compatible Error >>
Table of Contents:
What Is iTunes Error 3194
Usually, the occurrence of error 3194 is the result of iTunes not recognizing the greeting, the handshake or the code of the software that is being installed on iPhone/iPad. Namely, when iTunes fails to communicate with Apple's update server, these messages will appear.
- Error 17
- Error 1639
- Error 3000-3020
- Error 3194
- Error 3100-3999
- This device isn't eligible for the requested build
How to Fix iPhone/iPad Restore or Update Error 3194
Tip 1. Check Your Hosts File
If you are a windows user, follow the steps to check hosts file on PC from Microsoft support site.
If you are using Mac computer, do as the following instructions:
In the Finder, choose Applications > Utilities > Terminal, type "sudo nano/private/etc/hosts" and press Return button.
Enter the password you use to sign in to your computer and press Return. You won't see text appear in the Terminal window when you type your password.
Terminal displays the hosts file.
Add the # symbol and a space ("# ") to the beginning of the gs.apple.com entry.
Press Control-O to save the file.
Press Return when asked for the filename.
Press Control-X to exit the editor.
Restart your Mac.
Restore or update your iPhone or iPad again.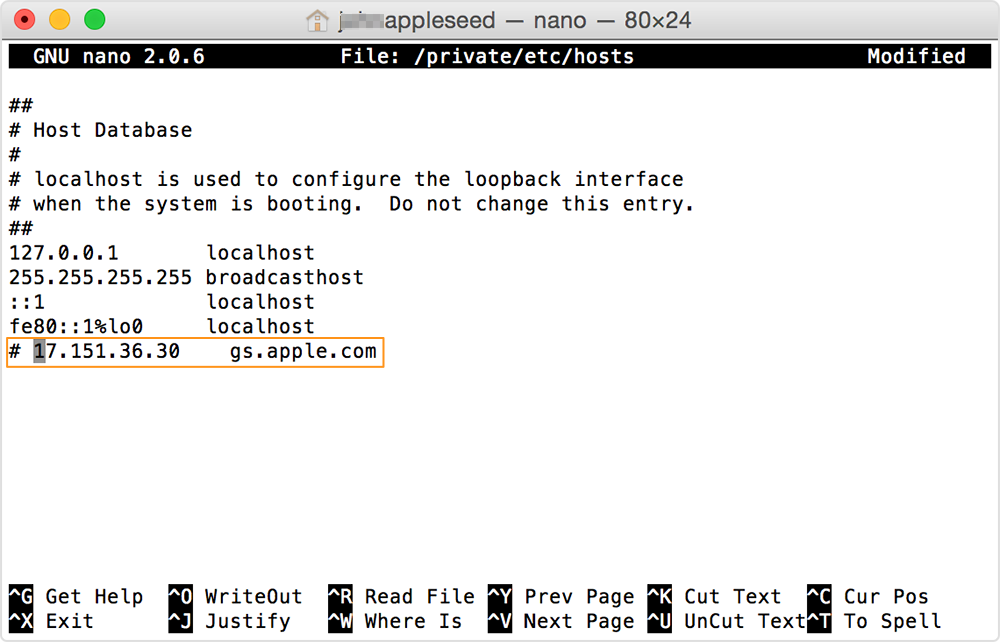 Tip 2. Address TCP/IP Filtering, Firewall or Security Software
Temporarily uninstall security software.
Make sure the Internet connection is OK.
Bypass your Internet router.
Then try to restore or update your iPhone or iPad again.
Tip 3. Restore or Update from Another Computer
If possible, try a different network connection to restore your iPhone or iPad. For example, if you are restoring at work, try to restore at home or on your friend's computer and network.
Just like the case that you want to restore iPhone or iPad data but unfortunately iTunes fails to function but prompting error 3194 all the time, an iOS data recovery application – Primo iPhone Data Recovery is a nice bet.
Bonus Tip: Restore iPhone/iPad Data Without Backup
Primo iPhone Data Recovery provides you 3 recovery modes to retrieve the lost or deleted iOS data, including contacts, notes, messages, photos, etc. You can recover your lost or deleted data from iTunes or iCloud backup; more importantly, the powerful tool allows you to recover data directly from your iPhone/iPad.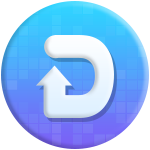 Get Your Best iPhone Data Recovery
Designed to fit effortlessly into your iPhone data recovery.
Download Now
Conclusion
While retrieving iOS data with iTunes or iCloud backup, Primo iPhone Data Recovery enables to access and extract your iTunes/iCloud backup with simple steps. Download and install it start a free trial >>
Follow

Lydia Member of @PrimoSync team, an optimistic Apple user, willing to share solutions about iOS related problems.
More Related Articles You May Like
Join the Discussion on iPhone Data Recovery