6 Methods to Fix Home Button not Working on iPhone 7/6s/6/5s
Found that your iPhone Home button stops working and want to fix it in an easy way? In this article, we'll help you figure out how to fix iPhone Home button not working problem without too much trouble.

Primo iPhone Data Recovery
Primo iPhone Data Recovery can help you recover lost data on iPhone/iPad/iPod touch with or without backup. Just click here to download it and have a free trial.
"How can I use my iPhone without a Home button working around? It's quite frustrating to found that my iPhone 6 Home button is not working, and I'm looking for ways to fix it. Please help!"
A Question from Apple Discussion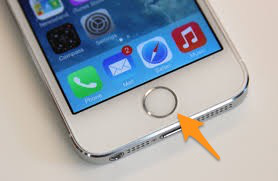 Recently, many users report that their iPhone 5s/6/6s is having a common issue: iPhone Home button is not working normally. You may never realize that the Home button is so important until it stops responding, and then it's quite urgent to fix this problem cause it makes using iPhone so inconvenient. So here we'll offer some quick tips to help you fix iPhone Home button not working problem.
Can't Miss: How to Fix 3D Touch Not Working After iOS 11 Update >>
Table of Contents:
6 Basic Methods to Fix iPhone Home Button not Working
Method 1. Turn on Assistive Touch as Temporary Solution.
When your iPhone Home button is not working and you feel inconvenient with your iPhone, then you can enable the on-screen Home button in Assistive Touch. Go to Settings > General > scroll down and tap Accessibility > find Assistive Touch > turn it ON.
Method 2. Reset All Settings on iPhone.
If you changed some settings on iPhone then it may cause your iPhone Home button not working. Just go to Settings > General > Reset > Reset All Settings, then you need to enter the passcode of your iPhone. You'd better make a backup for your iPhone before performing.
Method 3. Cleaning Your iPhone Home Button.
It's quite possible that the iPhone Home button not working problem is caused by some dust, sweat hands or dirt from your pocket or bag. To clean it, you can use a cotton swab or tissue with some isopropyl alcohol to wipe it and wait a few minutes to see if it works.
Method 4. Restoring Your iPhone 5s/6/6s/7.
No matter it's the original Home button or new Home button on iPhone 7/7 Plus, it's quite annoying when it stops working. Sometimes you can try to restore your iPhone to the default factory settings and it will wipe all iPhone data away.
Method 5. Replace/Repair Your iPhone.
It's the best solution to replace a new iPhone with the replacement period, or you can get your iPhone to the Apple Store for repair if it's in the warranty period. But if you have run out the warranty, then you need to make sure the cost to repair it.
Method 6. Calibrate Your iPhone.
Actually you can try this first when your iPhone Home button is not working, though it won't work for most users. Just open one native app like Weather, hold on the Sleep/Wake button until you see "slide to Power off", then release the Sleep button and press the Home button until the iPhone return to the home screen.
Bonus Tip: How to Fix iPhone Data Lost without Backup
Many users have met such situation to lose some important iPhone data due to wrong deletion, update failure or system crashing without making a backup before, and then you may need some extra tool to help. Here we would recommend Primo iPhone Data Recovery to recover lost iPhone data without any backup. Also, it's also able to recover lost iOS data on iPhone/iPad/iPod touch selectively with iTunes or iCloud backup.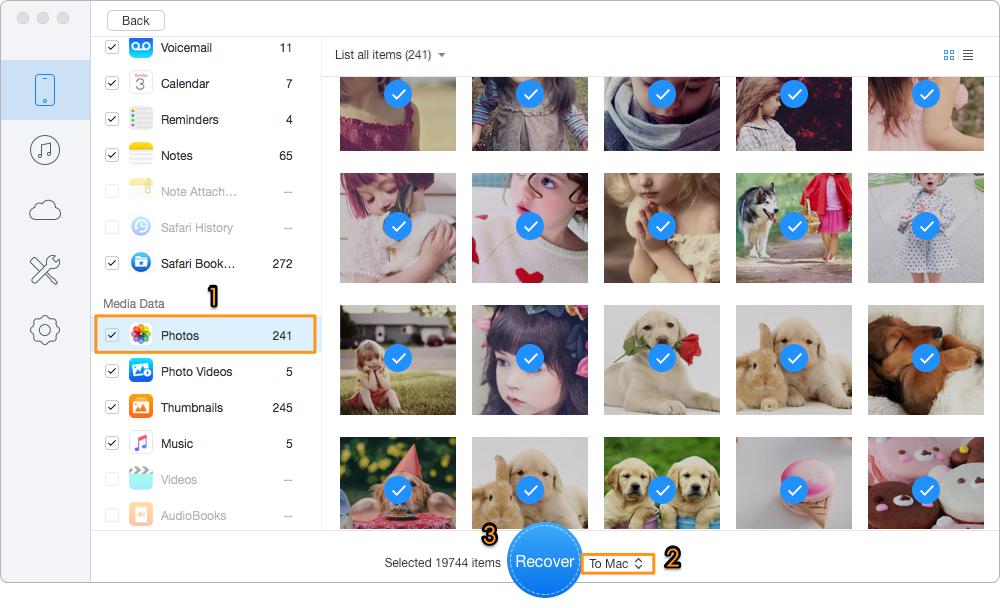 Also Read: How to Fix Contacts Disappeared on iPhone in iOS 11 >>
Conclusion
With these tips above, you should have solved the problem of iPhone Home button not working. And Primo iPhone Data Recovery can recover lost iPhone data with or without backup in a selective way, which offers more flexibility to get lost data back. Just download it and start a free trial now >>
Follow
Abby Member of @PrimoSync team, an optimistic Apple user, willing to share solutions about iOS related problems.
More Related Articles You May Like
Join the Discussion on iPhone Data Recovery