How to Disable Notification Previews for Apps in iOS 11
Disappointed about the new notification system in iOS 11? There's chance for you to disable notification previews for apps on iOS 11.

Primo iPhone Data Recovery
Primo iPhone Data Recovery focuses on iOS data recovery, now available to retrieve up to 25 types of deleted or lost iPhone data. Download the tool to have a try.
What is being complained most on iOS 11 is the new notification system. The biggest problem is that you can't delete notifications at one time. Instead you have to open every single notification to remove it. What a waste of time when there are too many meaningless notifications!

Disabling the notification previews that annoy you or you don't want anyone else to see might be a way. Previously, you could only disable that for apps like Mail, Messages, Photos and Wallet. Now in iOS 11, you can disable notification previews for every single app on iPhone. Read on to check how it works.
Table of Contents:
Disable Notification Previews for All Apps in iOS 11
Step 1. On your iPhone, open Settings app.
Step 2. Scroll to Notifications option.
Step 3. At the top of the page, hit Show Previews and you'll see three choices – Always, When Unlocked and Never. If you don't want previews to show up on lock screen, choose "When Unlocked". If you wish to disable all notification previews when iPhone is both locked and unlocked, choose "Never".
Disable Notification Previews for Individual App in iOS 11
Also you can disable notification previews for individual app. Take News app as an example.
Step 1. On your iPhone, go to Settings > Notifications > News > Show Previews.
Step 2. Change "Always" option to "When Locked" or "Never". The screenshot below shows the situation in which "When Unlocked" is set as default option and the preview of News app is "Always" showed up.
If iOS 11 upgrade failed, iPhone or iPad data might get lost. In such case, Primo iPhone Data Recovery is a nice bet to bring back lost data after iOS 11 update. Up to 25 types of data can be selectively chosen to recover in very short time, including text messages/iMessages, photos, contacts, notes, call logs, etc.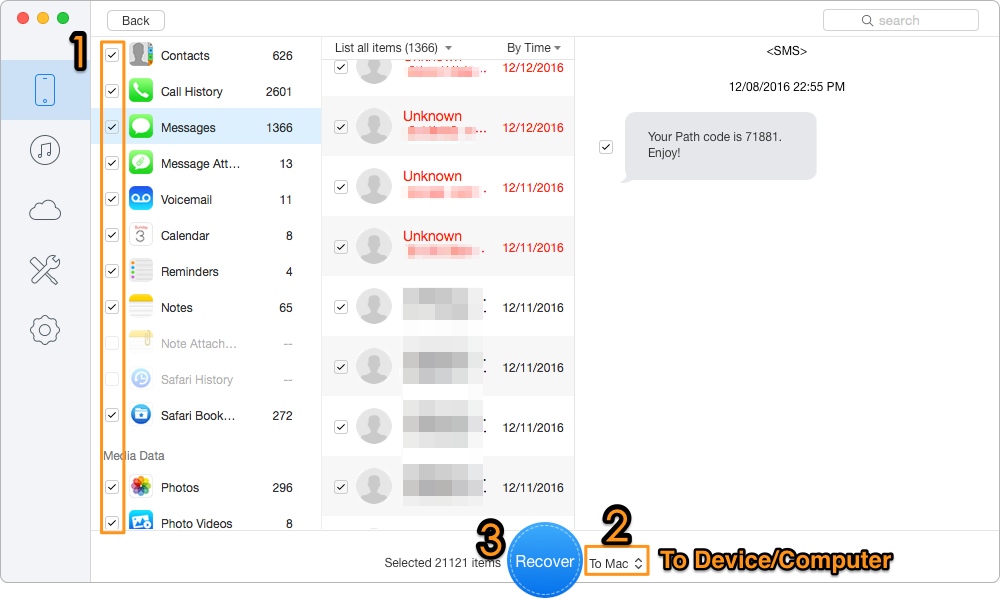 Conclusion
Besides this, iOS 11 actually brings lots of amazing new features and improvements on iPhone and iPad, for example, the screen recording, one-handed keyboard, Messages on iCloud, Apple Pay Cash, etc. If you find anything interesting, welcome to share it with us below.
Follow

Lydia Member of @PrimoSync team, an optimistic Apple user, willing to share solutions about iOS related problems.
More Related Articles You May Like
Join the Discussion on iOS 11 Upgrade
Daily Tips
How to Disable Notification Previews for Apps in iOS 11