How to Transfer Music from Mac to iPhone 7/7 Plus with/without iTunes
Wondering how can transfer music from your Mac to iPhone 7 or iPhone 7 Plus? This guide will show you one of the best solutions.

PrimoMusic

– #1 iPhone Music Transfer Software

Don't have PrimoMusic? Download it now prior to reading this guide and it will save you quite a lot of time. Click Here to Free Download
New features and improvements on iPhone 7 and iPhone 7 Plus are notable, and its immersive stereo speakers make iPhone music play better than ever. That's why many people can't wait to transfer their music from Mac to iPhone 7 or 7 Plus to enjoy the fantastic music time. At this time, you may think of iTunes first, but we all know that sync music with iPhone by iTunes will erase your original music or data.
To solve this problem, a professional and comprehensive music transfer tool is exactly what we need. PrimoMusic will definitely be one of the best options.
Table of Contents:
Part 1. Transfer Music from Mac to iPhone 7 with iTunes
To transfer your music to iPhone 7 or iPhone 7 Plus with iTunes, you need to connect your iPhone 7 with Mac, and open iTunes on your Mac, click File > 'add to library' to add your music to iTunes library, then choose your device > Music > Sync Music. But it will warn you that 'Sync Music' means remove your existing music, movies, TV shows, books, tones and other data from this iPhone, let alone the long and tedious sync process.
If you are tired of iTunes for its confusing interface and limited functions in music transferring, PrimoMusic is strongly recommended.
The Main Features of PrimoMusic
PrimoMusic is an easy-to-use iPhone music transfer software comes with lots of powerful functions. PrimoMusic makes it easier than ever to manage music, movies and all media content on iDevices. It is designed to provide fast and simple music management experience to us.
Supporting transferring music from Mac to iPhone 7 without wiping previous music.
Quick to find specific music, singers and albums and filter out all duplicates.
Supporting copying music from iPhone 7 to computer and iTunes.
Part 2. How to Transfer Music from Mac to iPhone 7 with Primo Music without iTunes
Download and install PrimoMusic is the first thing we need to do. Then we need an iPhone 7 or iPhone 7 Plus, a Mac with music as well as a USB cable. Read the following detailed steps to transfer music from Mac to iPhone 7.
Step 1. Run PrimoMusic > Connect your iPhone 7 to Mac with the USB cable.
Step 2. Import to Device > add your content.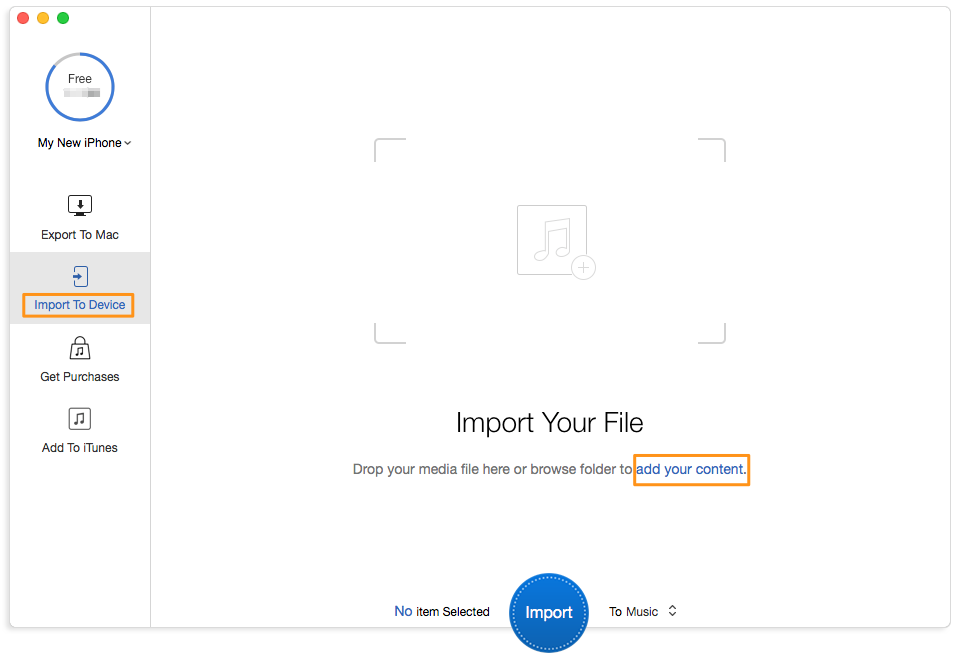 Step 3. Choose the music you want to transfer > Import.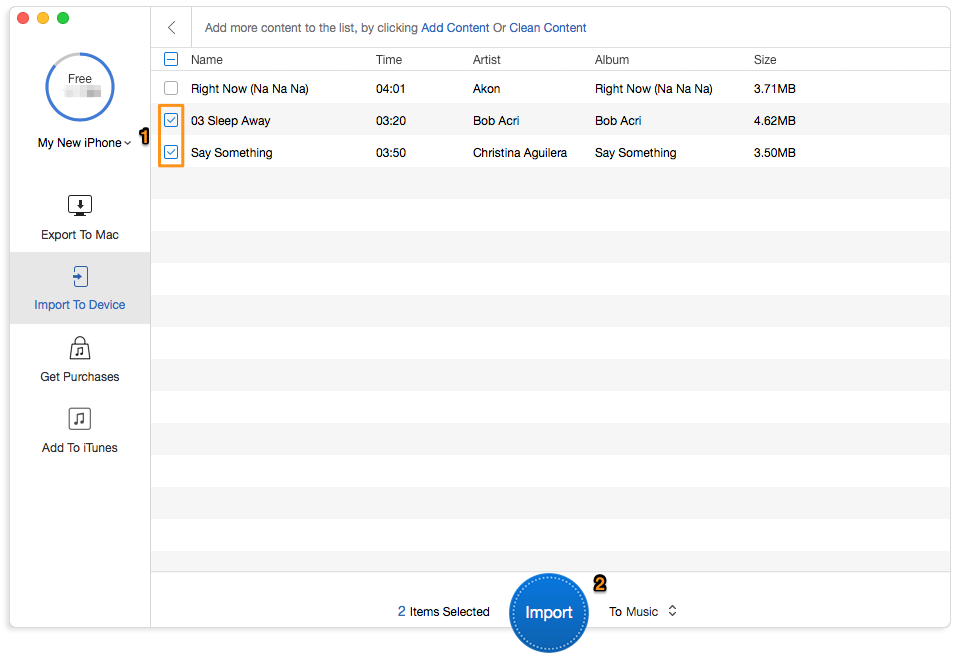 Get Your Best iPhone Music Transfer
Designed to fit effortlessly into your iPhone photo management
Download Now
Conclusion
It's obvious that PrimoMusic brings us more freedom and flexibility to transfer our music from Mac to iPhone 7 and iPhone 7 Plus. Have a free trial now and make your music management easier and simpler. Still have problems with music transfer? Hope these related articles can help.
Follow

Abby Member of @PrimoSync team, an optimistic Apple user, willing to share solutions about iOS related problems.
Related Music Transfer Articles
Join the Discussion on iPhone Music Transfer