What to Do When iPad won't Connect to iTunes
Have you met this situation that your iPad cannot connect to iTunes? We will provide several troubleshooting tricks for your reference in this post.

PrimoMusic

– #1 iPhone Music Transfer Software

Don't have PrimoMusic? Download it now prior to reading this guide and it will save you quite a lot of time. Click Here to Free Download
Provided that you want to sync iPad with iTunes to get your favorite songs on iPad, but the annoyed thing is that iPad won't connect to iTunes by chance. You may have tried several times, but still failed. What to do next?
You May Like: Solutions for iTunes won't recognize iPhone.
As a matter of fact, the reasons why iPad won't connect to iTunes are different, such as iTunes is not up to date, slow Wi-Fi network condition, the USB cable doesn't work etc. For these reasons, it's a nature thing that iPad cannot recognize iTunes. When you meet this situation, you can turn to PrimoMusic, or fix this trouble with useful Tips.
Table of Content:
Part 1. How to Transfer Data from iPad to iTunes
Part 2. Fix iPod won't Connect to iTunes - Common Useful Tips
Related Guides about iOS Devices Media Management
Part 1. How to Transfer Files from iPad to iTunes
When you find out that iPad cannot recognize iTunes, you can take use of professional iOS media manager like PrimoMusic to transfer media files, including music, videos, TV shows, podcasts, audiobooks etc. to your iTunes. It supports transferring music from iPad to iTunes by one-click and keep the music collection, music ratings, paly counts to iTunes fully.
Step 1. (Here we take music transfer from iPad to iTunes as an example) Download PrimoMusic on computer > Open PrimoMusic > Connect your iPod into your computer with a USB cable.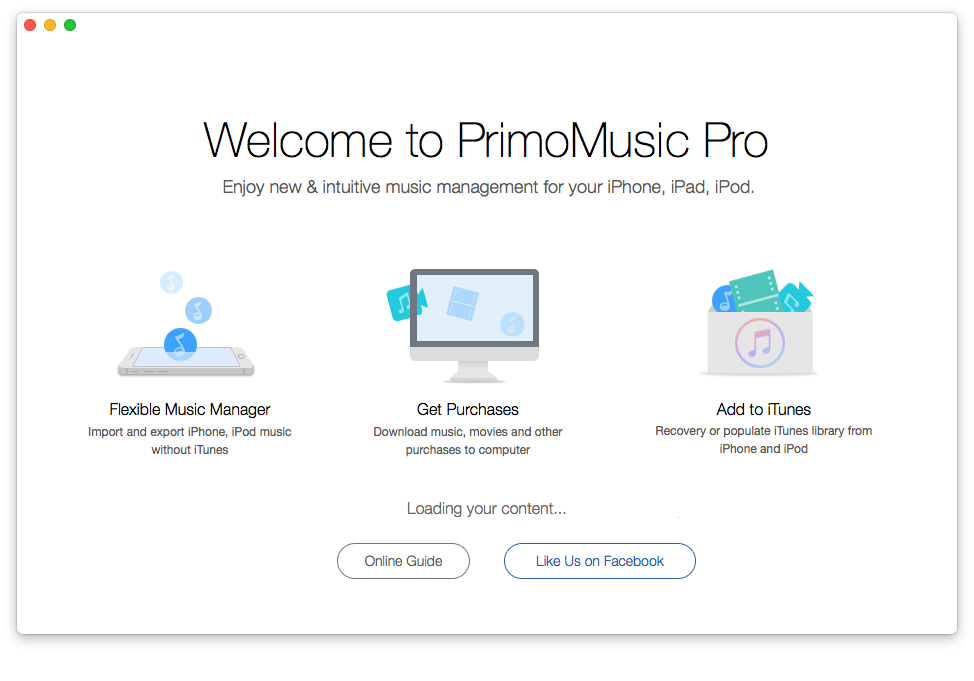 Step 2. Click "Add to iTunes" on the left side > Click Manual Transfer to select songs or other files (audiobooks, videos, podcasts etc.) to transfer (You can also click Smart transfer to get iPad contents to iTunes automatically).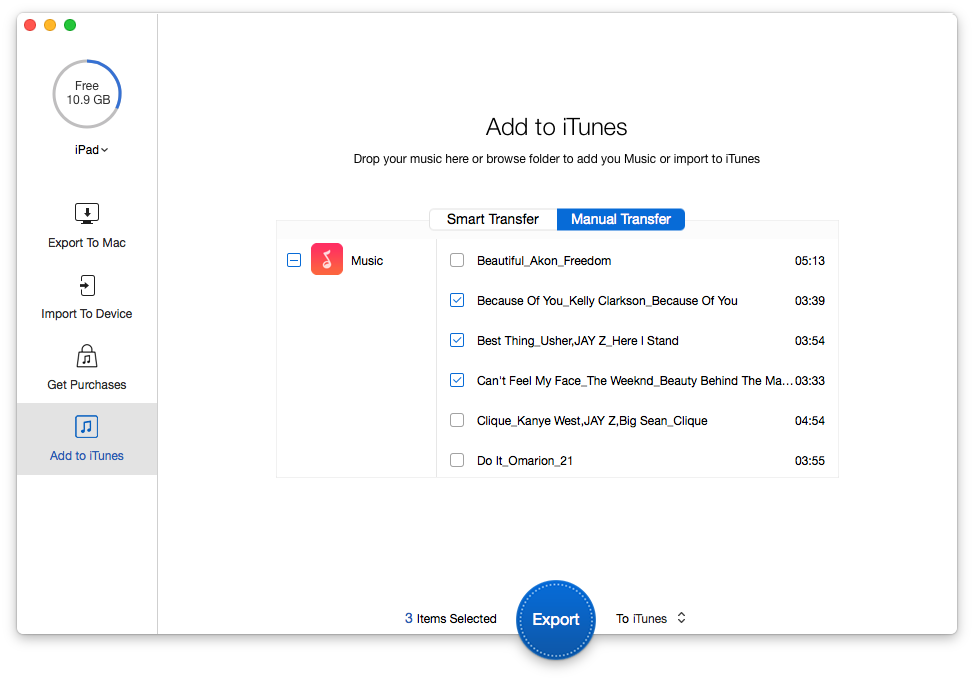 How to fix iPad won't connect to iTunes – Step 2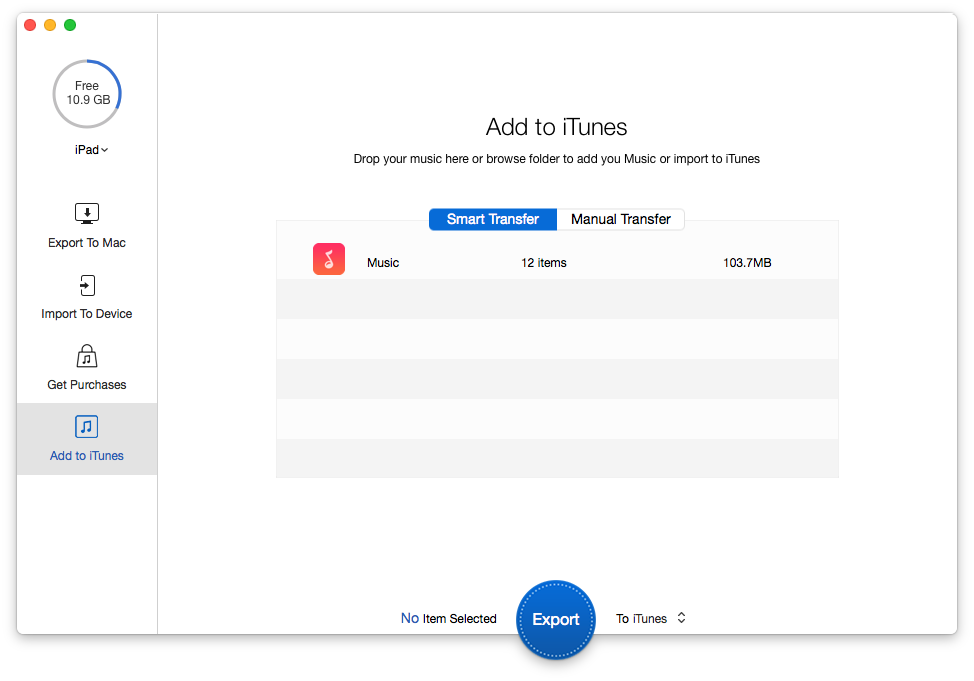 Get Your Best iPhone Music Transfer
Designed to fit effortlessly into your iPhone Music management
Download Now
Part 2. Fix iPod won't Connect to iTunes - Common Useful Tips
If you want to find out the reasons why iPod won't connect iTunes and make it, you can check things and do troubleshooting by the following instructions.
Check 1. Make sure your iPad recognize your computer.
Once connected to your computer, your iPad would show a small bolt of lightning in the battery meter up to the top right of the iPad screen. This means your iPad is charging. If not, you should re-open your computer or iPad.
Check 2. Make sure your iPad USB cable is available.
You can change different USB cable to connect your computer if possible.
Check 3. Make sure iTunes is up to date.
Check the version of iTunes and make sure it is the latest version. If not, delete existing iTunes and then reinstall it again.
Check 4. Reboot your computer and iPad.
If you have checked and tried these three methods above, it is still failed, you can restart your computer and reboot your iPad.
Conclusion
After that, you may have resolved the trouble about iPad cannot connecting iTunes. If you haven't fix the problem, try to check the Wi-Fi network and make sure iPad is on the good Wi-Fi Internet condition. Besides, we also list some related guides bellow, and may you have a great time on your devices management.

Yuri A young but experienced iPhone Pro Tip editor at @PrimoSync, also a hiking lover for couple years. Enthused by sharing daily tips on all Apple related topics.
Related Guides about iOS Devices Media Management
Join the Discussion on iPhone Music Transfer