How to Get Music from iPod to iTunes Library
Searching for a way to get your music from iPod to your iTunes library in minutes? This quick guide will solve the trouble by effective means.

PrimoMusic

– #1 iPhone Music Transfer Software

Don't have PrimoMusic? Download it now prior to reading this guide and it will save you quite a lot of time. Click Here to Free Download
"I just got a new computer and wanted to transfer music and videos from my iPod to the iTunes on my new computer. I've looked at a couple of tutorials online but since I have windows 7 on my computer and it didn't really work. I would also like to know a way to solve the trouble quickly."
--Asked by Kiwicute from Yahoo Answer
Getting music from your iPod to new iTunes library seems impossible since iTunes has no the ability to do this. In reality, most of iPod users urgently want to the solutions to solve the trouble. In previous articles, we have introduced the way to transfer music from iPod to computer, and here we will introduce PrimoMusic to help you and let you transfer music between iOS devices (iPhone/iPod/iPad) and iTunes freely.
Table of Content:
The Tools You Need to Move iPod Music to iTunes Library
To move music from your iPod to iTunes library successfully, all you need is an all-round iPod music transfer and PrimoMusic is just for you. Working as a handy and powerful iOS (iPhone/iPod/iPad) devices music transfer, it supports you to import music from iPod to iTunes only a few clicks and also allows to:
1.run freely on Mac (MacBook/Pro/Air) and Windows (Windows 7/8/9/10).
2.select songs from music classifications (Albums, Artists, Playlists) on your iPod and backup them to iTunes library easily.
3.transfer purchased music and non-purchased music from computer (Windows and Mac) to your iPod without data getting lost.
4.Add movies, Playlists, Podcasts and Audio Book to your iTunes library automatically or manually.

Get Your Best iPhone Music Transfer
Designed to fit effortlessly into your iPhone photo management
Download Now
How to Get Music from iPod to iTunes Library
PrimoMusic is a powerful iPod music transfer that can assist you in getting music from iPod to iTunes library only easy three steps. Download PrimoMusic first, and you can quickly solve your trouble with the following specific steps.
Step 1. Connect your iPhone to Mac with a USB data > Open PrimoMusic on computer.
Step 2. Click "Export to Mac" > Select music you want to transfer.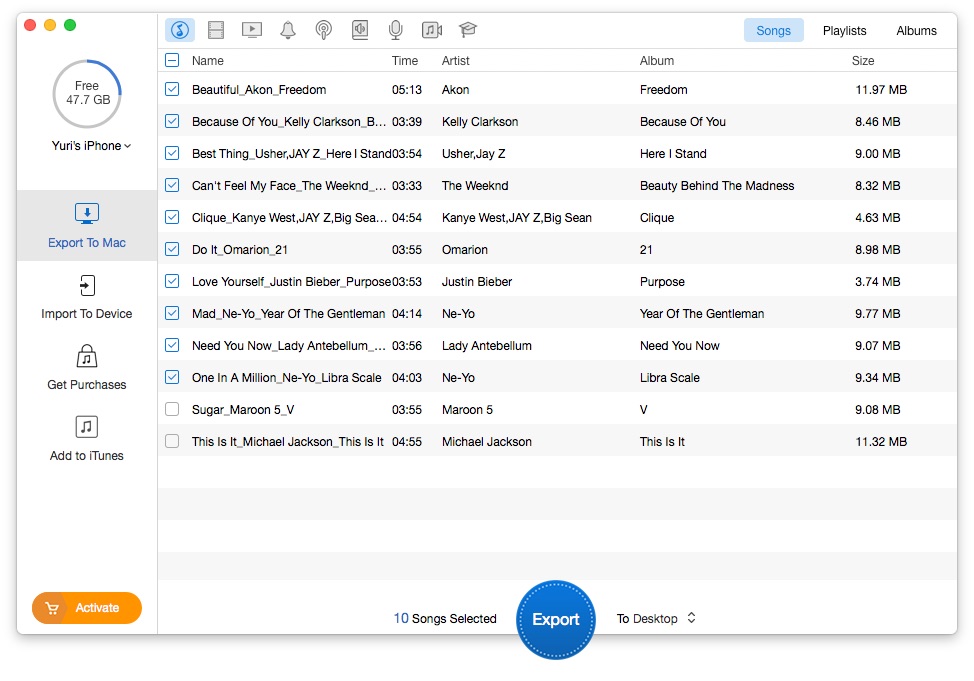 Step 3. Click "Export" button to get your music from iPod to iTunes library successfully.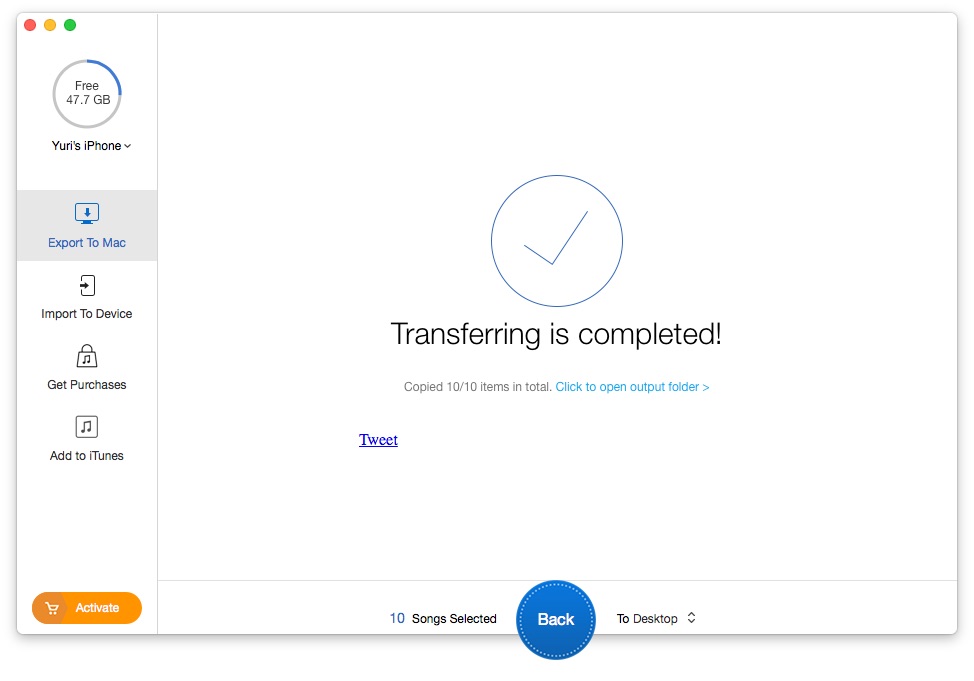 The Bottom Line
This quick guide has offered a fast method to move your music from iPod to iTunes library with ease. If you have any questions about music transfer, the following tips may be what you are looking for.

Yuri A young but experienced iPhone Pro Tip editor at @PrimoSync, also a hiking lover for couple years. Enthused by sharing daily tips on all Apple related topics.
More iPhone Music Related Articles:
Join the Discussion on iPhone Music Transfer