What is iMessage
Don't you know what is iMessage? In this PrimoSync Wiki Page, we mainly talk about the features of iMessage and help you to know more about it.

Primo iPhone Data Recovery

– #1 iPhone Data Recovery

Don't have Primo iPhone Data Recovery? Download it now prior to reading this guide and it will save you quite a lot of time. Click Here to Free Download
Table of Content:
The Brief Introduction of iMessage
The Brief Introduction of iMessage
iMessage is an instant messenger service which is developed by Apple Inc. It's supported by the Messages application running in iOS 5 and later and OS X Mountain Lion and later. The initial release is on October 12, 2011.
You may like: How to Transfer Music from iPhone to Mac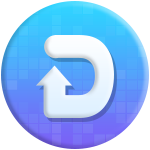 Get Your Best iPhone Data Recovery
Designed to fit effortlessly into your iPhone data recovery.
Download Now
The Features of iMessage
iMessage enables users to send texts (Learn: How to Retrieve Deleted Text Messages on iPhone), documents, photos (Learn: How to Download Photos from iPhone to Computer), videos, contact information and group messages through Wi-Fi or Internet access to other iOS or OS X users. This means that it delivers an alternative to stand SMS/MMs messaging for the users who use iOS 5 or later devices.
iMessage is supported by Message app on an iPhone, iPad (Learn: How to Transfer Photos from Computer to iPad), iPod touch (runs iOS 5 or later) and a Mac (runs OS X Mountain Lion or later). For those who use these devices, they can register more than one email address with Apple. What's more, the iPhone users can register their phone numbers with Apple, provided their carrier is supported.
On the interface of iMessage, the user's sent communication is aligned to the right with replies from other people on the left. A user can see whether the other iMessage user is replying a message. iMessage makes it possible to allows users to start sending a message (Learn: How to Recover Deleted Text Messages on iPhone) on one iOS device and continue it on another. There is difference between SMS-based communication and iMessage communication. On the iPhone, green buttons and text indicate the former and blue buttons and text bubbles indicate the later one.
iMessage can support a group chat by setting up chats with more than two people. However, there is a limitation that the result of group chatting is not so satisfied because the people in the group may use different types of iPhones.

SissiA member of @PrimoSync team, love to go travelling and share some easy-to-follow tips about Apple related issues.
Related Articles You May Like
Join the Discussion on iPhone Music Transfer