How to Rebuild iTunes Library Based on Your iDevices Data
Looking around for an efficient way to rebuild your iTunes library? This guide will help you fix the issue with three simple steps.
PrimoMusic

– #1 iPhone Music Transfer Software

Don't have PrimoMusic? Download it now prior to reading this guide and it will save you quite a lot of time. Click Here to Free Download
Working as an official application, iTunes supports various software downloads, media (films, videos and music) playing and management, even synchronizations between Apple devices. That's because these powerful features, it becomes an indispensible helper for Apple users. But when you encounter this situation that there's no contents in your iTunes library for system reinstallation, what to do next?
Don't Miss: How to Import Music from iPhone to iTunes.
The direct way is to rebuild your iTunes library and there may be dozens of passible options to settle this issue, which means that you will take ages to try one-by-one or go through all kinds of wizard. You may be tired of these tedious tutorials and desire for a simple & handy-to-use method. In this guide, you just try PrimoMusic to help you rebuild your iTunes library shortly.
Table of Contents:
How to Rebuild Your iTunes Library Based on Your iDevices Data
PrimoMusic is a multifunctional media management application that it allows to rebuild your iTunes library with time-efficiency. To fix your trouble quickly, all you need is to download PrimoMusic first, and it will help you recover your iTunes contents based on your iDevices (iPhone/iPod/iPad) data by copying contents, including music, videos, podcasts, audiobook etc. from your devices to the interface of "Add to iTunes", and simply one-click.
Get Your Best iPhone Music Transfer
Designed to fit effortlessly into your iPhone music management
Download Now
Steps to Rebuild Your iTunes Library Based on Your iDevices Data
Before we started, make sure that you have downloaded PrimoMusic, which is also a user-friendly application that you can rebuild your iTunes library based on your iDevices data by manual transfer or smart transfer. The following introduction will offer detailed steps to complete this process.
Step 1. Plug your iDevices (iPhone/iPod/iPad) into your computer with a USB cable > Launch PrimoMusic.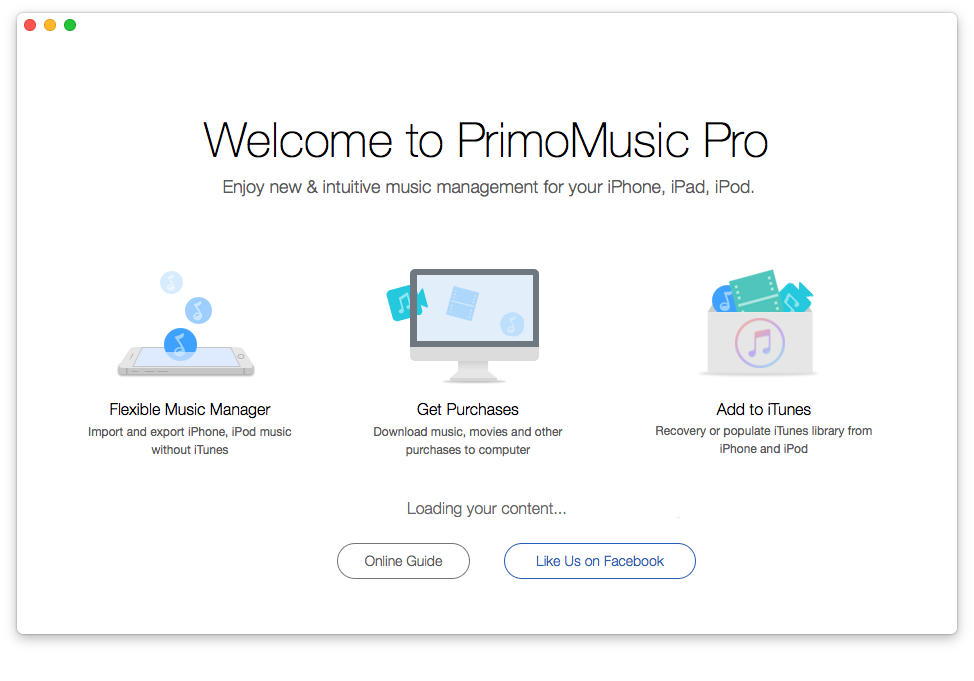 Step 2. Click "Add to iTunes" on the left side of interface > Manually or smartly Select contents you want to transfer.
Step 3. Click "Export" to add your contents to your iTunes library.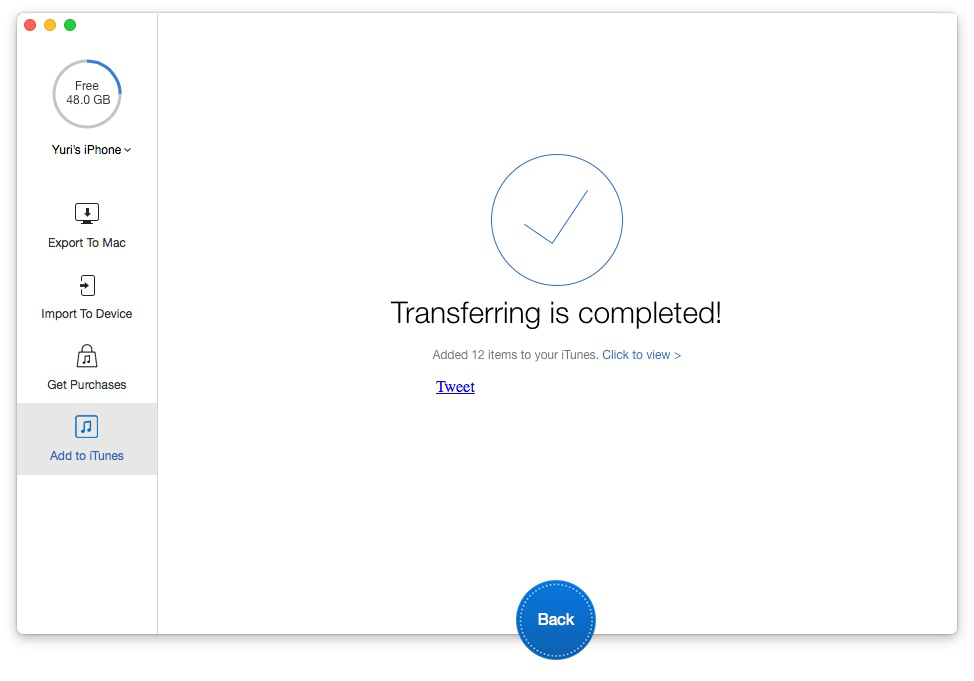 Conclusion
Put simply, PrimoMusic has the priority to rebuild your iTunes library for its simple & user-friendly interface, what's important is that you can transfer music between your iOS (iPhone/iPod/iPad) devices and computer without any trouble about data loss.

Yuri A young but experienced iPhone Pro Tip editor at @PrimoSync, also a hiking lover for couple years. Enthused by sharing daily tips on all Apple related topics.
More iPhone Music Related Articles:
Join the Discussion on iPhone Music Transfer