How to Move Music from Mac to iPhone Synced with Another Computer
Don't know how to move music from Mac to iPhone? Read this article and you will find a simple way to get music from Mac to your iPhone.

PrimoMusic

– #1 iPhone Music Transfer Software

Don't have PrimoMusic? Download it now prior to reading this guide and it will save you quite a lot of time. Click Here to Free Download
For the Apple users, people may meet such a situation that when they want to move music from a new Mac to an iPhone, which has been already synced with another computer, iTunes usually will fail this mission. Because, every time they perform an iTunes sync, the exiting music will be replaced. Is it a dead end? Not really!
To overcome this shortcoming of iTunes, it's suggested to choose a professional and secure music transfer. PrimoMusic is a good choice that will help get music from Mac to iPhone simply.
Items You Will Need
You just need four items: a Mac, an iPhone, a USB cable and PrimoMusic. As a professional music transfer, PrimoMusic has the good performance of moving music from Mac to iPhone (iPod and iPad) and vice versa. It won't make the original data get lost. You can find the specific music quickly you want to move according to the songs, playlists and albums.

Get Your Best iPhone Music Transfer
Designed to fit effortlessly into your iPhone Music management
Download Now
How to Move Music from Mac to iPhone
First of all, you need to download and install PrimoMusic on your Mac. Follow the steps and you can move music from Mac to iPhone easily and fast.
Step 1. Run PrimoMusic already downloaded and installed on Mac > Connect your iPhone to Mac with the USB cable.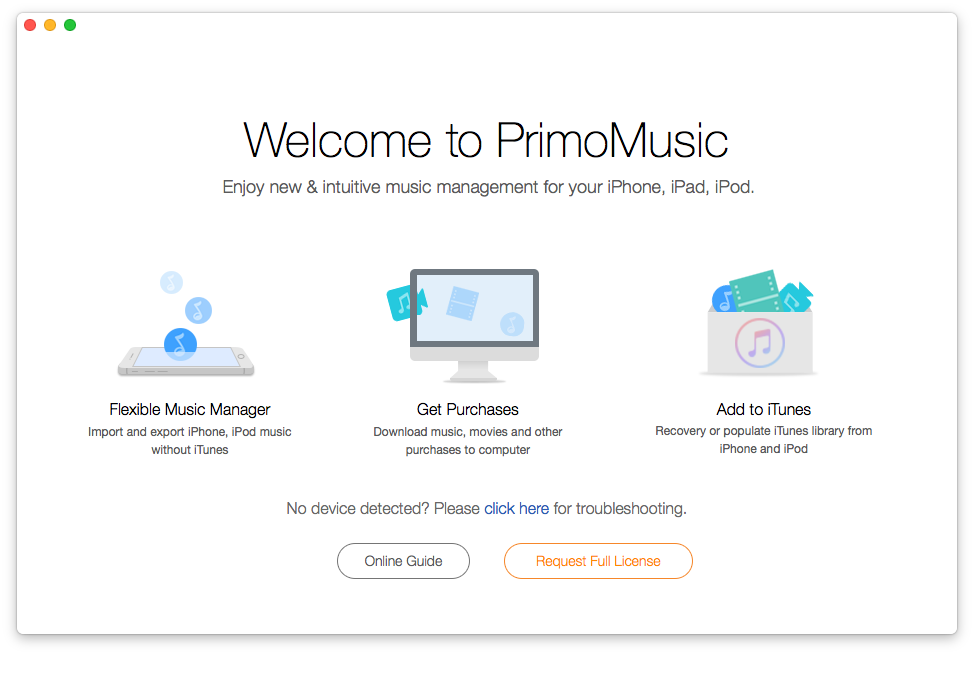 Step 2. Click "Import To Device" > Add your music content.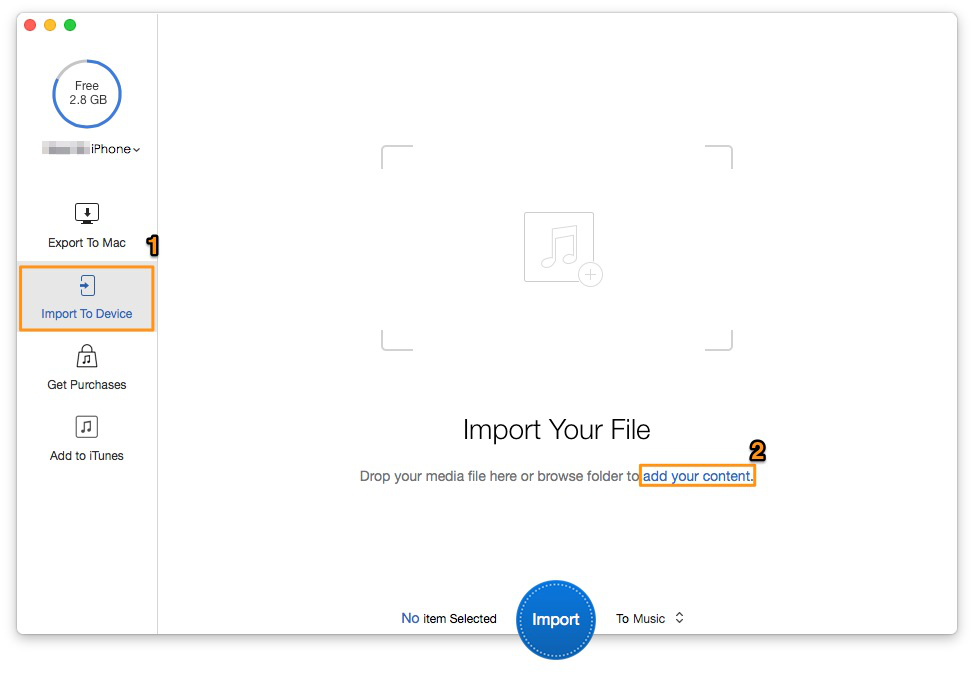 Step 3. Choose the music you want to move > Choose the music-stored path.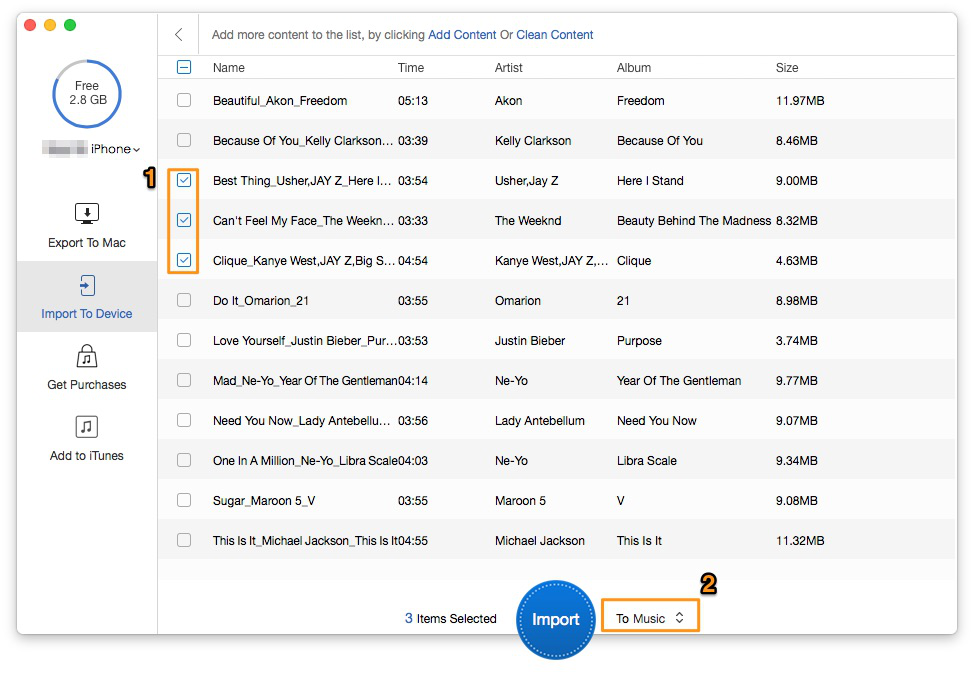 Step 4: Click "Import" button to complete it.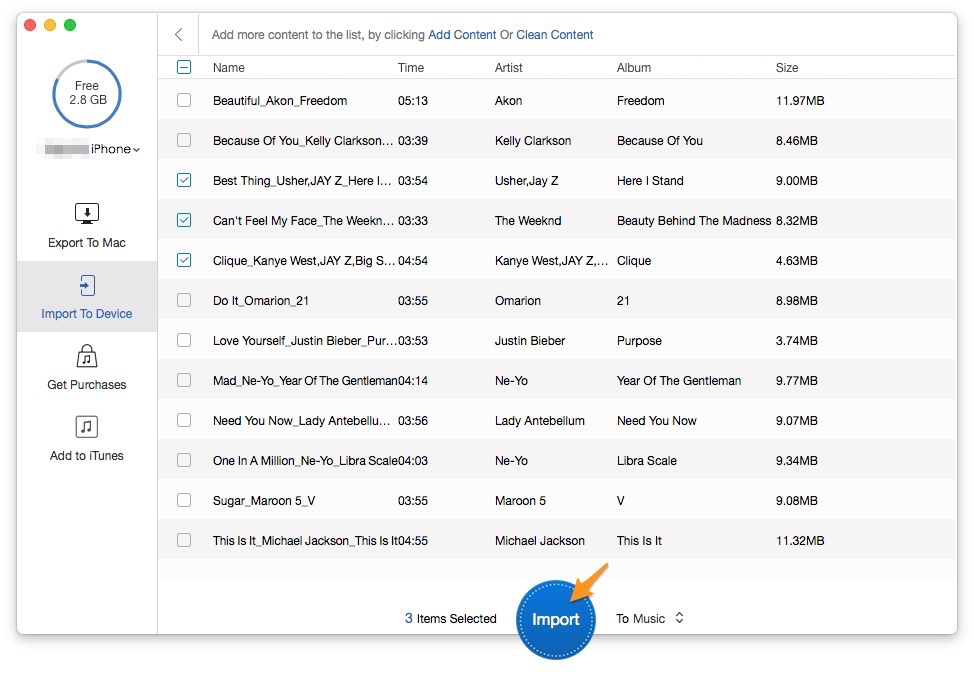 PrimoMusic makes it as easy and fast to move music between Mac and iPhone (iPod and iPad). It can also help you to organize music on your Mac, including the basic information of music, music ratings and more. There are more related tips about music transfer that may be useful for you.

Sissi A member of @PrimoSync team, love to go travelling and share some easy-to-follow tips about Apple related issues.
More Related Music Transfer Tips
Join the Discussion on iPhone Music Transfer