Top 3 Free Music Download Apps for iPhone
Do you want to download free & legal music for your iPhone? This article will recommend top 3 free music download apps for iPhone for you.

Primo iPhone Data Recovery

– #1 iPhone Data Recovery

Don't have Primo iPhone Data Recovery? Download it now prior to reading this guide and it will save you quite a lot of time. Click Here to Free Download
iPhone is considered to be one of great devices for hearing music, since it has high sound quality and incomparable performance. Music on your iPhone often offers you fun and tranquil when you get tired, so you often download songs or other apps stores at cost from iTunes Stores. In fact, there are also music apps that you can download favorite songs at free cost, and it also offers some free & legal music to you with high quality download rate. Here we collected top 3 free music download apps for iPhone to share with you.
Table of Contents:
Part 1. Top 3 Free Music Download Apps for iPhone
Part 2. Download Free Music to iPhone with PrimoMusic
Part 3. Related Music Transfer Articles
Part 1. Top 3 Free Music Download Apps for iPhone
Some music store apps are available for free download in Internet to satisfy iPhone users needs. In this guide, we will show you top 3 free music download apps for iPhone to help you collect more songs you like for free.
Spotify Music
Spotify Music just like its sister Spotify app, this one enables you to access all the music on the popular platform without any hassle. You can download Spotify app on your computer or iPhone and get free music you like in the great music platform of it. You can also hear recently released songs under the help of this application or create your own playlist by yourself. After
Download Spotify on your computer or iPhone > Search for the desired song or artist > While listening to the song you can download it with the Download button (If you want, you can create a playlist and listen to it in shuffle mode).
Pros: Brings the Spotify service on mobile, has an enormous database; great sound quality.
Cons: Needs premium account to download songs. Displays ads.
iDownloader
iDownloader is not only a music downloader, but also provides video downloads, players, photo viewer and it even comes with a web browser. This app brings numerous management as well as sharing features, which makes it easy to share your music to anyone and manage your favorite songs. Make a great use of extraordinary functions so that you can have the great time in this app.
Download iDownloader on computer > Find your desired songs and press the Download button to download and save them.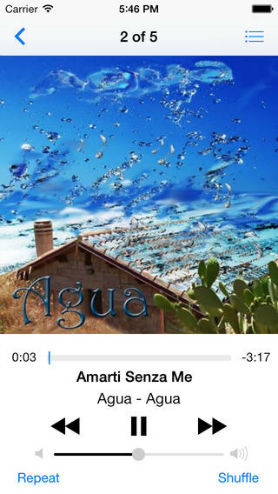 Pros: Numerous features that make it more than a music downloader.
Cons: Slow download speeds random crashes at times.
Music Free Download Pro
Music Free Download Pro is a perfect application if you want to download a large numbers of songs to your device. It brings support fir MP3, WAV as well as M4A files which is surely helpful if you browse website with numerous download options. You can play your favorite songs at any time by making use of the integrated player.
Download Music Free Download Pro from App Store on your devices > Browse and download music.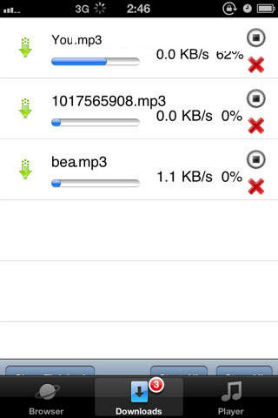 Pros: Clean interface. Integrates player and web browser.
Cons: Variable downloads speed.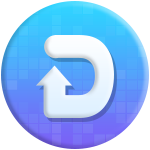 Get Your Best iPhone Data Recovery
Designed to fit effortlessly into your iPhone data recovery.
Download Now
Part 2. Download Free Music to iPhone with PrimoMusic
With these free music download applications, you can download songs to your computer or iPhone directly. However, what if the free music download apps only support being installed on computer? In other words, you should transfer music from computer to iPhone. In this case, just try PrimoMusic to help you get free music to your iPhone only a few steps.
Steps to Download Free Music to iPhone with PrimoMusic
PrimoMusic is an all-featured music transfer program that it supports transferring music between devices and computer, which means you can put music from any computer to your iPhone, or get all songs from any devices to any computer without barriers.
Step 1. Download and install PrimoMusic on computer > Open PrimoMusic > connect your iPhone to the computer.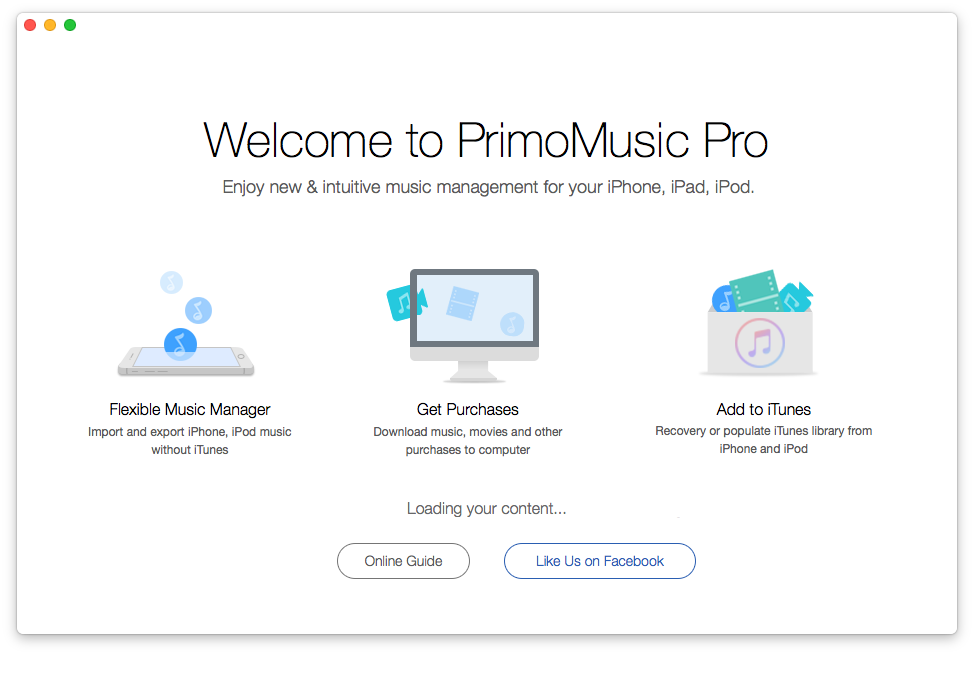 Step 2. Click Import To Device on the left side > Add the free downloaded music files to interface of PrimoMusic (or you can click Eye icon to check songs you want to transfer).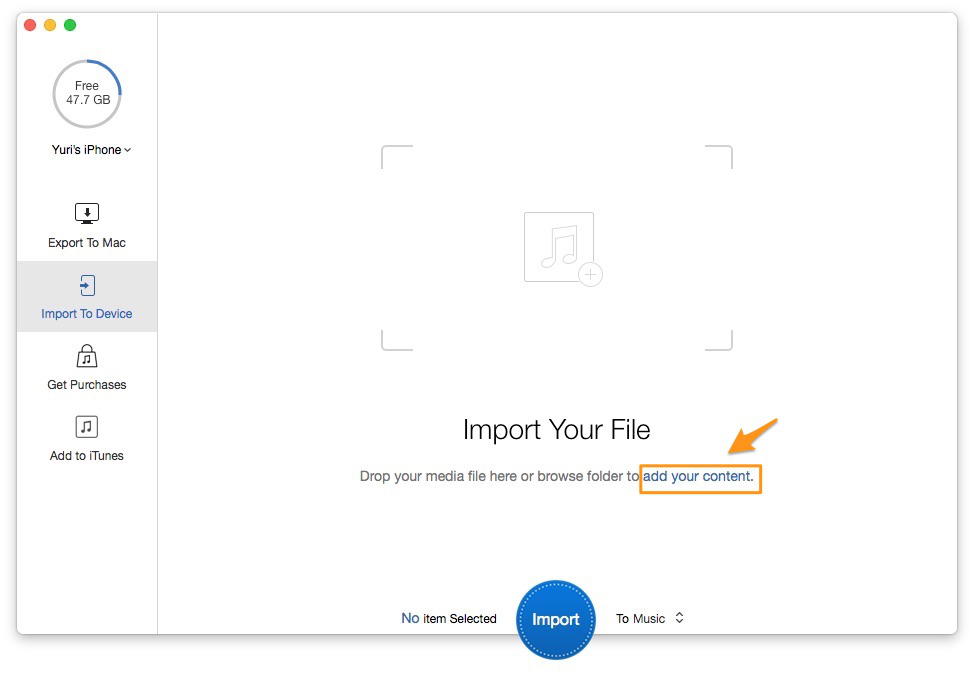 Step 3. Click Import button to transfer the songs you love to your iPhone.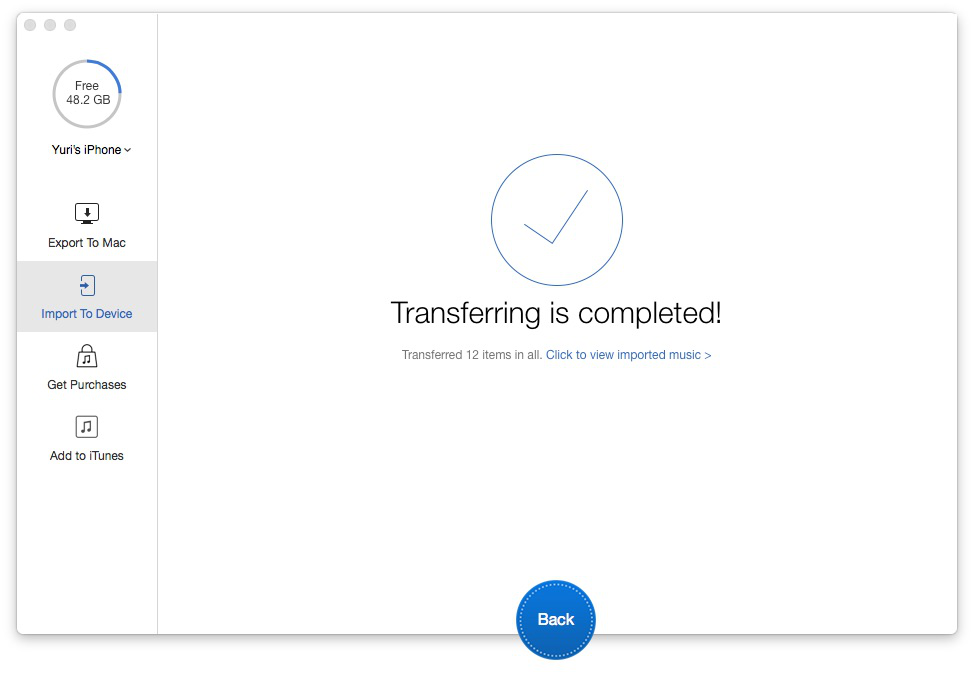 Conclusion
With the help of tops three free music download apps above, and you can download favorite songs to your devices. If you cannot download music to your iPhone directly, PrimoMusic is your great helper that it enables to import all songs from computer to your iPhone without any hassle. With it, you will have a great time to enjoy music for free without time consuming.

Yuri A young but experienced iPhone Pro Tip editor at @PrimoSync, also a hiking lover for couple years. Enthused by sharing daily tips on all Apple related topics.
Part 3. Related Music Transfer Articles
Join the Discussion on iPhone Music Transfer