Root Android Device
Android applies permissions to each file, folder and portion. The group of permissions can decide who can view, modify and execute a file that some users can access, while others cannot access due to the permission issue. With rooting device, you will get Super Administrator User permission in Android system. Meanwhile, after rooting device, Deep Scan function in Primo Android Data Recovery will be available for you, which can help you freely recover deleted data from Android device & restore lost data to computer directly. Please refer to the detailed guide to make good use of this free android data recovery software.
Step 1. Connect Android Device to Computer
Please connect your Android device to computer with the USB cable after launching Primo Android Data Recovery on your computer. Meanwhile, please make sure that you have turned on USB debugging option on your device. If Primo Android Data Recovery fails to detect your device, the following interface will display.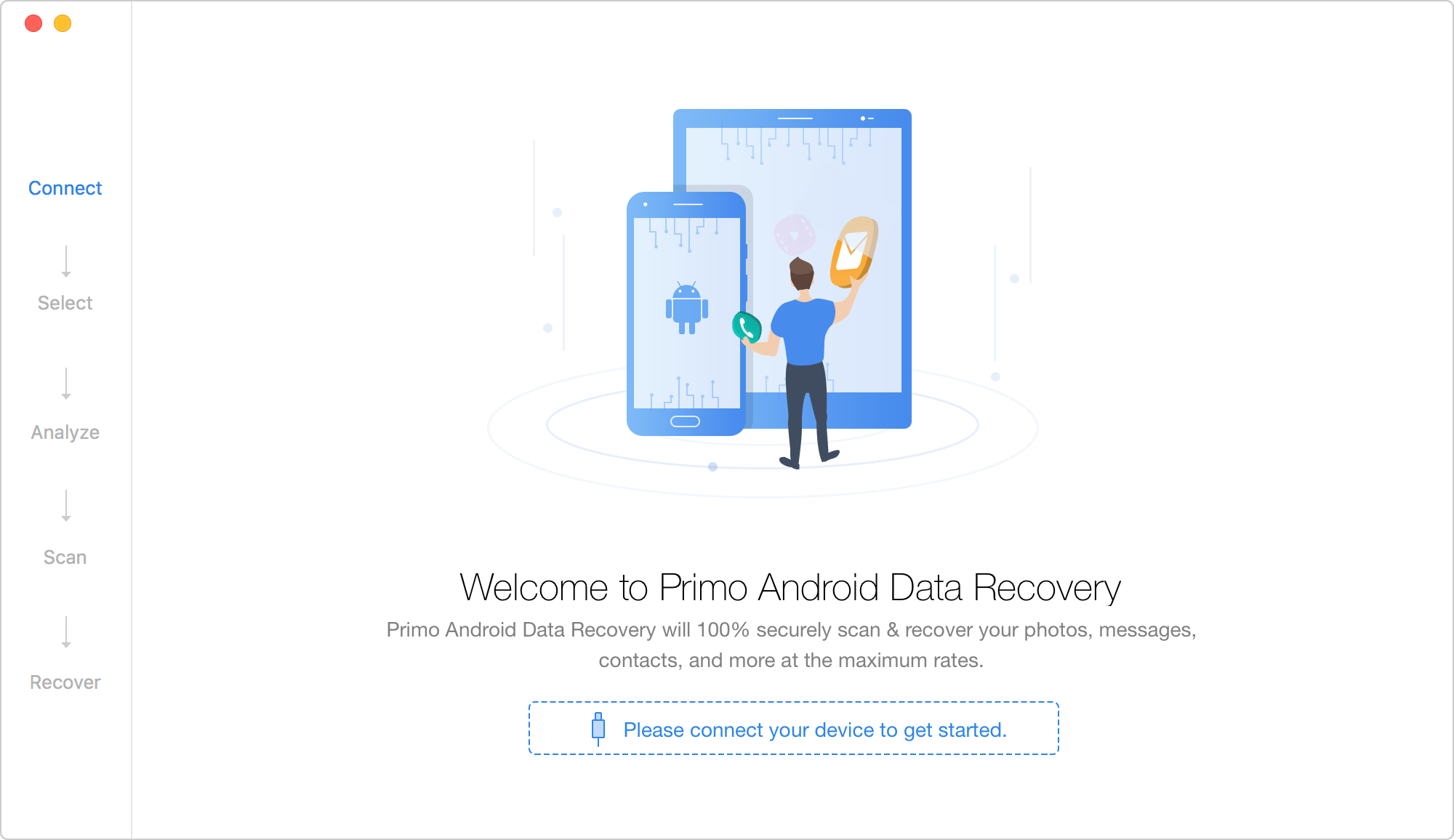 When you connect Android device to Windows computer at the first time, your computer will install USB Driver for your device automatically.
Once your device is detected, the main interface of Primo Android Data Recovery will display. Then, you can select the types of files you want to recover.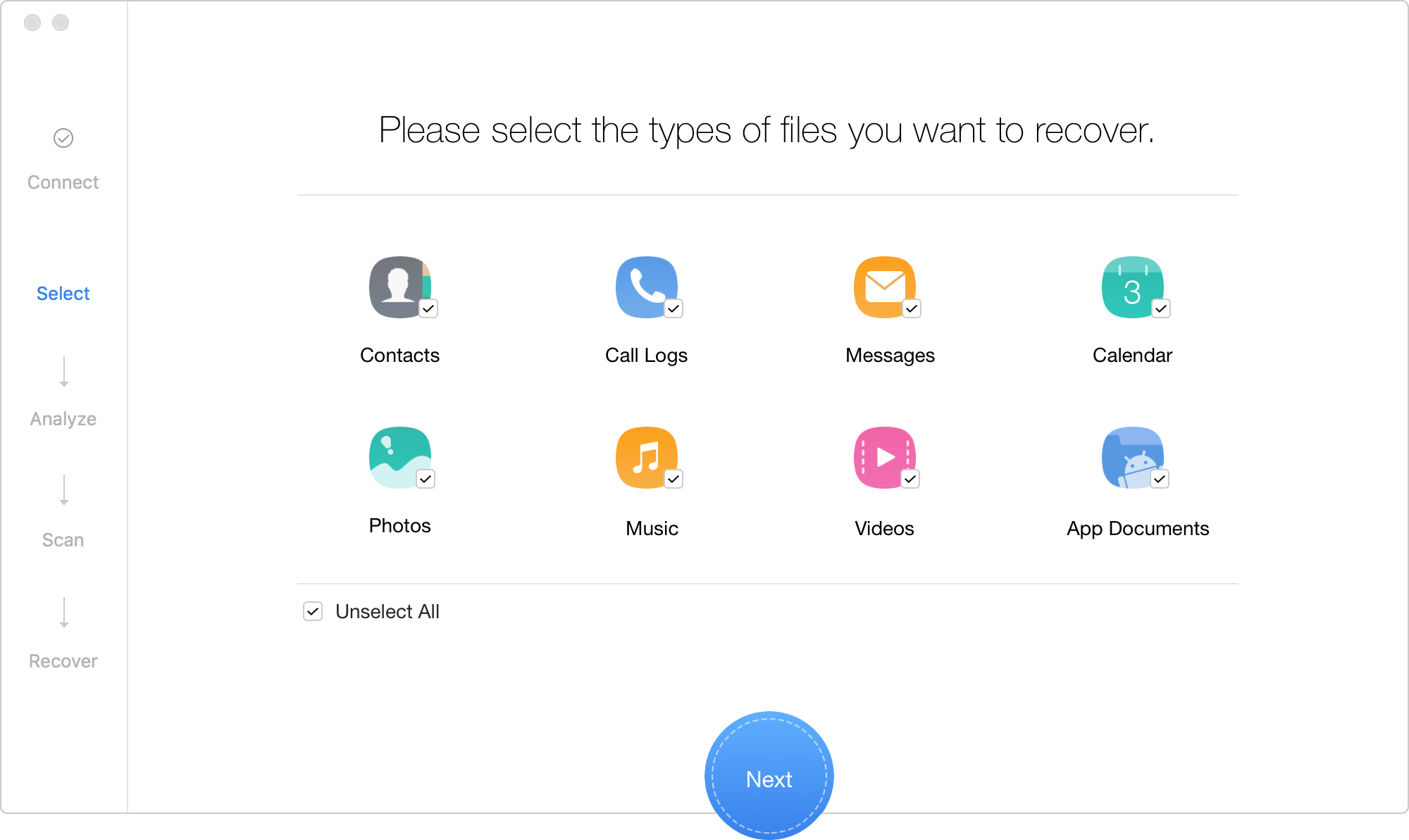 Step2. Root Android Device
Rooting device can make Primo Android Data Recovery access your device data completely. You can click the Next button and then tap the Deep Scan button to root your device. The Deep Scan function will be available after finishing rooting process. At the same time, please make sure the internet connection is stable during the rooting process.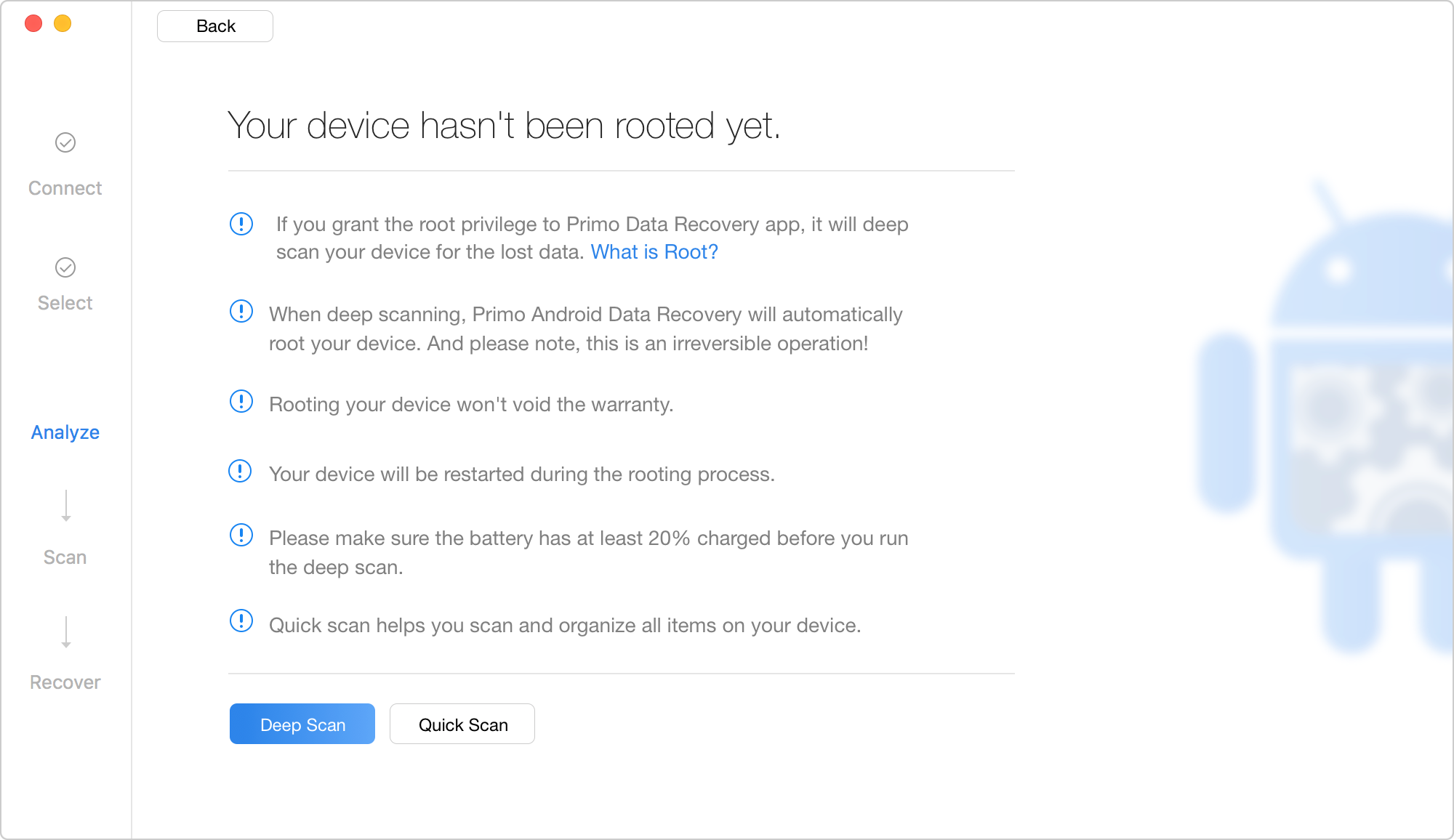 When rooting device process begins, the interface will show as follow. The process will take a few minutes, and please be patient.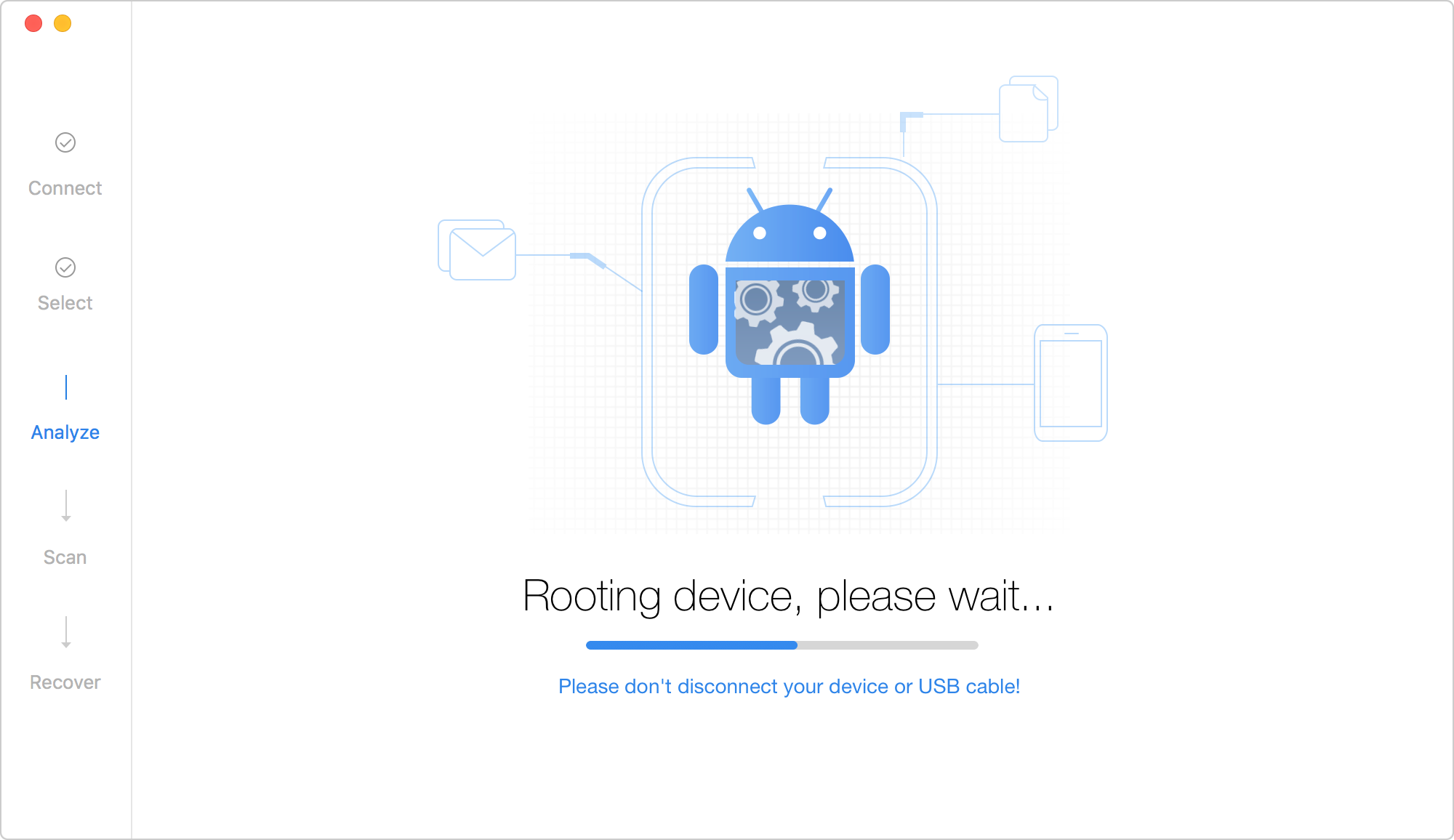 Step 3. Complete Rooting Android Device
The following messages will be showed on the interface after completing the rooting process. You can continue the further operation by clicking "OK" button.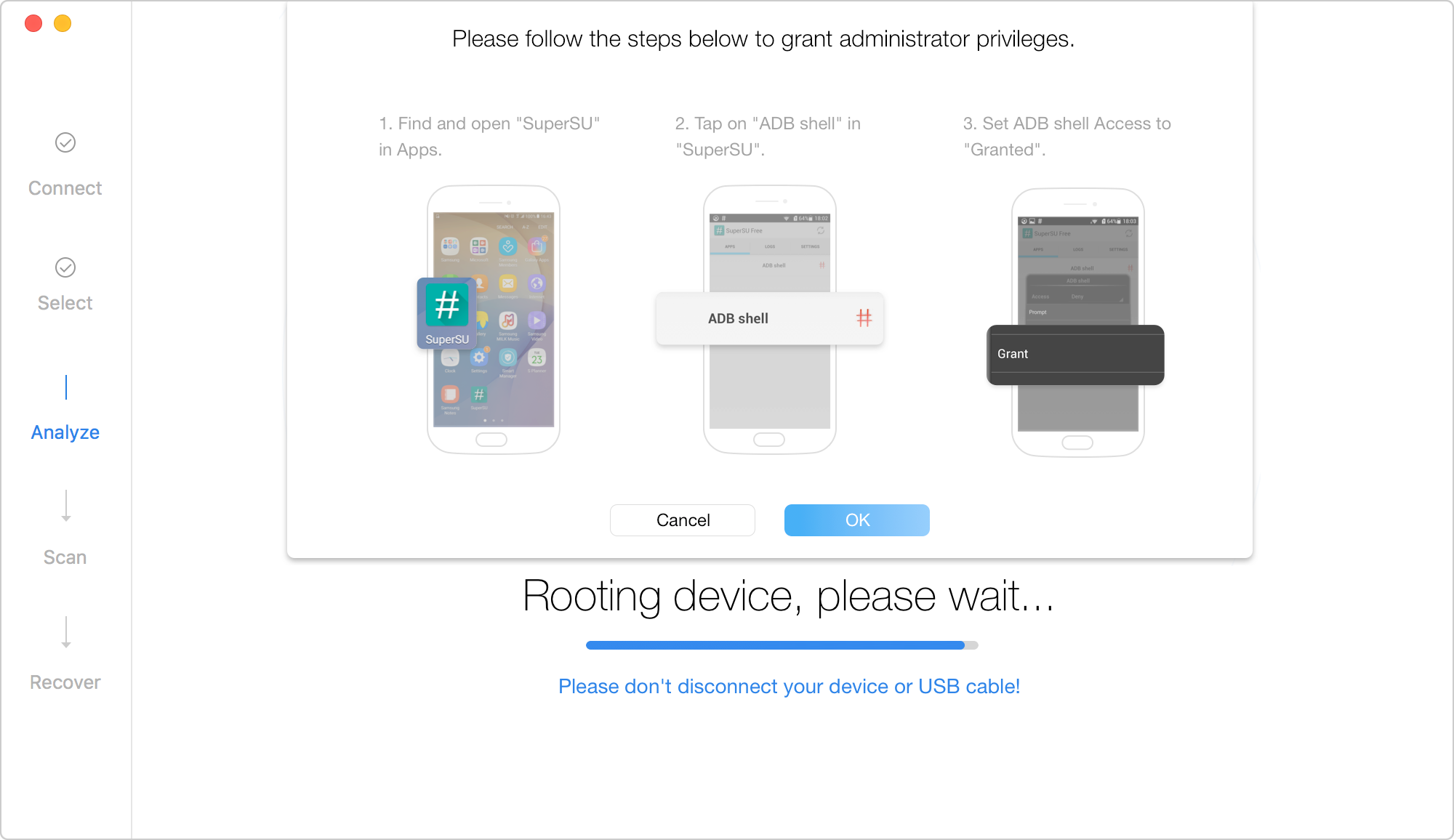 Step 4. Get More Free Rooting Software
The interface will display as follows if rooting device process fails. To continue to root your device, you can give the recommended software (KingoRoot and iRoot) a try. To get more rooting software, please click

Button. If you want to extract Android data to computer, please click Quick Scan options. To return to the main interface, please click Back button.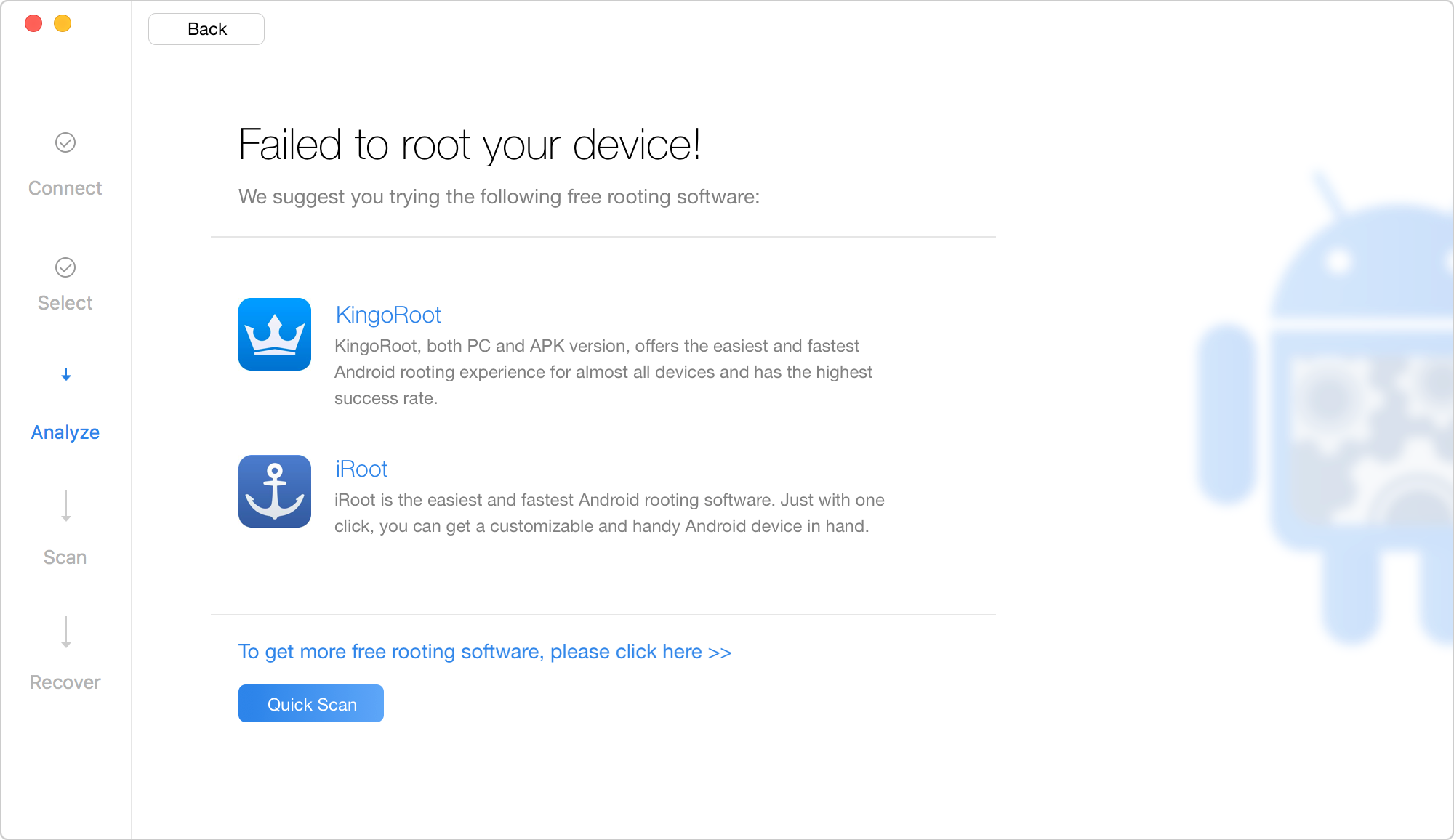 More Android Data Recovery Related Tips
Ask for Help or Contribute to This Guide