How to Use Siri Translate Feature on iPhone 6/6s/7 in iOS 11
Can't wait to use Siri to translate after updating your iPhone 6/6s/7 to iOS 11? Now read on this post carefully and then you'll know how to use Siri Translate well.

Primo iPhone Data Recovery
Primo iPhone Data Recovery can help you recover lost iOS data after iOS 11 update within several steps. Just click here to download and have a free trial.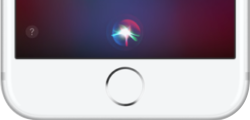 According to the preview of iOS 11, there is a new feature about Siri called Siri Translation. You can ask Siri how to say any English in other languages like Chinese Mandarin, Spanish, French, German or Italian, but it's unable to translate other languages to English at present. So how can we use Siri to translate in a simple and quick way? Here in this article, we'll show you some detailed steps to use Siri Translation on iPhone 6/6s/7 after updating to iOS 11.
Can't Miss: How to Fix Common iOS Upgrade Issues on iOS 11 >>
Table of Contents:
How to Set Your English As Default Language on iPhone 6/6s/7
Firstly you need to set English as the default language on your iPhone or iPad, and you can choose the English of your country or region. Now follow the steps below to set it up:
Go the Settings on your iPhone 6/6s/7 > General > Language & Region > iPhone Language > choose the English you like > tap Done on the top right corner > then tap Change to English (U.S.) to confirm it.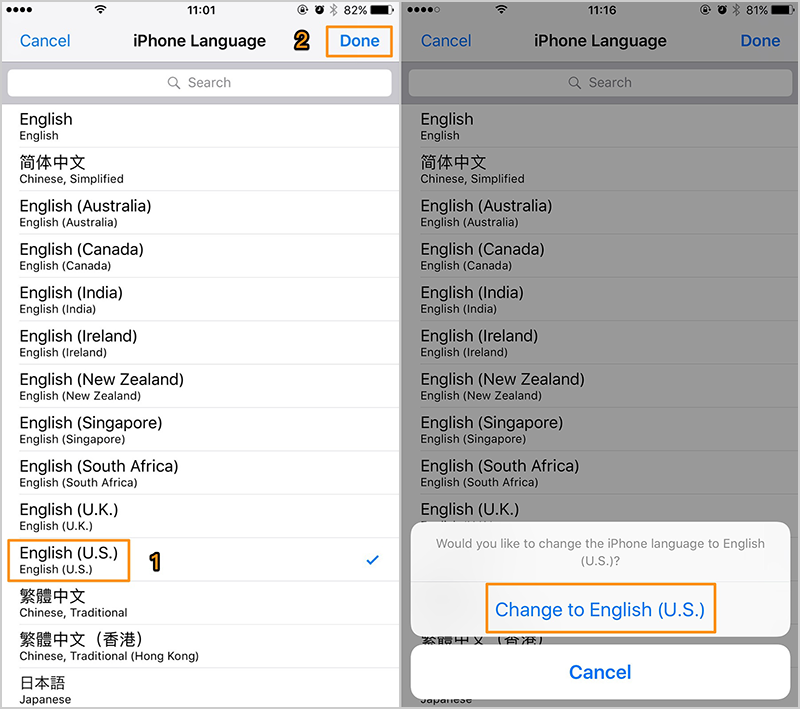 How to Use Siri Translation on iPhone 6/6s/7 After Updating to iOS 11
To start with, you need to hold down the Home button or use "Hey Siri" to activate Siri. Then you can ask something like "How do I say A in B", and A stands for the phrase you want to translate and B means the language you want to translate into.
For example:
"How do I say steak in Spanish"?
"How do I say coffee in Mandarin?"
Siri can remember the last language you used for translation, so you can just tell Siri "Say SOMETHING in LAGUAGE" if you need to translate into the same language. And you can say "in French", then it will translate the phrase into French.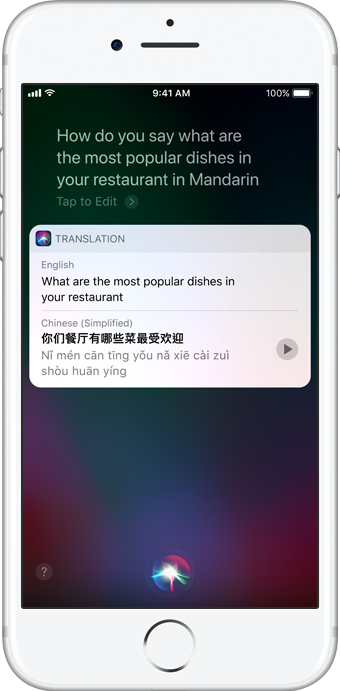 Bonus Tip: What If Your iOS Data Get Lost After Updating to iOS 11
We all know iOS 11 will come with so many great features, and many users would update their iPhone/iPad once it's released. There were cases that some users lost some iOS data while updating to iOS 11 because Apple couldn't handle the level of the traffic. At this time, what can we do to get these lost iOS data back on iOS 11? Primo iPhone Data Recovery is ready for you to recover lost iOS data on iOS 11 selectively.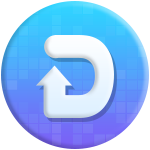 Get Your Best iPhone Data Recovery
Designed to fit effortlessly into your iPhone data recovery.
Download Now
Also Read: How to Fix Siri Not Working After iOS 11 Update >>
Conclusion
You should have got the specific steps to use Siri Translate on iPhone/iPad after iOS 11 update. And Primo iPhone Data Recovery is a great helper to recover lost iOS data on iPhone or iPad after updating to iOS 11. Just download it and start a free trial now >>
Follow
Abby Member of @PrimoSync team, an optimistic Apple user, willing to share solutions about iOS related problems.
More Related Articles You May Like
Join the Discussion on iPhone Data Recovery