8 Useful Tips to Fix iPhone Calendar Not Working in iOS 11
Want to add an event to calendar on your iPhone 6/6s/7 but iPhone calendar is not working after updating to iOS 11? Read through this article to get some ways to fix iPhone calendar not working problem.

Primo iPhone Data Recovery
Primo iPhone Data Recovery can help you recover lost iOS data like calendars after iOS 11 update within steps. Just click here to download and have a free trial.
"The calendar in my iPhone 7 does not allow me to input new events. It was working fine, and I did nothing different to the iPhone except updating it to the new iOS 11. When I try to input a new event, it won't 'stick'. How can I fix this problem?"
A Question from Ask Different
For most iPhone users, iPhone Calendar app plays an important role in our life cause it's aimed at making our life easier and more effective. It can help you keep track of your weekend planning, birthday date, dentist appointment and etc. But we all know that every iOS update will bring some errors like iPhone data lost, iPhone stuck on Apple logo or iPhone calendars not working. So what if your calendar on iPhone 6/6s/7 is not working on iOS 11? Here we selected some effective solution to solve this iPhone calendar problem, just keep reading and try them one by one.
Can't Miss: How to Fix Common iOS Upgrade Issues on iOS 11 >>
Table of Contents:
Basic Tips to Fix iPhone Calendar Not Working After Updating to iOS 11
Tip 1. Check the date and time settings on your iPhone 6/6s/7 after iOS 11 upgrade.
Tip 2. Refresh your calendars on iPhone on iOS 11. Open the Calendar app > tap the Calendars tab > swipe down on the list to refresh your events.
Tip 3. Turn off iCloud Calendar and turn it on again. Go to Settings > your name > iCloud > slide to turn off calendars > wait a few minutes and then turn it on again.
Tip 4. Make sure Calendars are synced on all devices. There are chances that your calendar events not showing up on iPhone but the problem lies on other devices.
Tip 5. Reset the notifications you want to receive after updating your iPhone to the iOS 11. Make sure that the Calendar is turned on.
Tip 6. Remove some useless files on iPhone in iOS 11. There are chances that your iPhone or iPad is out of storage so that the iOS 11 can't be installed properly. Just delete some useless data and create more space for your new iOS version.
Tip 7. Downgrade your iPhone from iOS 11 to iOS 10.3.3. If none of these tips can work to fix iPhone calendars not working problem, then you can try to downgrade your iPhone to iOS 10.3.3.
Tip 8. Contact Apple for support. You can just take your iPhone to Apple's after-sale for checking and repairing if your iPhone is still in warranty.
Bonus Tips: What to Do If Your iPhone Calendar Get Lost on iOS 11
There are always some users complaining that iPhone data get lost after updating to the latest iOS 11. So what if your iPhone calendar events disappeared on iOS 11? Normally you could get them back with iTunes or iCloud backup, but meanwhile this means you'll lose all current data on iPhone. To solve it in a simple way, Primo iPhone Data Recovery is able to recover your lost calendars on iPhone in iOS 11.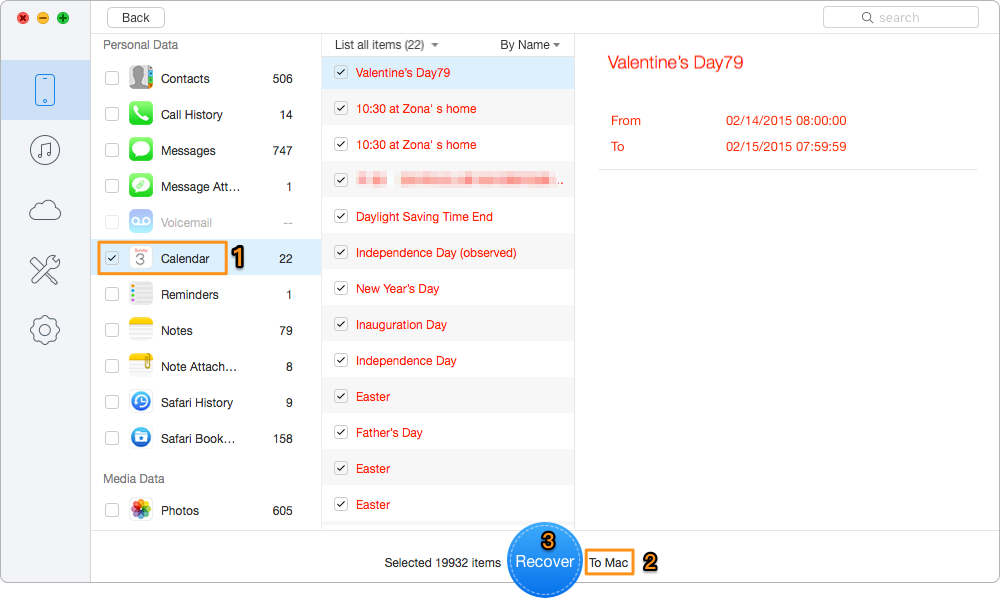 Also Read: How to Recover Lost Data on iPhone after iOS 11 Update >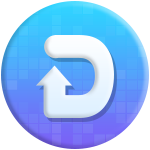 Get Your Best iPhone Data Recovery
Designed to fit effortlessly into your iPhone data recovery.
Download Now
Conclusion
These tips above should have solved your problem of iPhone calendars not working on iOS 11, and Primo iPhone Data Recovery can help you get lost calendars and other iOS files back with ease. You can also leave a comment if you have any other ideals. Just download it and start a free trial now >>
Follow
Abby Member of @PrimoSync team, an optimistic Apple user, willing to share solutions about iOS related problems.
More Related Articles You May Like
Join the Discussion on iPhone Data Recovery