How to Fix iPhone X OLED Display Burn In
Some iPhone X users find that the new OLED screen "burn in", which means the screen shows a faint remain of an image. This post will show you 5 possible ways to fix iPhone X OLED screen burn in issue.

Primo iPhone Data Recovery
With Primo iPhone Data Recovery you can recover lost photos, messages, contacts, notes from iPhone X without backup. Download to have a try.
The OLED is a type of display technology that differs from the more widely used LCD technology. It's the first time that Apple uses OLED technology, on the latest iPhone X. Actually, Samsung phones and Google Pixel has already applied OLED technology.
But some iPhone X users report that the iPhone X screen burn in that is quite annoying. In this post, we will show you some possible tips to avoid or fix iPhone X OLED screen burn in issue.
Table of Contents:
What Does Burn In on iPhone X OLED Screen Mean
Some iPhone X users meet the problem of iPhone X OLED screen burn in, actually, some Google Pixel users also met this problem before. What is burn in on iPhone X screen? It means that part of an image stays on the screen even after you've navigated to anther screen. This issue often happens when a high-contrast image is on the display for a long period of time.
Possible Tips to Avoid or Fix iPhone X Screen Burn in Issue
Here are some potential tips you can try to fix iPhone X screen burn in issue, although we can't ensure you they are 100% workable, it won't take you much energy to try.
Tip 1. Turn off the your iPhone X and turn it back on
If your iPhone X screen is now in the burn-in status, you can simply turn off your iPhone and then restart it again to fix the issue.
To turn off your iPhone X just long press the Side button and either Volume button together at the same time for a few seconds. You'll see the "slide to power off" option.
After few minutes, just press and hold the side button for few seconds to retart your iPhone X.
Tip 2. Turn on Auto-Brightness on iPhone X
Enable Auto-Brightness on iPhone X, which can not only save battery life but also reduce the possibility of screen burn in. Go to Settings > General > Accessibility > Display Accommodations, then turn on Auto-Brightness option.
Tip 3. Avoid playing high-contrast images
Screen burn in happens a log when displaying high-contrast images at maximum brightness for a long period. So you should avoid high-contrast pictures on your iPhone X.
Tip 4. Turn down the brightness
Manually reduce the brightness of your iPhone X screen especially when you are displaying a static image at maximum brightness for a long period. Swipe down from the top-right corner of the screen to bring up Control Center, and then you can find the brightness option and reduce it.
Tip 5. Set Auto-lock of your iPhone X
You'd better set your iPhone X to auto-lock to avoid the screen is on when you are not using the phone. It's recommended to set to a short time for auto-lock. Go to Settings > Display & Brightness > Auto-Lock.
Bonus Tip to Recover Lost Data on iPhone X
If you accidently get some important data lost on iPhone X, like photos, messages, notes, contacts and more, you can try Primo iPhone Data Recovery. It offers you 3 recovery modes to get back lost or deleted files on iPhone X/8/7/6s/6.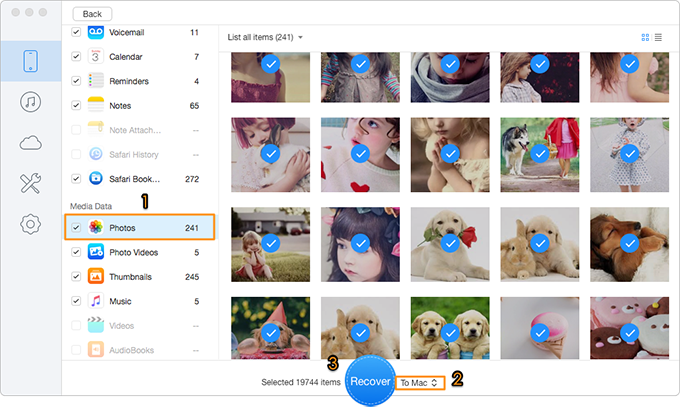 Fiona Wang Member of @PrimoSync team as well as an Apple fan, love to help more users solve various types of Apple related issues by writing iOS-how-to tutorials.
More Related Articles You May Like
Join the Discussion on iPhone X