The Definition of GIF - Everything You Should Know About Gif
When it comes to GIF, PNG, JPG and so on, not all of us understand the meanings of them. You'll obtain some available information in the PrimoSync Wiki Page.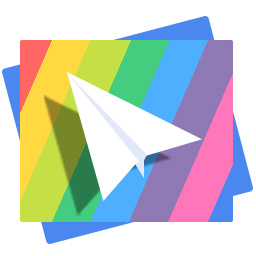 PrimoPhoto

– #1 iPhone Photos Transfer Software

Don't have PrimoPhoto? Download it now prior to reading this guide and it will save you quite a lot of time. Click Here to Free Download
When you are sending emails with videos from your iPhone to others who can't receive on iPhone, you need to convert videos to gif or formats supported. Because the iPhone Mail Attachment doesn't support the videos type but support gifs format. At this time, you have to convert iPhone videos to gifs and then you can send emails with gifs to others successfully.
Warm Tips - iPhone Mail Attachment Support: Viewable document types: .jpg, .tiff, .gif (images); .doc and .docx (Microsoft Word); .htm and .html (web pages); .key (Keynote); .numbers (Numbers); .pages (Pages); .pdf (Preview and Adobe Acrobat); .ppt and .pptx (Microsoft PowerPoint); .txt (text); .rtf (rich text format); .vcf (contact information); .xls and .xlsx (Microsoft Excel); .zip; .ics
Table of contents:
What is GIF - Definition of GIF
Gif or Graphic Interchange Format is a bitmap image format that was introduced by CompuServe in 1987 and has since come into widespread usage on the World Wide Web due to its wide support and portability. An animated GIF is an image encoded in graphics interchange format (GIF), which contains a number of images or frames in a single file and is described by its own graphic control extension. The frames are presented in a specific order in order to convey animation. An animated GIF can loop endlessly or stop after a few sequences.
Why You Need to Apply GIF Format Pictures
As we discussed before, you will also find out that not only iPhone Mail Attachment doesn't support the videos format, but also so do other webs such as iMessage, Facebook, Twitter and so on. In this case, PrimoPhoto, an all-powerful iPhone photos manager on computer, can help you convert videos or Live Photos to gif format or animated gif.
Step 1. Click PrimoPhoto to free download and install it on your computer:
GIF Conversion Steps on PrimoPhoto
PrimoPhoto as an iPhone photos manager play an indispensable role in the photos management. For example, PrimoPhoto can help you transfer photos from iPhone to computer only one-click, can convert videos to animated gifs quickly. Besides, it can also help you optimize your iPhone storage by cleaning up all kinds of photo junks. Here are steps to explain how to convert iPhone videos to gif format.
Step 1. Download and install PrimoPhoto on computer > Open PrimoPhoto on computer: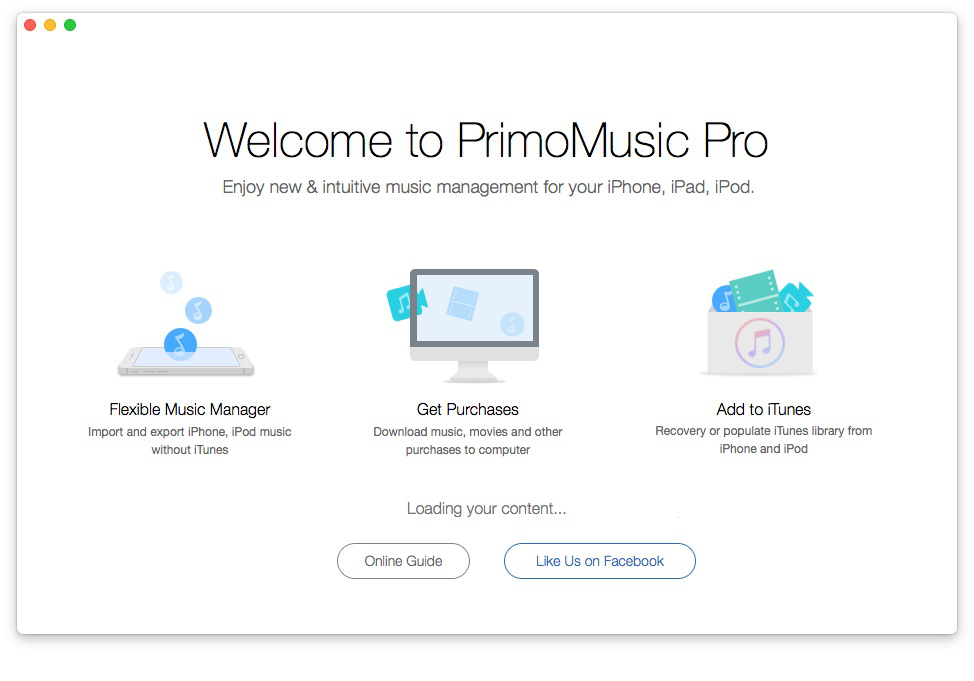 Step 2. Connect your iPhone with computer > iPhone interface show up on desktop:
Step 3. Click the Convert To GIF on the left on interface > select the videos you want to convert: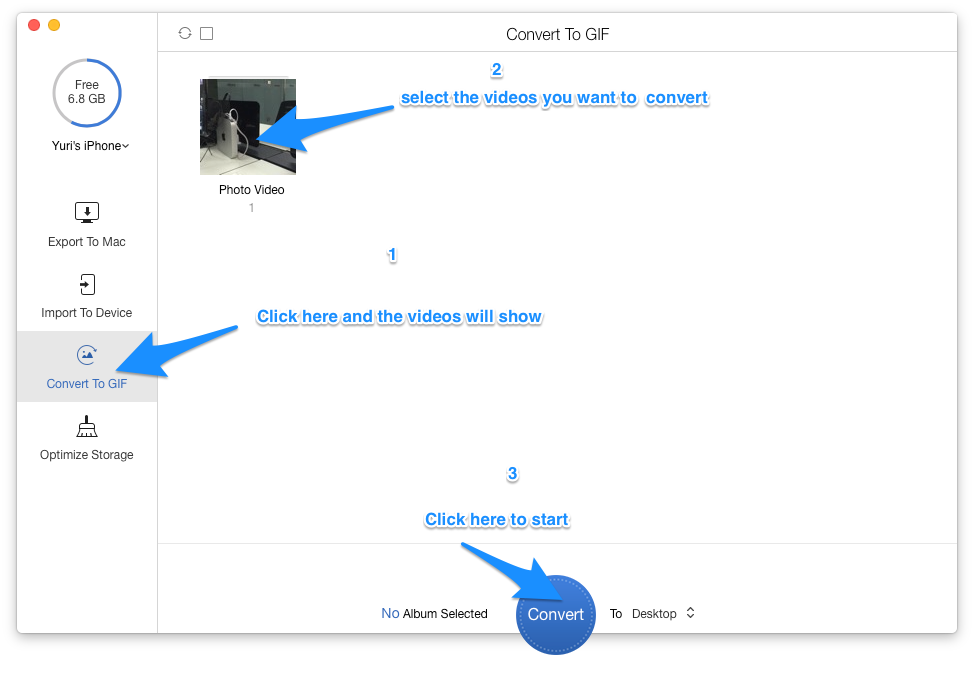 Step 4. Click the Convert in the interface below > after these operations, Conversion is Completed show up on the interface.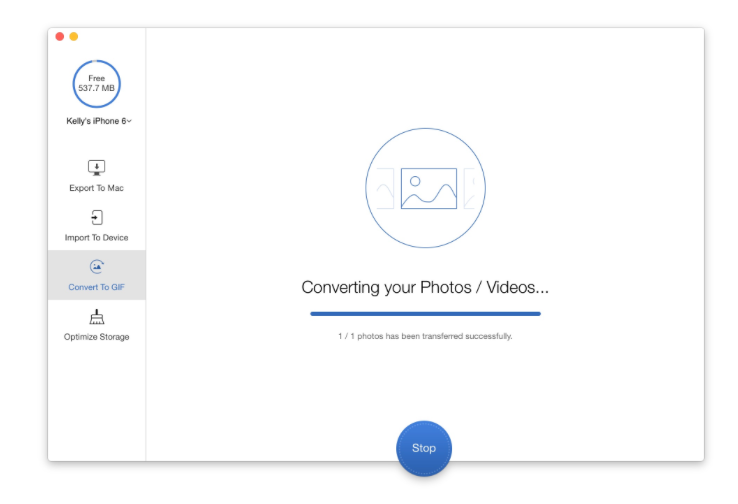 Conclusion
As mentioned above , this article mainly helps you explains what is GIF, why we need GIF format pictures, and also help you solve the trouble that how to convert videos to gif pictures or animated gif images - PrimoPhoto, an iPhone photos manager, which can give you other effective suggestions after you download.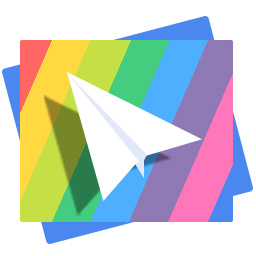 Get Your Best iPhone Photo Transfer
Designed to fit effortlessly into your iPhone photo management
Download Now
Follow

Lena Member of @PrimoSync team, an Apple fan as well as an anime lover. Like to share solutions on Apple related problems.
More iPhone Photos Related Articles:
How to Transfer Photos from Mac to iPad
How to Set Up New iPad Pro
The Most Common iOS 9/9.1/9.2 Update Problems and Solutions
Join the Discussion on iPhone Photo Transfer