How to Convert iPhone Videos to GIF Format Images
Do you want to iPhone videos to gif format images for transfer? You'll get useful information in the tutorial.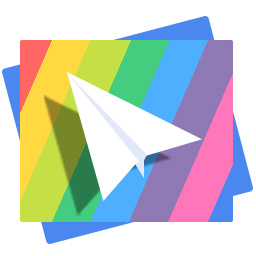 PrimoPhoto

– #1 iPhone Photos Transfer Software

Don't have PrimoPhoto? Download it now prior to reading this guide and it will save you quite a lot of time. Click Here to Free Download
The videos on your iPhone always have large files sizes, and if you want to send them to your friends, you need to compress the videos firstly and then you can send emails to others.At this time, it's more convenient that if you convert iPhone videos to gif format images and then send them to others.
GIFmeans Graphics Interchange Format. GIFs are images filesthat are compressed to reduce transfer time, whichhave these advantages as follows:
Gif supports small animations and low-resolution film clips. You can send some small-animated gif expressions when chatting with others.
Gif can be used all web blowers,and very few web browsers that will not support animated GIFs.
Gif is easy to use when creating a webpage. No special coding of formatting is required when adding a GIF to a webpage as they are normal image files.
Now you may know about the benefits of gif images, but how to convert your iPhone videos to gif format images easily? It's the recommended that you can try PrimoPhoto, a powerful iPhone photos manger.
PrimoPhoto has the features of photostransfer, GIF conversion, storageoptimization and other lots of powerful and convenient iPhone management solutions. If you want to convert videos to gif format images, PrimoPhoto can complete the conversion and let you enjoy a good time.
How to Convert iPhone Videos to GIF by PrimoPhoto
PrimoPhoto may help you convert iPhone videos to gif format images easily, and there steps as following.
Step 1. Download PrimoPhoto on computer > Open PrimoPhoto on computer: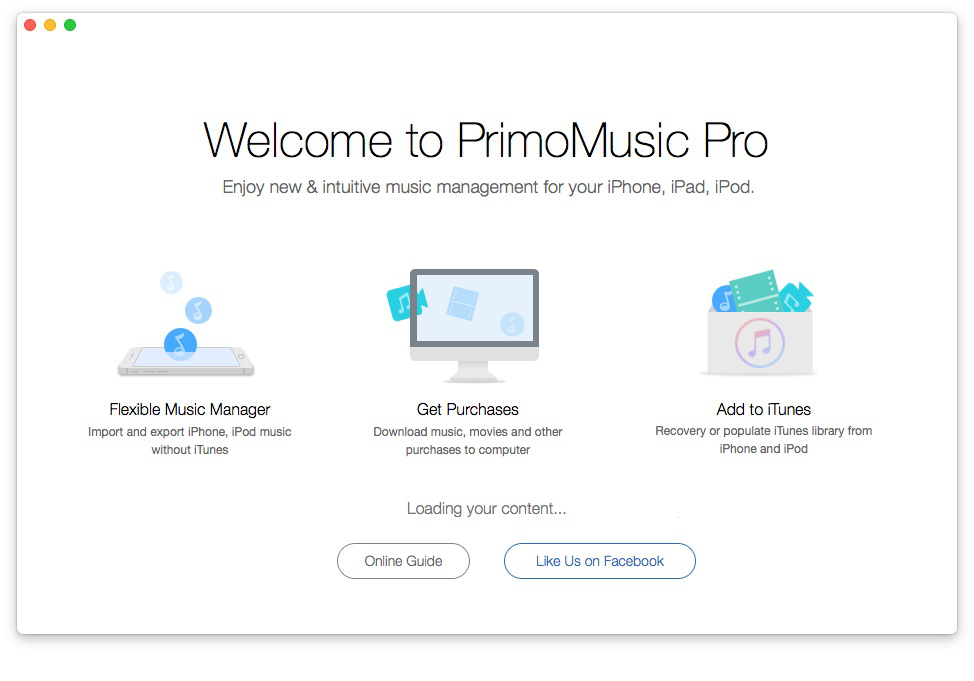 Step 2. Connect your iPhone to computer with the included USB cable > Find your connected iPhone.
Step 3. Click "Convert To GIF" on the left and all your videos on iPhone show up > Select your videos > Click the Convert button.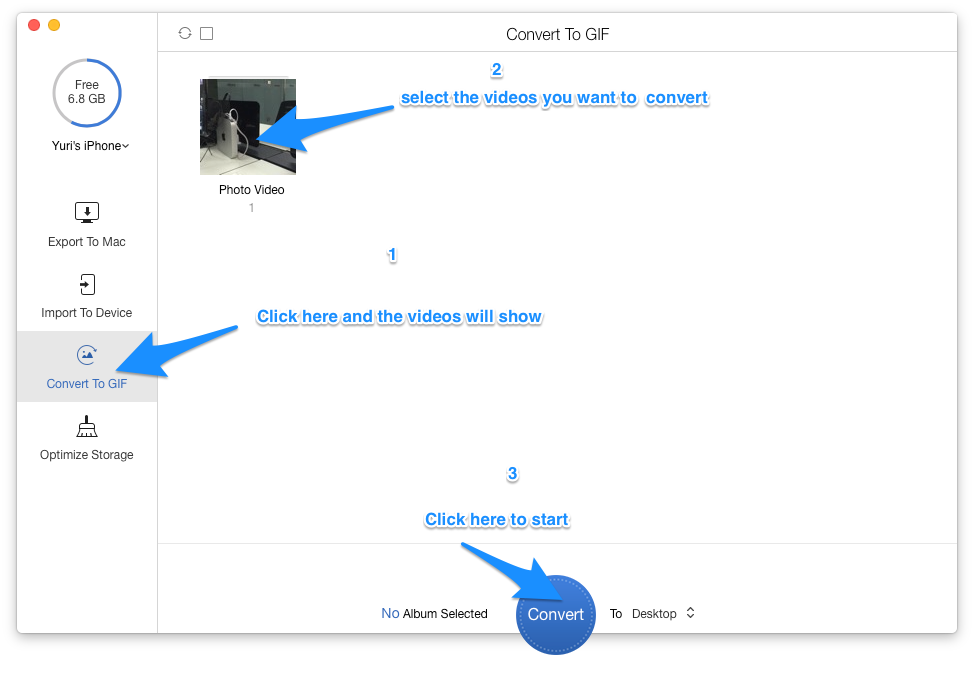 Step 4. You can click the Back button to restart again.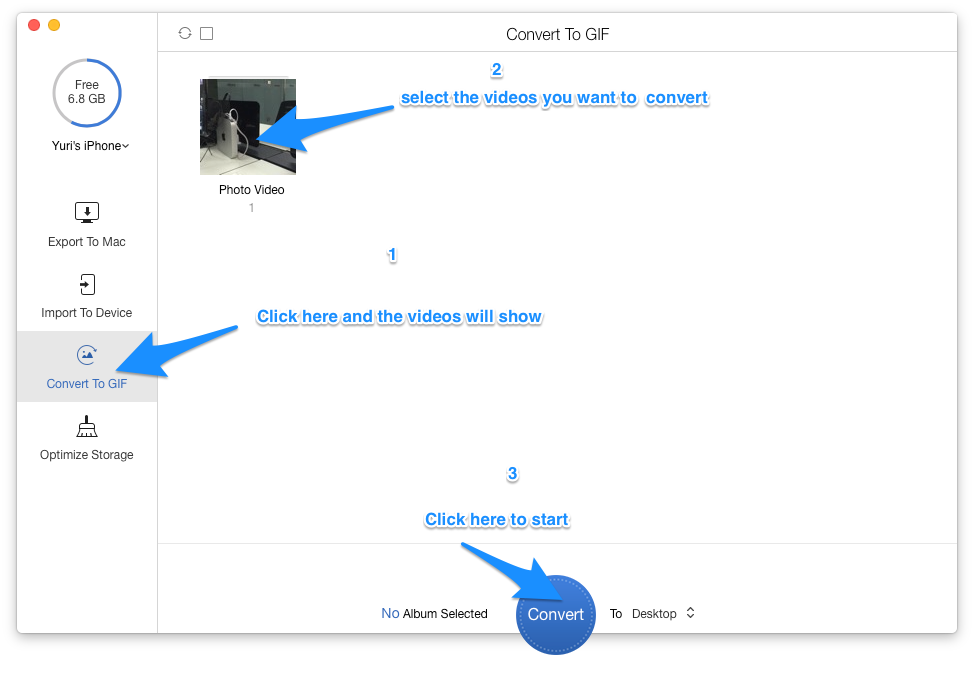 Conclusion
By reading the guide above, you may have fond out the way to solve the problem that how to convert iPhone videos to gif format images. PriomoPhoto, as a iPhone Photos manager, may help you troubles and give you more freely time in life.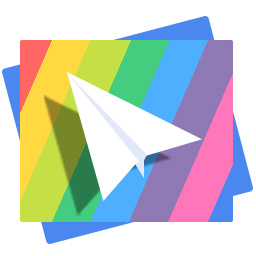 Get Your Best iPhone Photo Transfer
Designed to fit effortlessly into your iPhone photo management
Download Now
Follow

Lena Member of @PrimoSync team, an Apple fan as well as an anime lover. Like to share solutions on Apple related problems.
More iPhone Photos Related Articles:
How to Transfer Photos from Mac to iPad
How to Set Up New iPad Pro
The Most Common iOS 9/9.1/9.2 Update Problems and Solutions
Join the Discussion on iPhone Photo Transfer