How to Fix Face ID Not Working on iPhone X
Get the new iPhone X and experience the Face ID not working problem right now? The post below will tell you some possible tips to fix Face ID not working on iPhone X.

Primo iPhone Data Recovery
Primo iPhone Data Recovery is a powerful iOS data recovery tool, enabling you to recover a total of 25 types of lost files on iOS devices after iOS 11 update. Get it downloaded to have a try.
iPhone X's new attempt on facial recognition brings us many surprises. It is said to be able to recognize your face when you grow a beard, put a lot of makeup, age, gain weight, and all other things that might change your appearance. But after a few days' use of iPhone X, users find the Face ID not working on iPhone X in the following cases:
iPhone X is on a table and face is not directly parallel to it.
Waking up in the dark of my room, without glasses on.
Put on sunglasses and a baseball cap inside.
Walking outside with sunglasses and cap on.
In poorly lit bar.
What can you do to fix the iPhone X Face ID not working issue? Head to give the following tricks a try.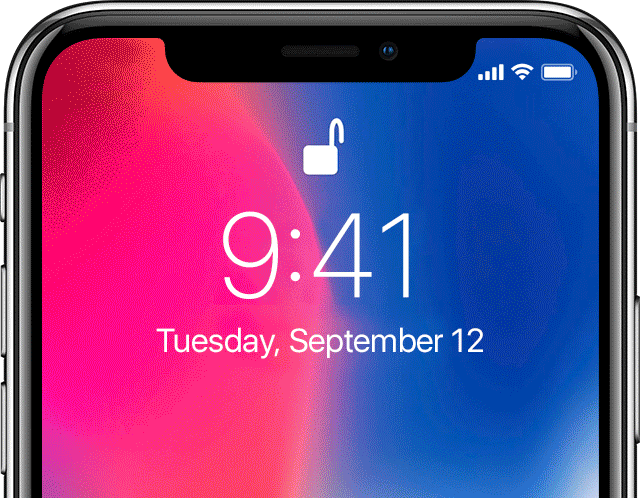 Table of Contents:
Quick Tricks to Fix Face ID Not Working on iPhone X
1. Keep iPhone X in portrait orientation and ensure you are facing the camera.
2. Keep iPhone X at arms length or closer 10-20 inches from your face, like you are taking a selfie or making a FaceTime call.
3. If you are outside in bright sunlight, try repositioning iPhone X so the sun isn't directly behind you.
4. If the sunglasses you are wearing block certain types of light, remove it because your sunglasses might block the infrared light by TrueDepth camera.
5. Go to Settings > Face ID & Passcode to check if the features that you are trying to use Face ID are turned on.
6. Make sure nothing is covering the TrueDepth camera, like a phone case, screen protector or dirt.
7. Go to Settings > Face ID & Passcode and tap on "Reset Face ID" to reset it and then set it up again by tapping "Set up Face ID" again.
8. Update your iPhone X to latest versions of iOS.
Bonus Tip to Recover Lost iPhone Data after iOS 11 Update
To recover the lost iPhone data after updating to iOS 11 or iOS 11.1, Primo iPhone Data Recovery proves to be perfect helper. Firstly preview the scanning result of data on iPhone, select what you lost during the upgrade, and then export the lost data to computer or send back to device. For more details, check the page about retrieving lost data after iOS 11/11.1 update >>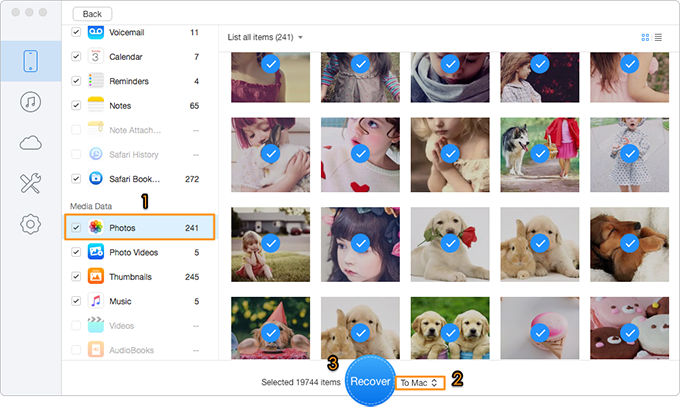 Conclusion
There are three choices offered by Primo iPhone Data Recovery to recover your lost or deleted data, including messages, photos, contacts, notes, etc. You can retrieve them directly from iPhone without any backup, or extract what you need from iTunes or iCloud backup without restoring iPhone. Get it to start the trial now >>
Follow

Lydia Member of @PrimoSync team, an optimistic Apple user, willing to share solutions about iOS related problems.
More Related Articles You May Like
Join the Discussion on iPhone X Problems